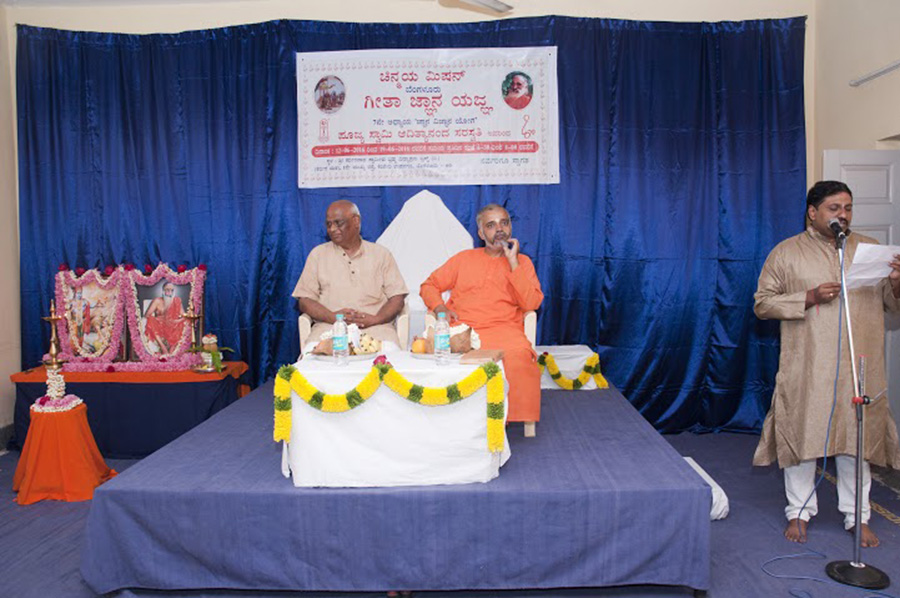 Pujya Swami Adityananda of Mandya Centre conducted a Gita Jnana Yajna at Kabir Math, Kengeri Satellite town from 12/06/06/2016 to 19/06/2016 taking Bhagavad Gita chapter 7. The Yajna was inaugurated by senior Mission member, Sri Krishna Bhargava. Pujya Swamiji stressed upon the fact that we should try to get detached from the wrong notion that we are the body, mind and intellect but dwell on the fact that we are in reality the all pervading ocean of supreme joy and bliss. It is only through knowledge that we can get rid of this ignorance and the Truth will blossom on its own. The Yajna was well attended.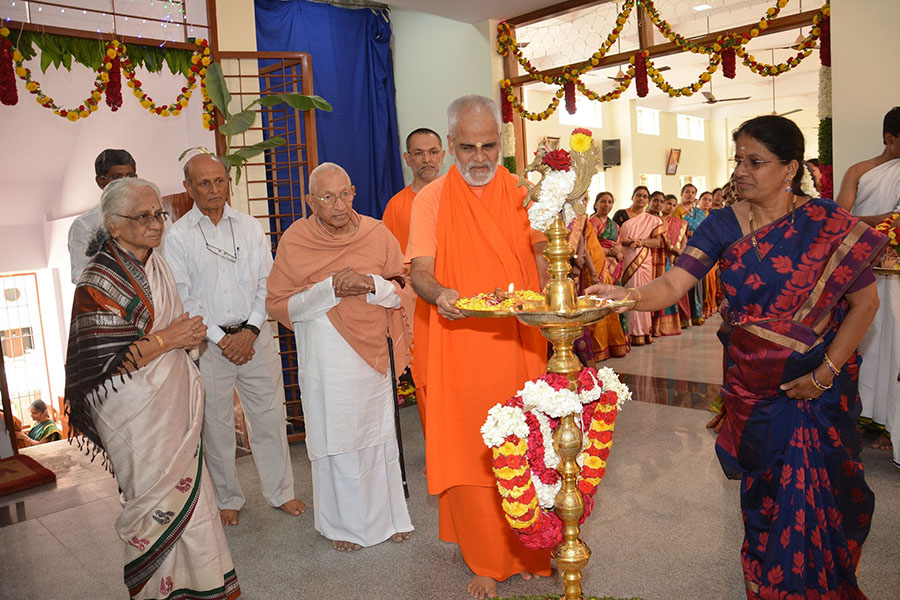 A New Prarthana Mandir in Chinmaya Vidyalaya, St. John's Road was inaugurated by Pujya Swami Brahmananda on 16th June 2016. The hall measuring 60×40 can approximately accommodate 250 students. The hall is well equipped with good sound system. Three more additional class rooms have been constructed above the Prarthana Mandir.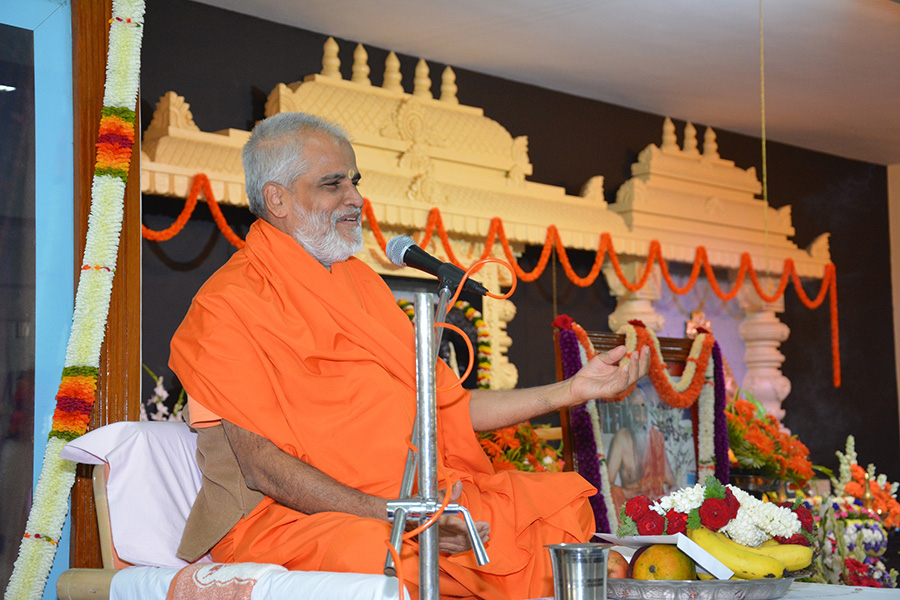 As a prelude to Guru Poornima Guru Charitre Parayane was done in Sripaadakshetra, J P Nagar by Pujya Swami Dattapadananda of Chokkahalli Sandeepany from 20/06/2016 to 26/06/2016. The programme consisted of schematic reading of Guru Charitre daily from 9.00 am to 12.00 noon followed by Guru bhajans and Paduka Puja. The evening akhanda bhajans from 4.00 pm to 7.00 pm drew huge attendance which was followed by Satsang on Glory of Guru by Swamins and Brahmacharins of Karnataka. The last day on 26/06/2016 was observed with Vatu, Kannika, Sumangali, Dampati, Brahmana and Yati pujas followed by Satsang by Pujya Swami Brahmananda who elaborated upon the effort of Guru Parampara in trying to remove the faulty understanding of sadhaks through systematic interpretation of our scriptures by Jnana Prachar activities. All the days saw huge attendance with the last day being attended by over 600 devotees from all parts of the city.