Activities in Bengaluru during Sep 2018
Gita Jnana Yajna by Pujya Swami Gahanananda
Pujya Swami Gahanananda of Tumkur centre conducted a Gita Jnana Yajna in Kannada at Chinmaya Mission, Malleswaram  from 4th to 10th September, 2018 taking Bhagavad Geeta Chapter – 4. The Yajna was inaugurated by senior Mission member Smt Vijaya Byrappa.
Introducing the subject Pujya Swamiji explained how worldly knowledge fails in evolvement and only Self knowledge can help in attaining peace of mind. This knowledge can help in maintaining peace of mind while interacting with the outer world through control of the senses and right thinking that helps in removing several false understandings created due to misunderstanding. Lord Krishna compares this Self knowledge to a ship that can take us across the ocean of samsara, fire of knowledge that will burn all ignorance, the light that will dispel the darkness of ignorance and sword that will cut asunder all doubts.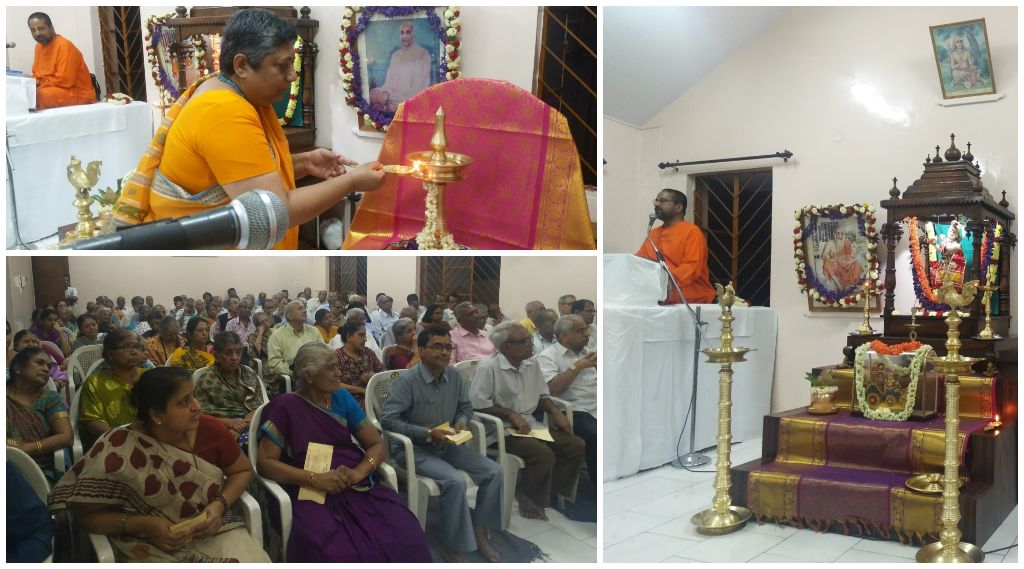 The Yajna was very well attended.
Gita Jnana Yajna by Pujya Swami Adityananda
Pujya Swami Adityananda of Mandya centre conducted a Gita Jnana Yajna in Kannada on Bhagavad Gita Chapter – 4 at Sri Varasiddhi Vinayaka Temple, HSR Layout from 17th to 23rd September, 2018. The Yajna was inaugurated by Sri Raghurama Reddy noted philanthropist and industrialist.
Pujya Swamiji explained how most scriptures contain subtle stories with deep meaning that kindle the mind of the student to think and attempt to discover the Reality. It is very important to understand the essence of the Real and Unreal  getting established firmly that 'I' am not the body but the all pervading entity enlivening the entire universe. This is possible only through Self knowledge and actions with yajna bhava when all bondage vanishes and the sadhak revels in an ocean of bliss and quietitude.
The Yajna was very well attended with Pujya Swamiji conducting Vedic Mathematics, Balavihar and Yuvakendra classes also during the course of Yajna.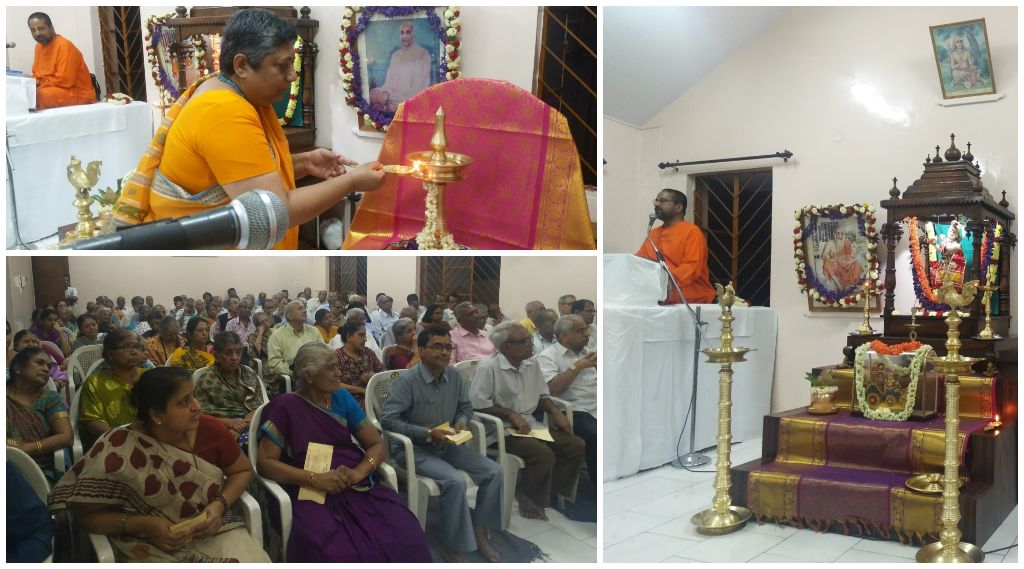 Annual Bhajan Competition
The annual Bhajan Competition for Balavihar children was held on Sunday, 9th September,2018 at Sripaadakshetra, J P Nagar where 20 teams participated. The entire complex reverberated with each group trying to excel the other as they sang bhajans selected from the famous album Gana Taranga. The preparation that had gone for the programme was clearly visible in the perfection and clarity of the children who tried their best to emulate Pujya Swami Brahmananda's golden voice. Pujya Swami Brahmananda gave away the prizes to the three best teams. Five groups were awarded consolation prizes.