News


To understand anything is to find in it something which is our own.
-Swami Chinmayananda
Archival News/Other News
Gratitude From Chinmaya Mission to BMC teams and Metro Staff
Dated : 2020/05/06

---

We are happy and humbled to share that the 21.5 tonnes of dry rations, donated by Chinmaya Mission, made into 1500 food kits, were distributed in two BMC wards – F North and M West.
Our heartfelt thanks to the staff at Metro Borivali, where we sourced the food items from, for all their assistance. Special #gratitude to the BMC teams at the city and ward levels for guiding us all along, ensuring that the distribution happened in the red zones, even in the hot sun.
Without their support, this distribution would not have been possible. They meticulously carried out the #food distribution operation putting themselves on the line to ensure that no one goes hungry.
Our prayers for the well-being and health of all frontline and backstage Corona warriors and their families!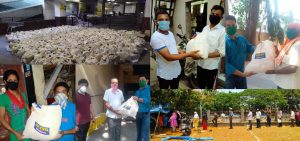 ---
CM Ukkunagaram for protection, relief and love ongoing covid19
Dated : 2020/04/22

---

1. Balavihar Sessions
Sunday Balavihar classes are conducted on zoom platform for about 40 minutes. Children enjoy these classes where in the first 20 minutes Balavihar Sevika teaches the children Geeta chanting and bhajans. The last 20minutes taken by Pujya Swami Raghuveerananda ji by their attention through stories with a vision and message and about the safety measures which has to be taken during these present times. Swamiji also elaborates on importance of prayer and cultivates the habit in children to be grateful to all the frontline warriors, milkman, vegetables and grocery vendors. He also talks to them about taking nutritious diet which increases immunity, much needed in the present scenario.
2. Seva by Study group members
Our study group members offered seva for couple of hours daily in the scorching heat at a gated society. They advice and educate people about the necessity of staying at home and also provide them with hand sanitizer to clean their hands and only then are allowed entry inside the society.
3. CHYK Seva
Our Chyks distributed lunch and dinner packets daily to the poor people and also to the police officers who are posted at the villages with minimum resources available. It started with a donation of Rs5000 by our chyk member due to whom the motivation has now started for the mother's of the Chyks and also Devi group member started cooking at home to feed the poor and needy.

4. Balavihar Talent challenge
Balavihar children were given one skill development activity each day. The children learnt to make flower bouquets, stitch a leaf plate, Dance, cooking and making of Ugadi pachadi, making mango leaf toranas, Rangoli,
Making thank you placards for frontline workers of covid19, making table mats and name boards, making of masks, offering bouquet thanking parents for sending them to Chinmaya Balavihar, awareness on stay home stay safe through a dance and dressing up of themselves in a funny way using vegetables and fruits etc.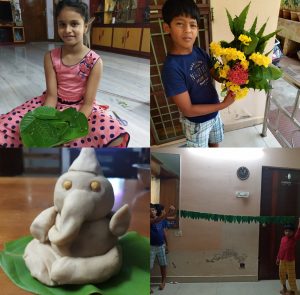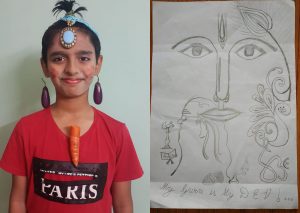 5. Talk for the executives of Cement Corporation of India.
An enlightening talk was given by Pujya Swami Raghuveerananda ji on zoom platform to the executives of Cement Corporation of India along with their families. Swamiji talked to them on facing fear in which he beautifully explained to them about how to walk from known to unknown with the inspiration only from within. If you are fearless you will be able to face challenges, accept it and also succeed in it. He also listed some points and requests on how to spend a quality time with family during lockdown.
---
Adi Sankara Jayanti celebrations at CIF – 28-04-2020
Dated : 2020/04/29

---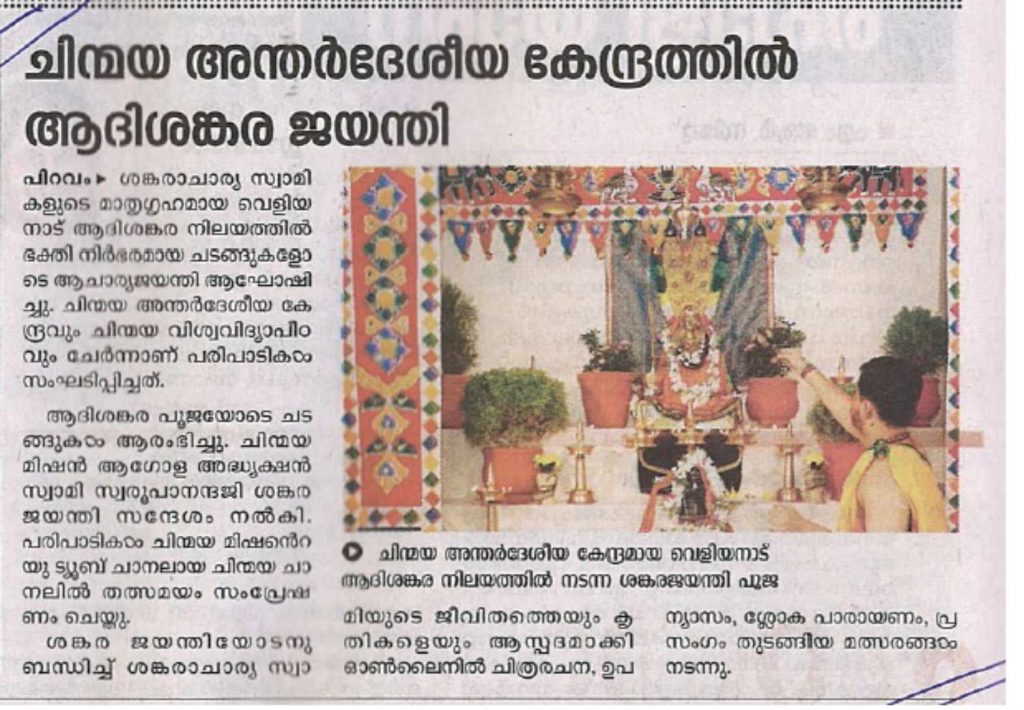 ---
Social Service Activities done by VBCV students.
Dated : 2020/04/17

---

      We give below the brief report of activities as part of  social service done by the       Vidyalaya during the lockdown period
       1. Awareness messages of COVID 19 done by
                (i)  Principal Message in the school website.
                (ii)  Display of Do's and Don'ts in prominent places near the school campus.
               (iii)  Awareness posters uploaded in the school website
                (iv) Principal's motivational message through Youtube.
         2. Making and distribution of 3000 nos. masks to Tata Motors Hospital.
       3. Distribution of food packets and essential groceries to needy people in the near by village by students  (CHYKsters) jointly with a social organisation, Muskan.  A few photographs are attached.
       4. The CHYKstars,  committed to spread awareness of COVID – 19  to the           community and protect  themselves and others.
        5.  Live streaming of Yoga,  through VBCV official Youtube channel , by our PT Teacher, Mr Shubham every day from 6.30 a.m to 7.15 a,m.  Photographs attached.
     6. The school through its website and teachers in whats app group intimated to all the parents and stakeholders about 24th hours Hanuman Chalisa chanting and Swamijee's sessions.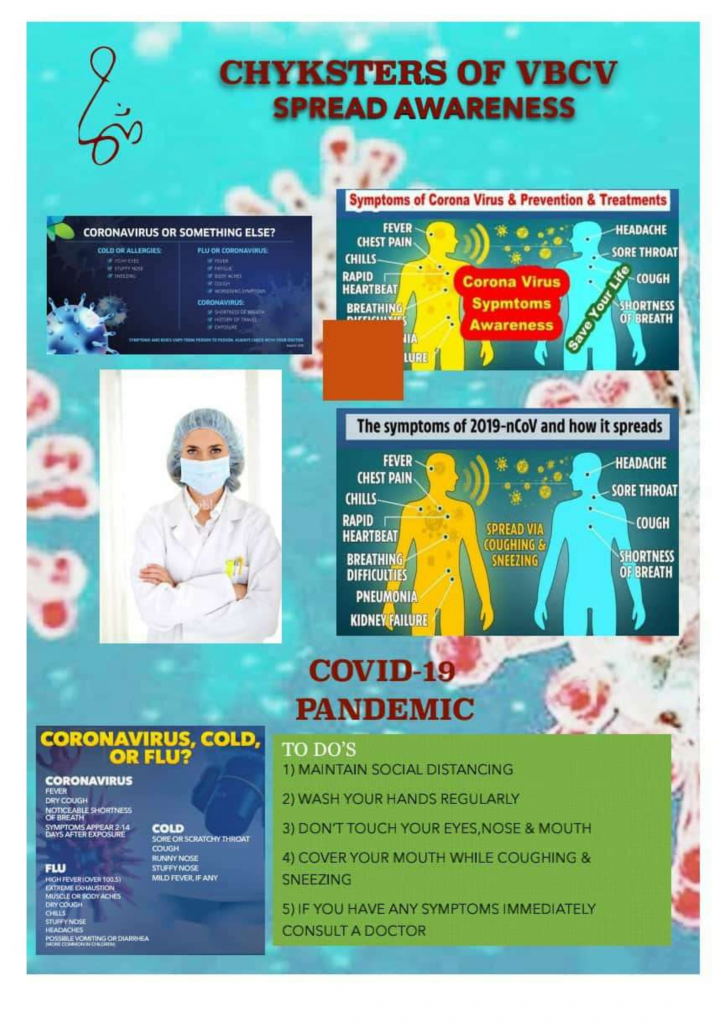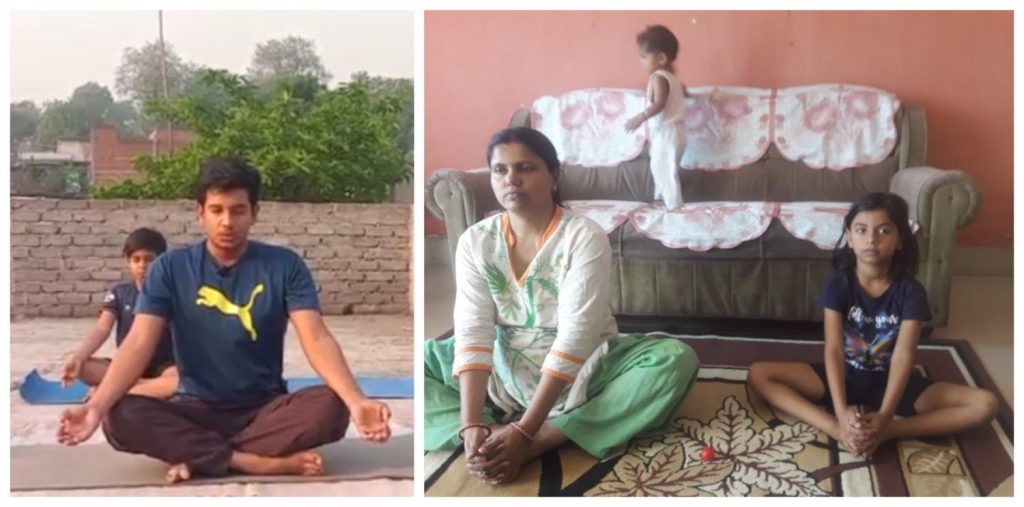 ---
Marathi Poem from one of our devotee, Veena Bhonsule Ji
Dated : 2020/04/25

---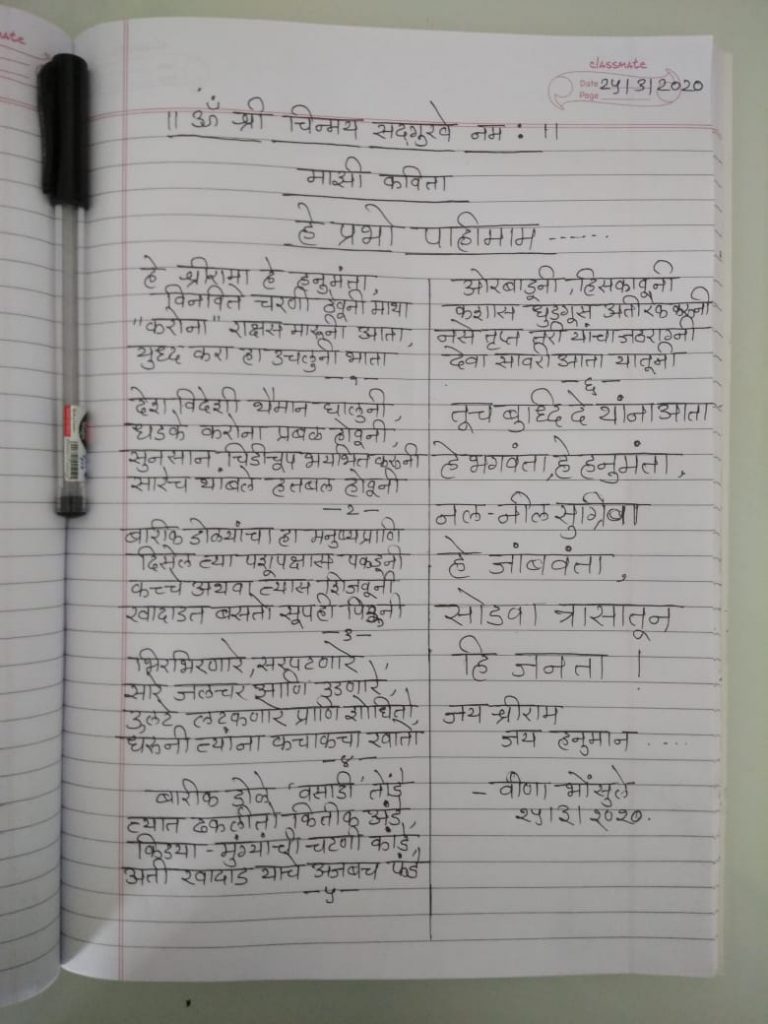 ---
Chinmaya Mission Columbus Covid-19 Relief Initiatives !!
Dated : 2020/04/26

---

In 
Columbus
 OH, have started weekly virtual sessions via zoom for our Balavihar, Study groups, EC and board meetings. But this has not stopped us in serving our community and living by our 
mission
 pledge.  Listed below are few 
initiatives
 that we are involved in virtually and/or physically maintaining social distancing and CDC guidelines.
1.  Workshop with Vivekji for our larger Indian community via zoom partnering with FIA – Federation of Indian Association (Attaching poster)
2.  CMC 
Covid
 – 
19
Relief
Initiatives
 ( Attached poster)
          a)  Care Packages for health care workers and Front line workers
          b)  Provide our little help to Food Pantries
         c)  Emotional Support – We are also having a zoom session with kids to come together and write some messages, greeting cards, etc., this Tuesday 4/28 lead by our CHYKs Meghana Menta, Pavithra Kannan and Keerthana Anand.
 3)  Online 
Relief
 fun has been set-up for donations.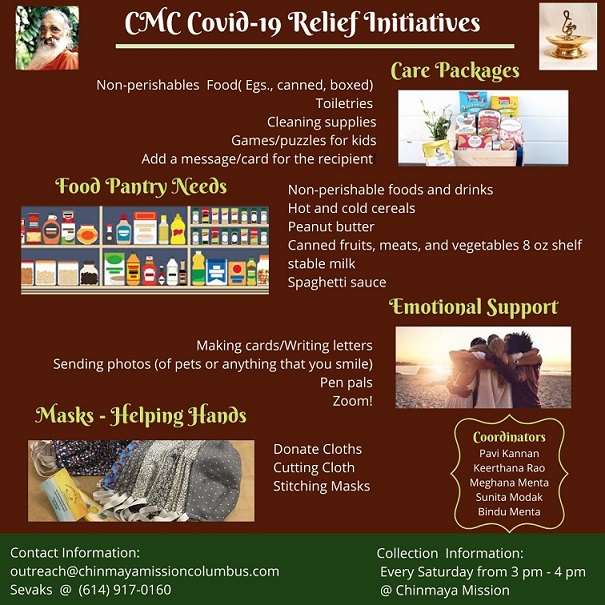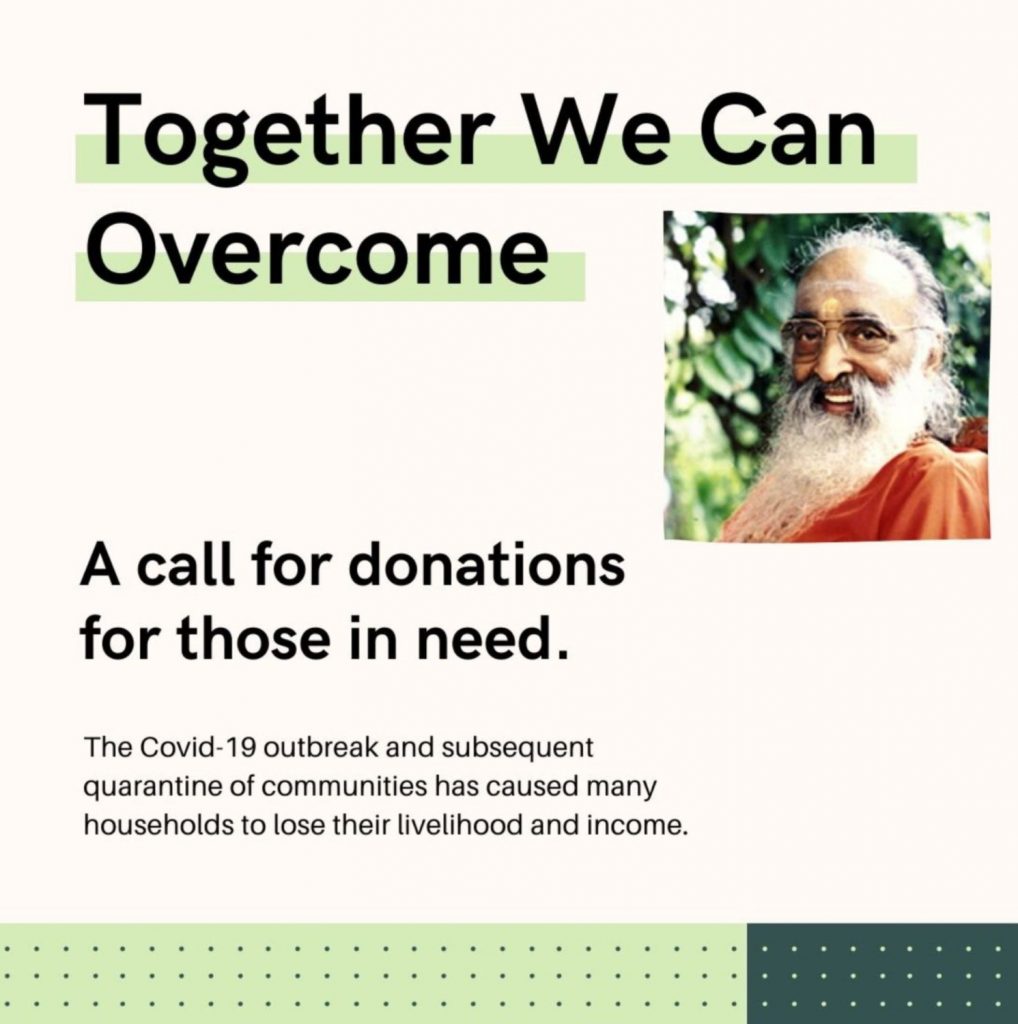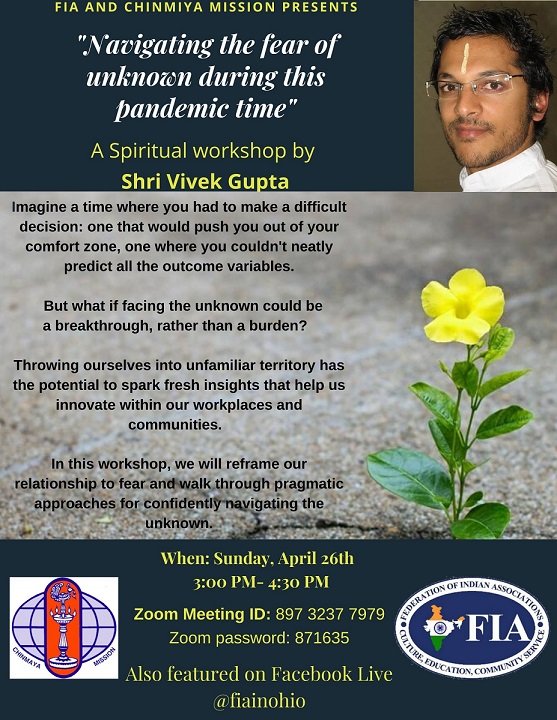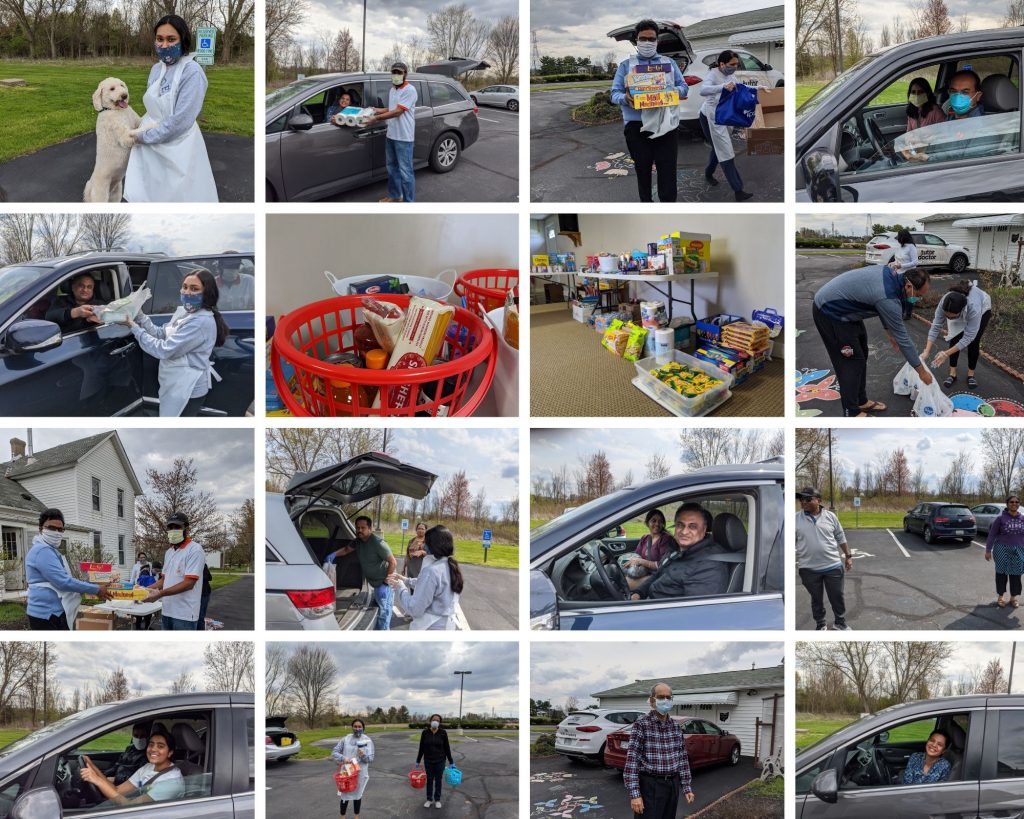 ---
Covid-19 Contribution for Chinmaya Mission Madurai
Dated : 2020/04/17

---

Chinmaya mission Madurai contributed Rs.1Lakh towords prime minister releief fund to ccmt. Apart from this we have offered groceries worth 1 lakh to the needy people at madurai under the guidance of swami sivayogananda.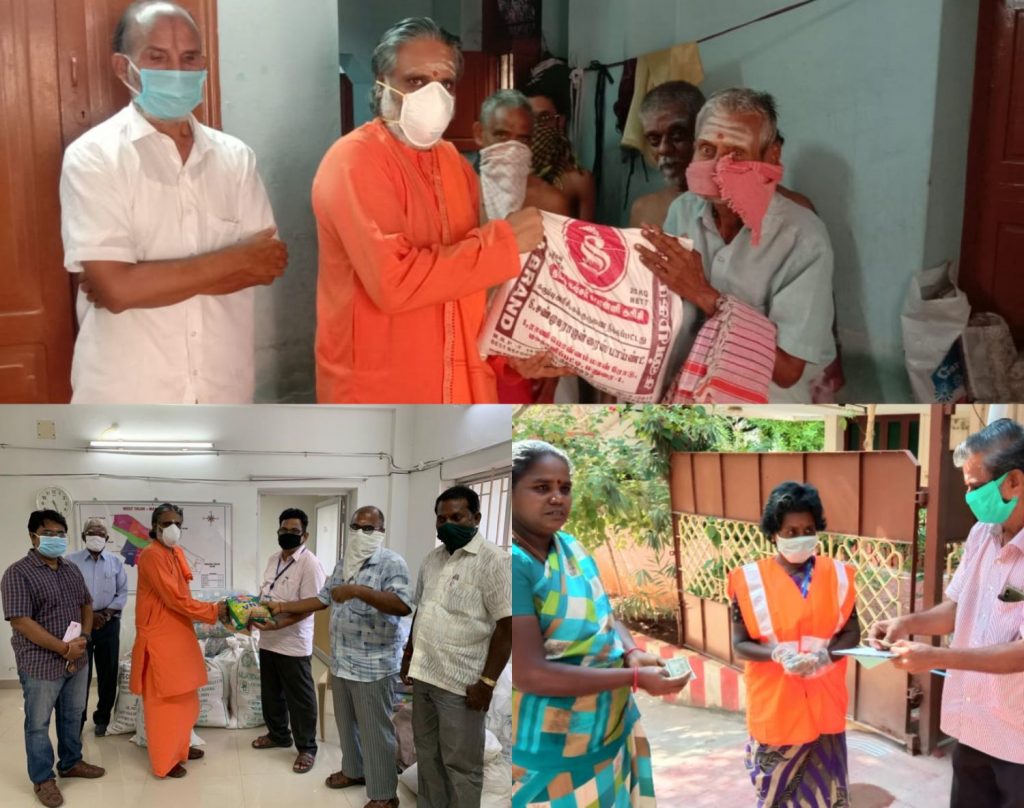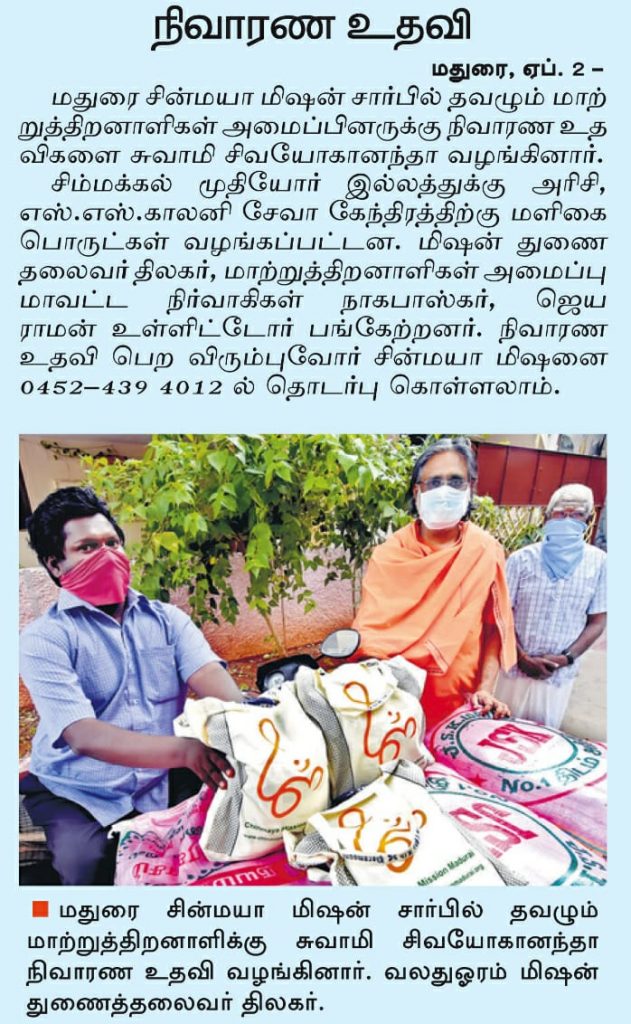 ---
Chinmaya Mission Cleveland March 2020
Dated : 2020/03/01

---

Jnana Yagna, Hanuman Chalisa and HOli Celebration, Chinmaya Mission Cleveland – Mar1 – Mar 8, 2020
Chinmaya Mission Cleveland (CMCLE) hosted their 4th Annual Hanuman Chalisathon on March 7th, 2020, highlighting a week of festivities including Holi celebration, Jnana Yagna on Niti Shastra by Vivekji and the annual Volunteer Appreciation dinner.
Holi was celebrated with colors and fireworks, and Vivekji began the Jnana Yagna with the phrase "Whatever a great person does, other people tend to follow", emphasizing on the Art of Leadership. Practicing Vedanta is to think more deeply and how to think is more important than what one thinks, making them more independent. In true Guru-Shishya parampara, this practice is best passed from a Guru who has already experienced it. Highlighting the differences in "Active" vs. "Passive" leadership, the character and nobility of Chanakya was articulated and what it takes to be a great "Active" leader. The Jnana Yagna was concluded with showcasing the difference between 'Sacrifice' (leaving a lower to reach the higher), and 'Compromise' (leaving the higher for a lower).
The Hanuman Chalisathon was celebrated with chanting the Chalisa for a cumulative total of 108. Attracting over 100 people, 139 sponsors raising a total of $15,000, thanks to generous contributions from the community. In its 7th year, the CMCLE family continues to grow and increase its program offerings. Over 75 Sevakas and Sevikas attended the annual volunteer dinner marking an end to the week of learning, sacrifice and celebration. The CMCLE chapter seeks to continue its service to the community with the blessings of Gurudev.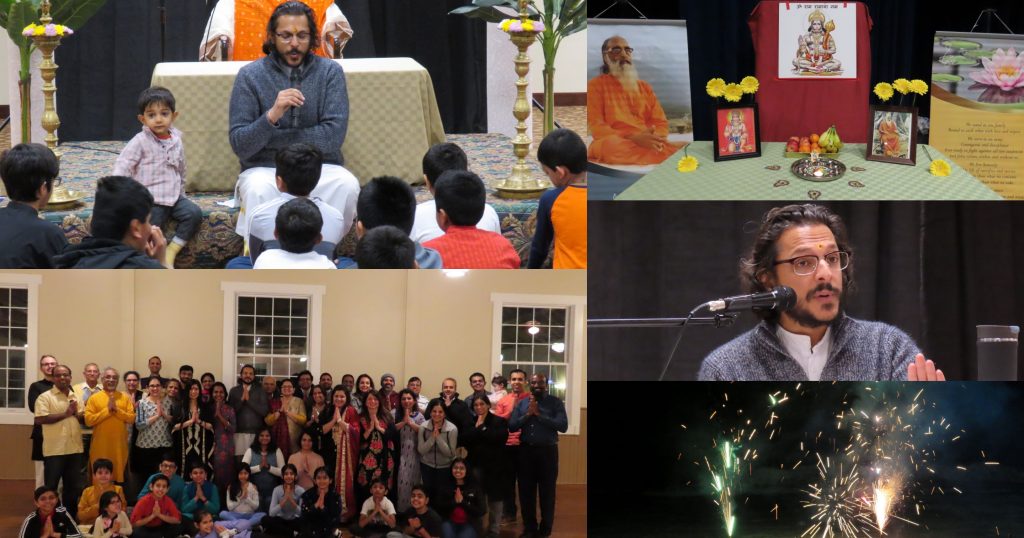 ---
Activities in Bengaluru during Mar 2020
Dated : 2020/03/01

---

Gita Jnana Yajna in Jayanagar
Pujya Swami Brahmananda conducted a Geeta Jnana Yajna in Kannada from 1st to 8th March, 2020 at Sri Prasanna Anjaneya Swamy Temple, Ragigudda on Bhagavad Gita Chapter – 6. The Yajna was inaugurated by Pujya Swamiji himself along with Sri K P Rao, President of the temple.
Pujya Swamiji emphasised that real sadhana is to keep the mind pure and calm amidst the onslaught of dualities in life. The restless depressed mind itself will have to be calmed down through self effort. It has to be clearly understood that every conceivable entity is not 'ME' as 'I' am different from them; they belong to the impermanent finite Prakruti and can never provide permanent infinite happiness. It is extremely important not to fall into the trap of endless desires of the mind that is always an extrovert but watch carefully every thought nipping it in the bud never allowing it to get converted into actions that are sure to cause bondage. The best method to control the agitated mind is through Dhyana and our rishis through personal experience have evolved the correct techniques that just need to be followed religiously with sincere faith. It is absolutely necessary to have regular moderate habits and lead a disciplined life at the physical, mental, intellectual and spiritual levels to control the senses and mind. Control of the ever turbulent mind is no doubt a very difficult task but with consistent and regular practice it is possible to calm the agitated mind to withdraw from attractions of the outer world to get rooted in the true nature of everlasting peace, joy & tranquility.
The Yajna was very well attended by hundreds of sadhaks daily.
All activities of the Mission have been suspended from 12/03/2020 due to the Coronavirus situation. But Balavihar, Study and Devi Group classes are being conducted as usual through Skype and Zoom.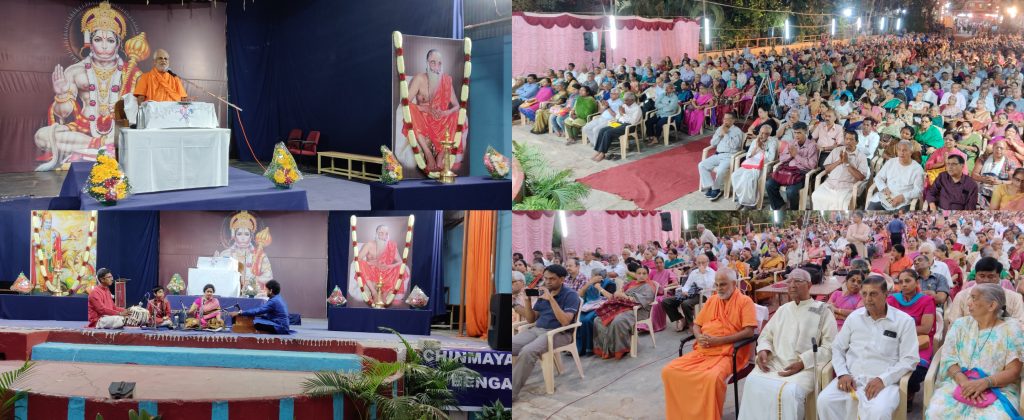 ---
e-Balavihar, a Solace for the 'Quarantined' Soul
Dated : 2020/03/15

---

"The U.S. confronts a new reality…" and "Americans urged to stay home as coronavirus spreads"
are the kinds of headlines most common in our media these days. With grade schools closed, universities moving to online teaching for the rest of the school year, and gatherings of more than 25 people prohibited, we are all no doubt confronting a new relative reality!
Enter e-Balavihar!
With in-person Bala Vihar classes having to be cancelled, we at Chinmaya Mission Boston had to quickly come up with an effective alternative in order to minimize the disruption to our most precious members, our Bala Vihar children. The remote learning technology was available, and thanks to Chinmaya Ramdoot (Bridgewater, NJ) an approach had been defined and tried out. But with just 4 days until Sunday, our team had very little time to adapt it to our needs, train our sevaks & sevikas, and inform our parents about
the new format. We are extremely happy to report that with His grace and blessings we
were able to make this happen, with our first classes going online on March 15th.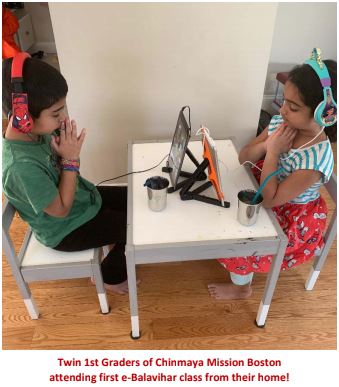 CM Boston, including our 3 satellite centers, held more than 70 online sessions on day one! We were able to move from in-person classes to online classes without missing a beat. Dr. Shashi Dwarakanath ji, the Spiritual Guide of Chinmaya Mission Boston, was able to conduct 5 Adult Satsang sessions that day! Teachers reported outstanding attendance! From our 3-year old Shishus to our 18-year old J-CHYKs, there were reports of excellent engagement and participation. Parents expressed their appreciation: "It is nice to continue the routine amid the chaos. Our boys loved the idea of being on the screen like 'Office meetings'."; "Thank you for making Vidwath's morning extra special with the Birthday wishes. I was wondering how to keep him at the desk for an hour but you guys had it covered. Kudos Teachers!!!"; "It has been a wonderful past few weeks with ShishuVihar, and thanks for the initiative in keeping continuity". And kids said "…everyone was sooooo focused, no distractions or unnecessary side conversations", "this was so awesome!".
All sevaks and sevikas came together in true Yagna spirit, as envisioned by our dear Pujya Gurudev, to carry out His work. After all, as Shashiji said, this is an opportunity to put Vedanta into practice: to appreciate our many blessings, to remind ourselves to be humble, and to spread positive energy. With several weeks of social distancing in our near future, we are grateful to have e-Balavihar as an oasis amid the chaos, a solace for our 'quarantined' souls.
---