On the auspicious occasion of Shri Krishna Janmashtami, 4 more Chinmaya Mission Brahmachari and Brahmacharinis  and 1 Acharya cast off their yellow and white robes respectively to enter the Sannyasa ashrama at Chinmaya Garden Trust, Coimbatore.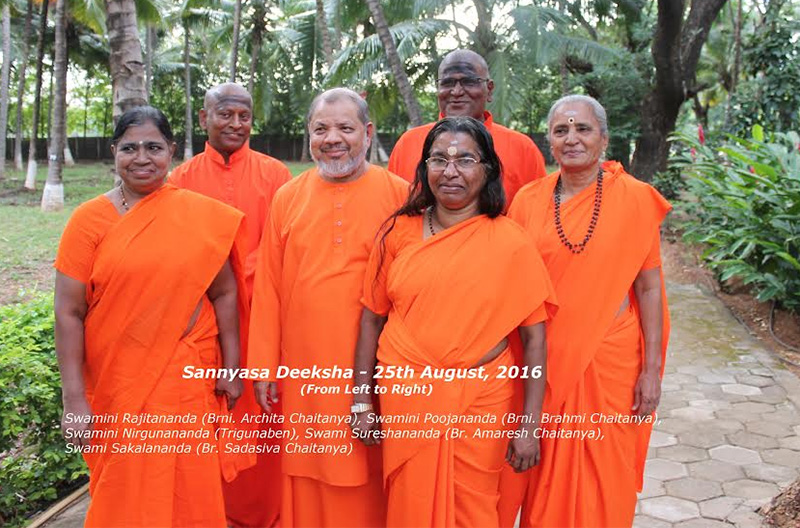 1. Brni. Archita Chaitanya (Vijayawada, Andhra Pradesh) – Swamini Rajitananda
2. Brni. Brahmi Chaitanya (Chinmaya Gardens, Coimbatore)- Swamini Poojananda
3. Br. Amaresh Chaitanya (Chennai, Tamil Nadu) – Swami Sureshananda
4. Br. Sadasiva Chaitanya  (Mandakolathur, Tamil Nadu) – Swami Sakalananda
5. Trigunaben (Chinmaya Gardens, Coimbatore) – Swamini Nirgunananda
May the grace of God and the blessings of our entire Guru Parampara lead them to the ultimate goal of Self-realisation.  May we all be blessed to benefit from their dedicated seva offered at the holy feet of Pujya Gurudev.