Maha Kumbabhishekam – Nov 2019
By the grace and blessings of PujyaGurudev and Sarveshwara Bhagavan, MAHA KUMBABHISHEKAM of Chinmaya Sarveshvara was performed on 21st November 2019 by Swami Mitrananda and Gurukkal GirishaShivam. The Kumbabhishekam pooja videos started on 18th November with Ganapati Pooja, Homam and Navagraha Homam. Ashtalakshmi Pooja & Homam and Vastu Shanti were performed elaborately on 19th November. First Kaala Kumba pooja and Homam for the deities Lord Ganapathi, Lord Karthikeyan, Lord Sarveshwara, Devi Manonmani, and Goddess Saraswathi were performed on the night of 20th November. The final Maha-kalasa-abhishekam was performed on 21st November. This was followed by abhishekam by the devotees to the sphatikalinga. Devi Saraswati was consecrated in a separate mandapam just outside the temple. The whole ashram and atmosphere were charged with divine fervor. Everyone felt immensely blessed.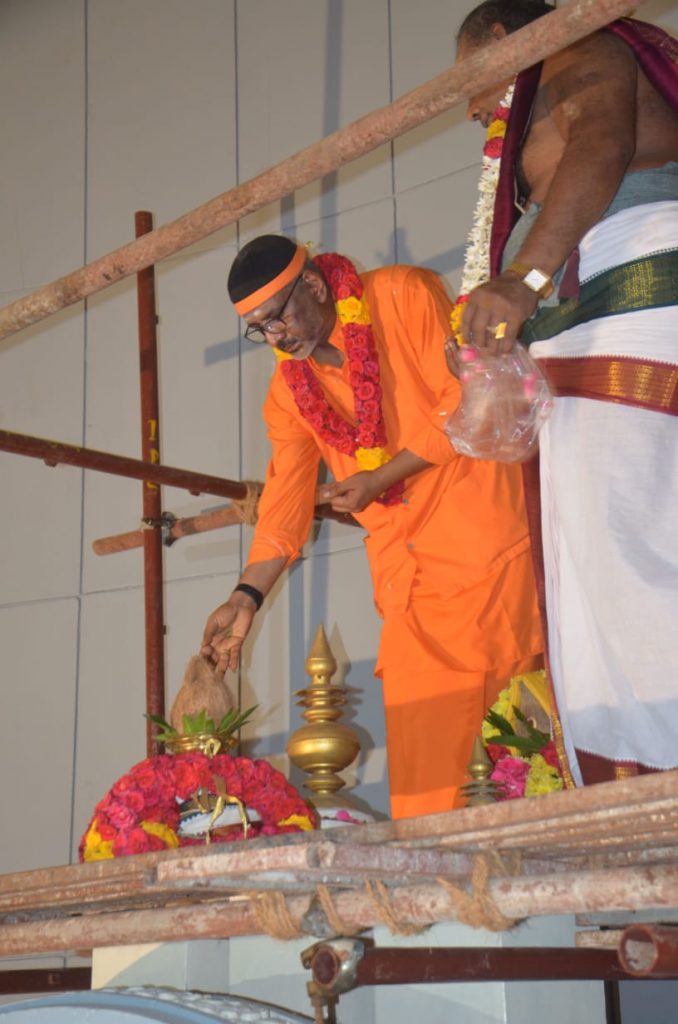 Surasamharam    – November 2, 2019
Kandhasashti worship and the celebration culminated in Surasamharam's depiction at Chinmaya Mission Thamaraipakkam, Tiruvallur district on November 2nd, 2019. About 500 people from 20 villages participated in the kaavadi procession. Following the Surasamharam, abhishekam was performed to the victorious Chinmaya Arupadai Velan by devotees. The programs were organized in a grand manner by a huge team of volunteers. It was a divine sight to see Harihara Vidyalaya school kids dressed up as Lord Muruga, carrying a spear (Vel) in their hands and chanting the name of the Lord. The shiva-vaadhyam, Idukki and Urahara chants by devotees reverberated in the skies creating a devotional fervor. Witnessing the Surasamharam event, people felt that the distance to Tiruchendur, the abode of Lord Murugan was reduced.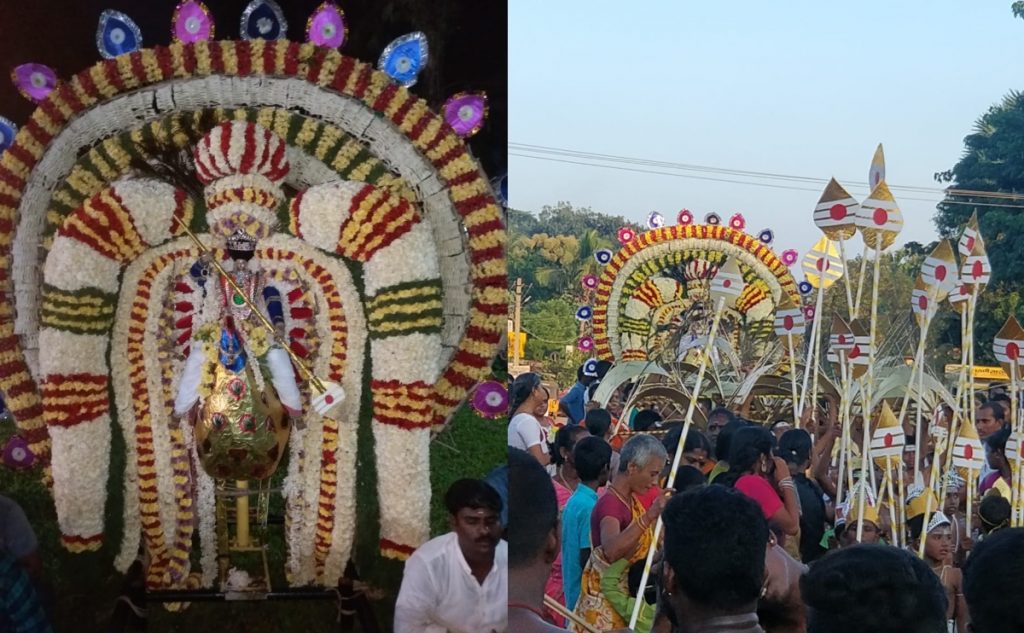 Bharathi Yaar  Sound and Light show by Chyks
Bharathi Yaar? An insight into the life story of Bharathiyar was enacted by the Tamaraipakkam Chyks and pre-chyks, guided and directed by Shri Desikan and Shri Kartheesan. This was staged in Chinmaya Sarveshwara, Tmaraipakkam on 25th Dec 2019.  It was attended by 500+ people. Management, teachers, and students from various schools in and around Tiruvallur district thronged to the show. Swami Mitranandaji blessed the show with his audio recorded speech. The show was successful as a result of good teamwork. The message of the program was well-received by many students and youngsters. India's Bharathi has been awakened in a few hearts and will be welcomed in many more hearts through future shows by CHYKs.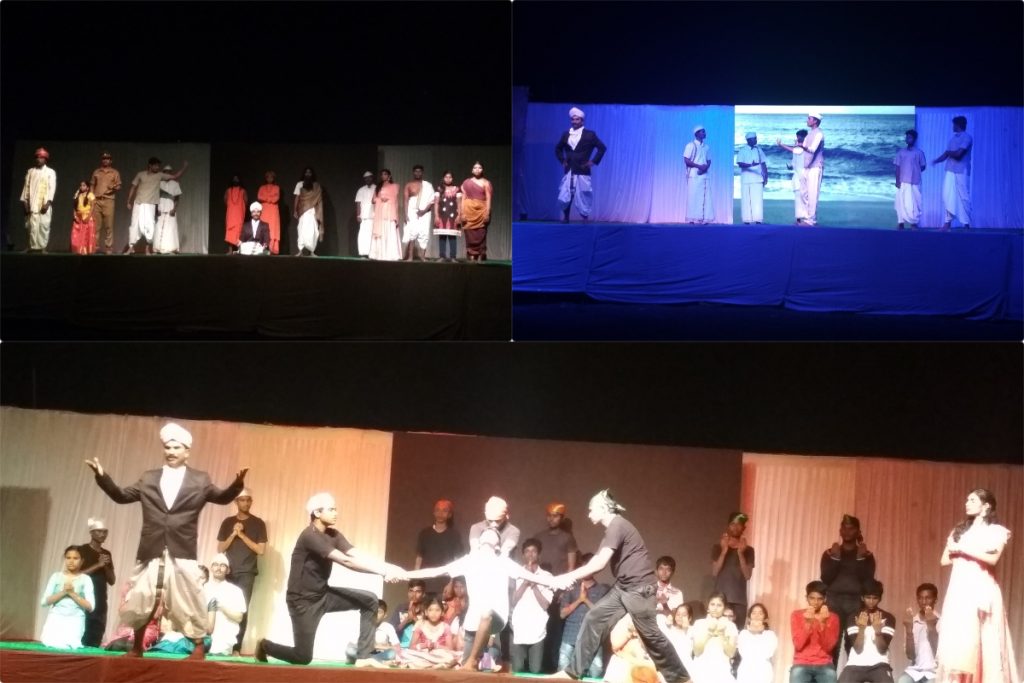 4. Chinmaya Chanting Competition 
Chinmaya Chanting Competition finals held at Chinmaya Sarveshwara, Thamaraipakkam on January 11th, Saturday. Out of 17 schools and 4200 participants, 230 participants appeared for district-level competition. The winners were given balavihar annual subscription as prizes. During the event, parents and teachers were screened On a Quest movie in Thamizh.