Start Date : 2 Jan 1970 TO End Date : 01 Jan 1970
Reading of Bhagwan Adi Sankaracharya's commentary in original Sanskrit on the Upanishads, Brahmasutra and the Bhagawad Gita, known as Prasthana Traya. This will be done by great Mahatmas from various Ashrams in Uttarakhand. About 100 such Mahatmas are expected to attend. This programme will give a great opportunity to individual members or the centre to offer Bhikshas to all Mahatmas. You may offer Rs 25,000 (or US$ 500) for bhikshas for an entire day or any other amount. Donations may be sent to Central Chinmaya Mission Trust with a note stating purpose as 'Bhashya Parayana'. Those who wish to attend the programme are welcome.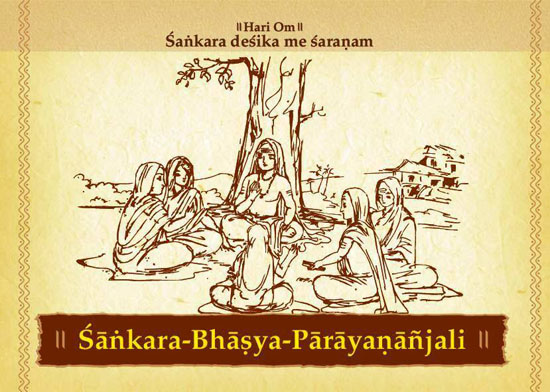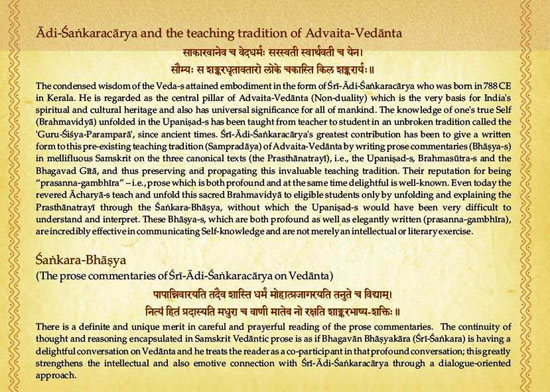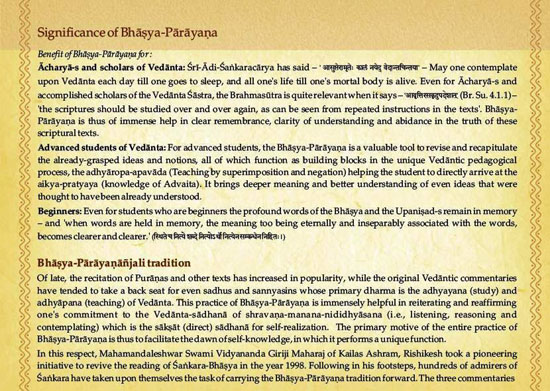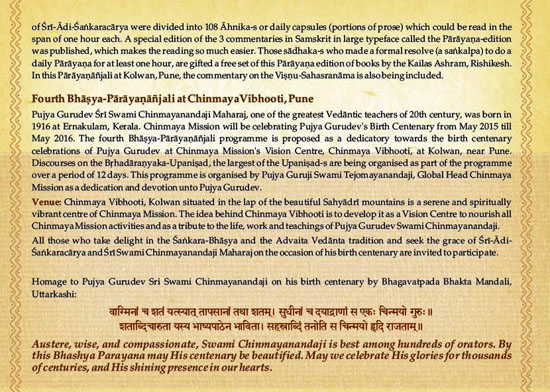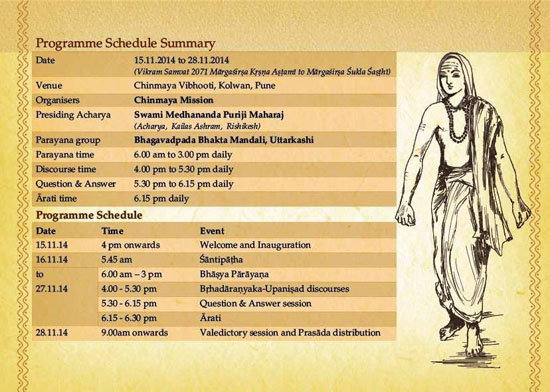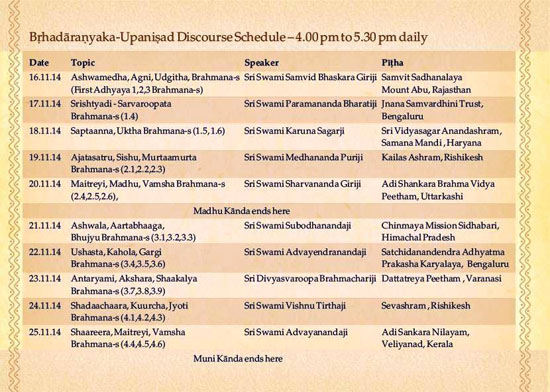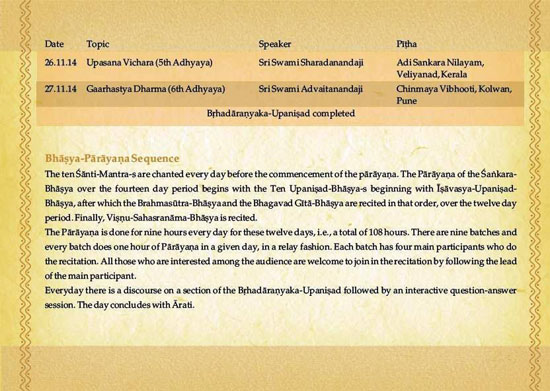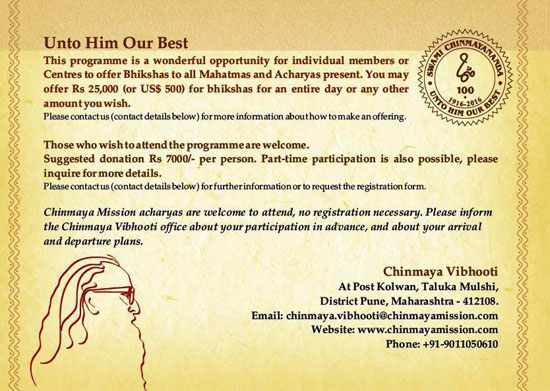 For further information on attending and registering for the same please send an email to
chinmaya.vibhooti@chinmayamission.com  or call +91-9689891959.
For details on sending bhiksha donations please email :ccmt@chinmayamission.com.
Other Details
| | |
| --- | --- |
| Facilitator | : - |
| Type | : Camp |
| Venue | : |
| Centre | : 843 : Chinmaya Vibhooti |
Contact
Quick Contact

+91-9689891959

chinmaya.vibhooti@chinmayamission.com