The Birth Centenary weekend is finally here!
Start Date : 6 May 2016 TO End Date : 08 May 2016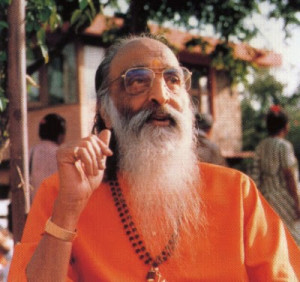 The culmination of Chinmaya Mission UK's year-long celebrations of the birth centenary of its founder and the legendary master of Advaita Vedanta, Swami Chinmayananda, will take place this weekend.
TODAY: We look forward to seeing you at The Science of Happiness event at Friends House, Euston. Even if you have not registered for specific activities or workshops, you are welcome to visit the thought-provoking Science of Happiness exhibition from 11am to 4.15pm, and attend the Ornamentation of Silence music concert from 5.30pm to 6.30pm, performed by the Spronk family from Chinmaya Mission Holland.
TOMORROW, 8TH MAY 2016: Join in our celebrations of the 100th birthday of Pujya Gurudev from 10.30 am to 3pm (including a prasaad lunch) at Chinmaya Kirti in Hendon. The day's celebrations will include a samashti paduka puja, personal reflections by devotees on their experiences with Pujya Gurudev, and Guru bhajans. After lunch, we will also be treated to music by CHYK Soul.
Other Details
| | |
| --- | --- |
| Facilitator | : - |
| Type | : Camp |
| Venue | : |
| Centre | : Central Chinmaya Vanprasth Sansthan |
Contact
Quick Contact