International Conference on Contribution of Advaita Vedanta to Humanity
Start Date : 2 Jan 1970 TO End Date : 01 Jan 1970
The Contribution of Advaita Vedanta to Humanity is an International Conference being hosted by the Chinmaya International Foundation (CIF) and its wing the CIF Shodha Sansthan to commemorate two memorable occasions: Gurudev Swami Chinmayananda's Centenary year and CIF's 25th year since inception.
The Conference will examine the three principles of Jiva, Jagat and Ishwara found within Advaita, in the context of the world today and create new paradigms to bolster our application of Advaita to modern times as well as bridge the current interpretations for sustainable unity and harmony.
The three-day Conference will devote a day each to the three principles while also table and detail the life-long work and contributions of Gurudev Swami Chinmayananda, and thereby pay him the richest tributes for his contributions to Advaita Vedanta.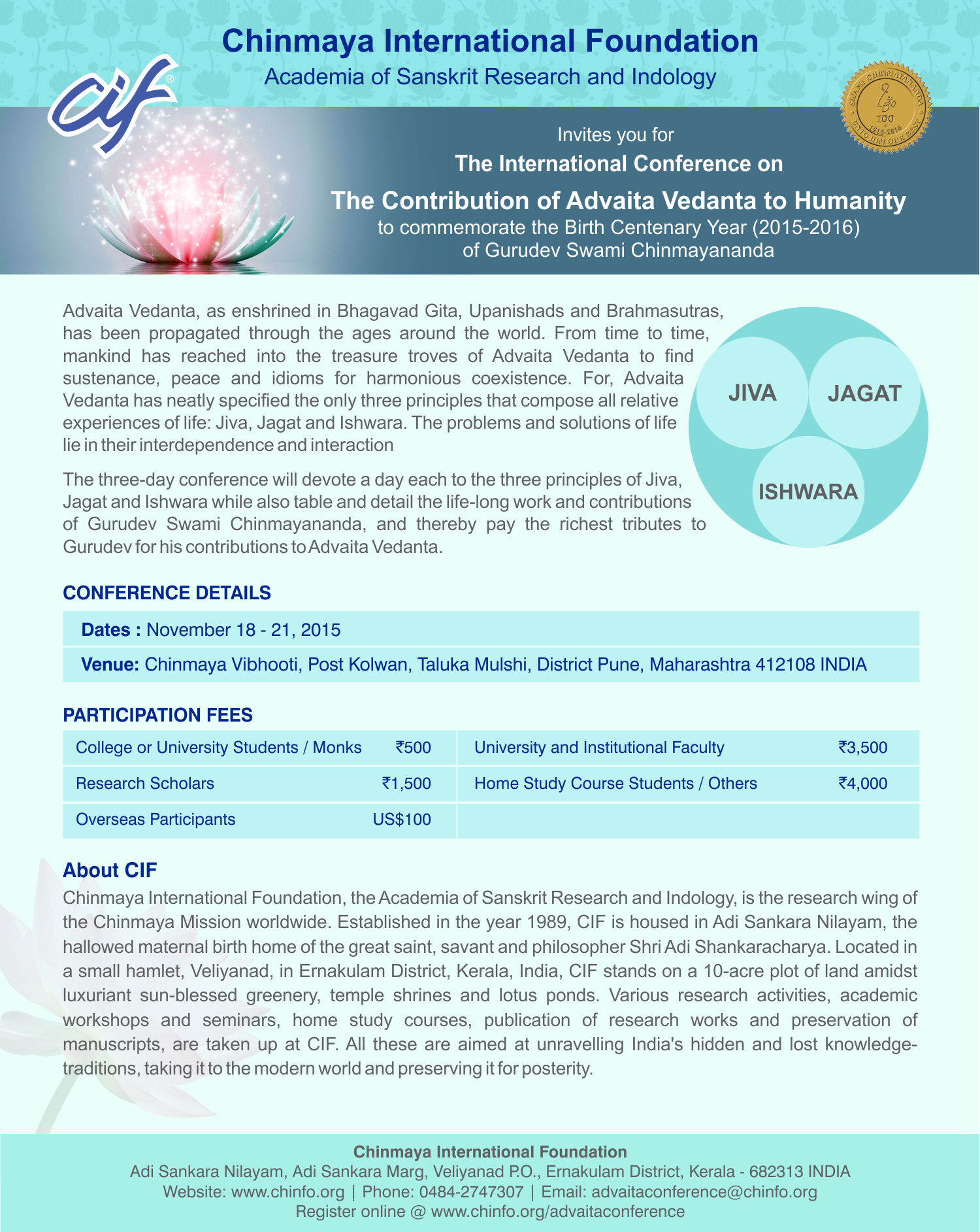 Other Details
| | |
| --- | --- |
| Facilitator | : - |
| Type | : Camp |
| Venue | : |
| City | : Kolwan, Pune |
| State | : Maharashtra |
| Country | : India |
| Centre | : 640 : Chinmaya International Foundation (CIF) |
Contact
Chinmaya Vibhooti
Post Kolwan, Taluka Mulshi,

Quick Contact

+91-484-2747104/+91-484-2747307

advaitaconference@chinfo.org