World Leadership Dialogue – Dec'2015, Kolvan
Start Date : 01 Jan TO End Date : 01 Jan
World Leadership Dialogue (WLD) will be held at Chinmaya Vibhooti from December 10th-13th 2015 in partnership with the School of Inspired Learning (SOIL) and others. It is well known that, our Pujya Gurudev's greatest desire was to see the Bhagavad Gita permeate all spheres of active life. As of today, many individuals and organisations have been tapping into this eternal fount of wisdom.
 The WLD seeks to consolidate the knowledge that is available today and to open new lines of dialogue on how the Bhagavad Gita can contribute towards excellence in different fields. With a range of speakers from different fields of activity, WLD will be a wonderful opportunity for participants from many walks of life to interact with great thinkers andleaders. Attached is a detailed  brochure for the programme.
We encourage everyone to participate in this inspiring dialogue.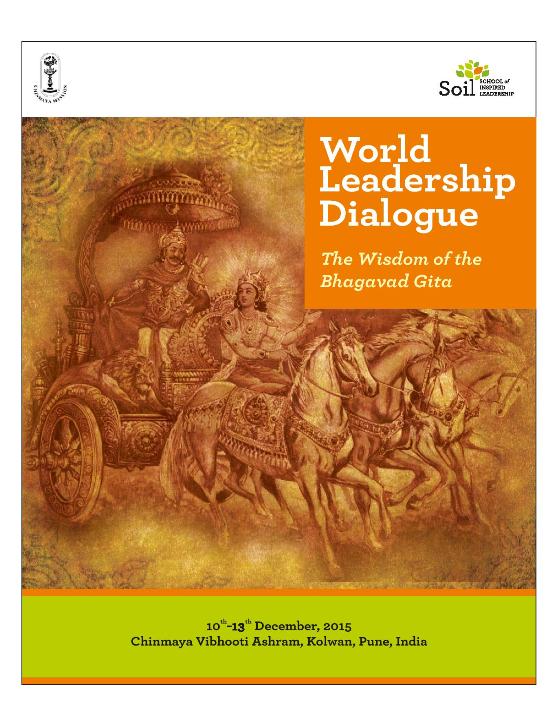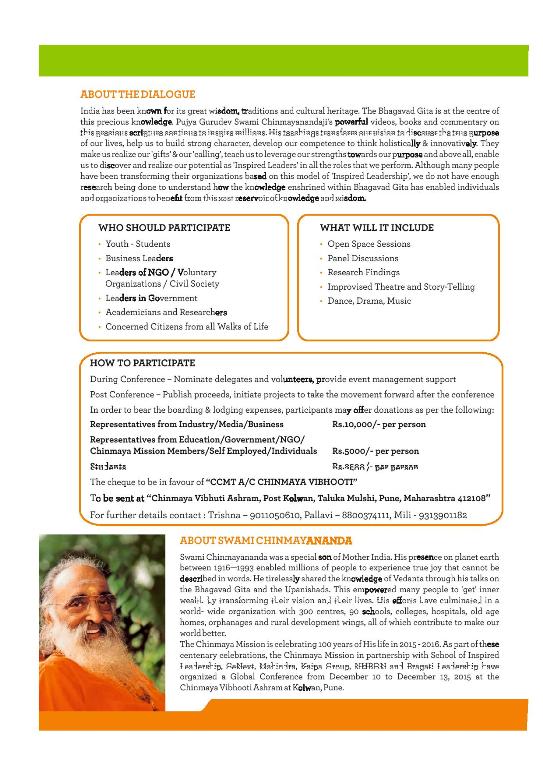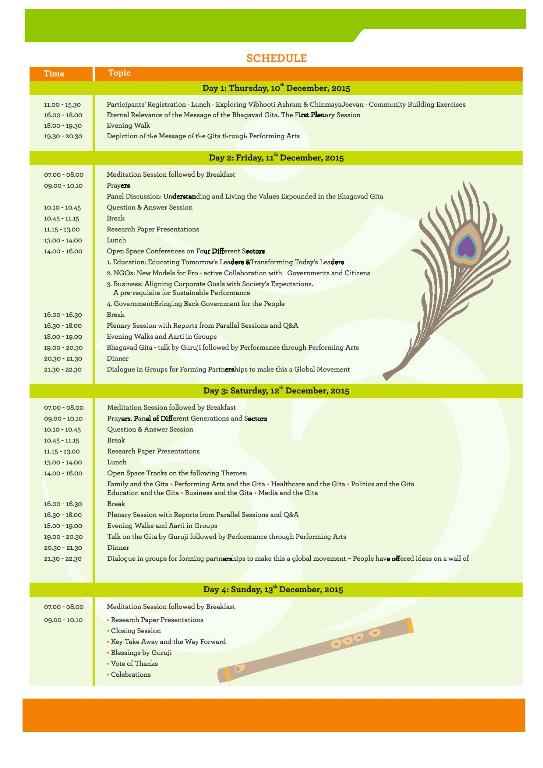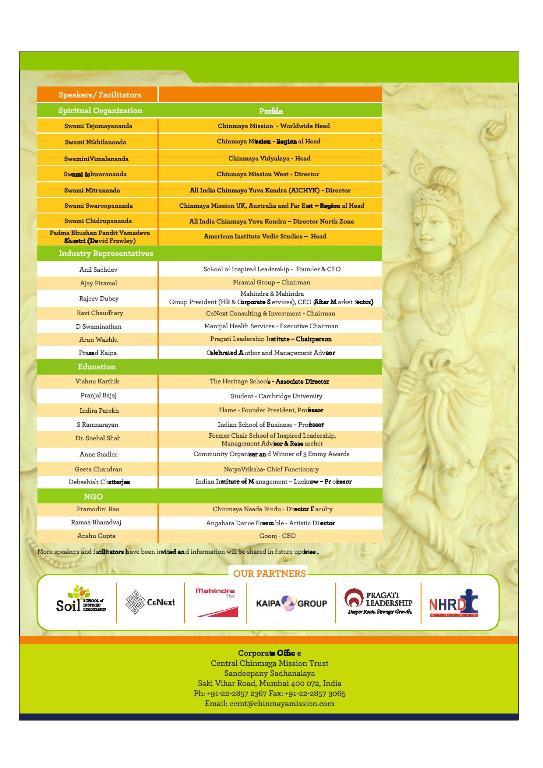 Other Details
| | |
| --- | --- |
| Facilitator | : Swami Tejomayananda |
| | : Swami Nikhilananda |
| | : Swamini Vimalananda |
| | : Swami Ishwarananda |
| | : Swami Mitrananada, Swami Swaroopananda , Swami Chidrupananda , Padma Bhushan Pandit Vamadeva (David Frawley) |
| Type | : Other |
| Venue | : Chinmaya Vibhooti, Kolwan, Pune, India |
| Charges | : |
Contact
Quick Contact

9011050610

ccmt@chinmayamission.com