Events


Daily Prayer and meditation are all wonderful therapeutic agencies in building up peace and happiness within an individual
-Swami Chinmayananda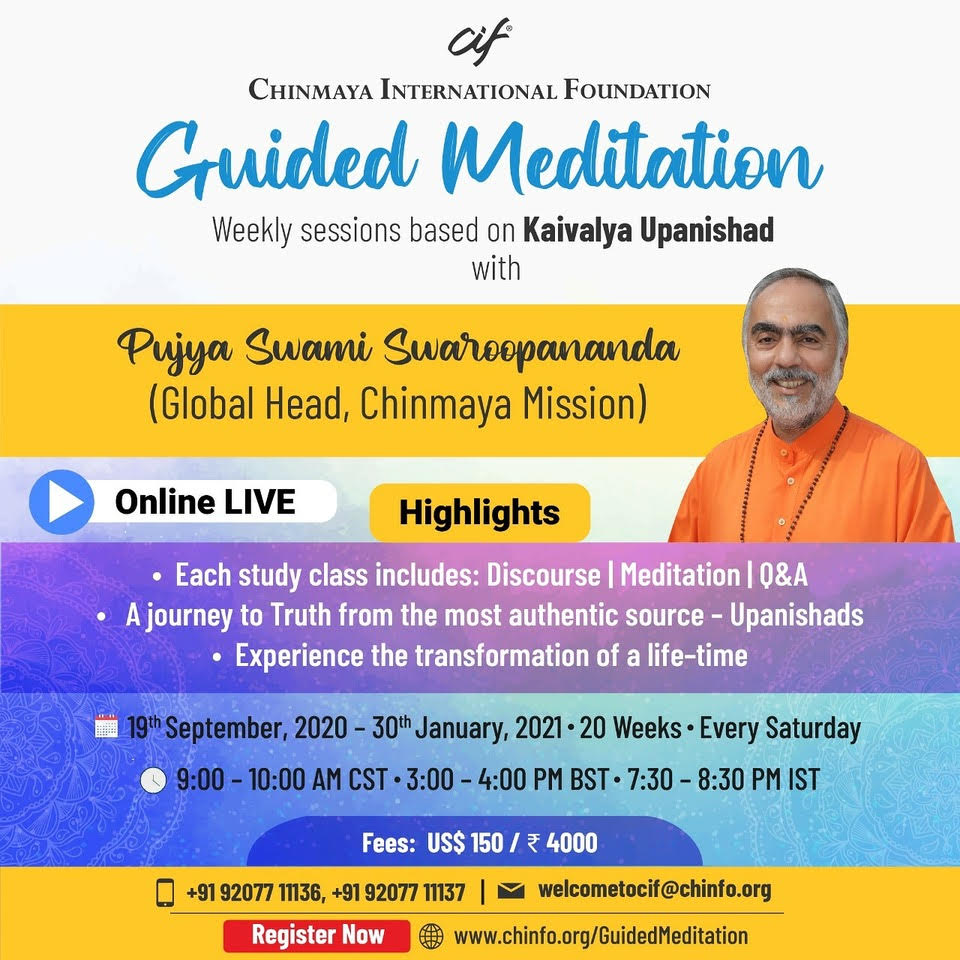 19 Sep 2020 - 30 Jan 2021
Guided Meditation online weekly sessions by Swami Swaroopananda, Global Head of Chinmaya Mission, based on Kaivalya Upanishad. This 20-week online series in English is scheduled for every Saturday fr
Read More..
---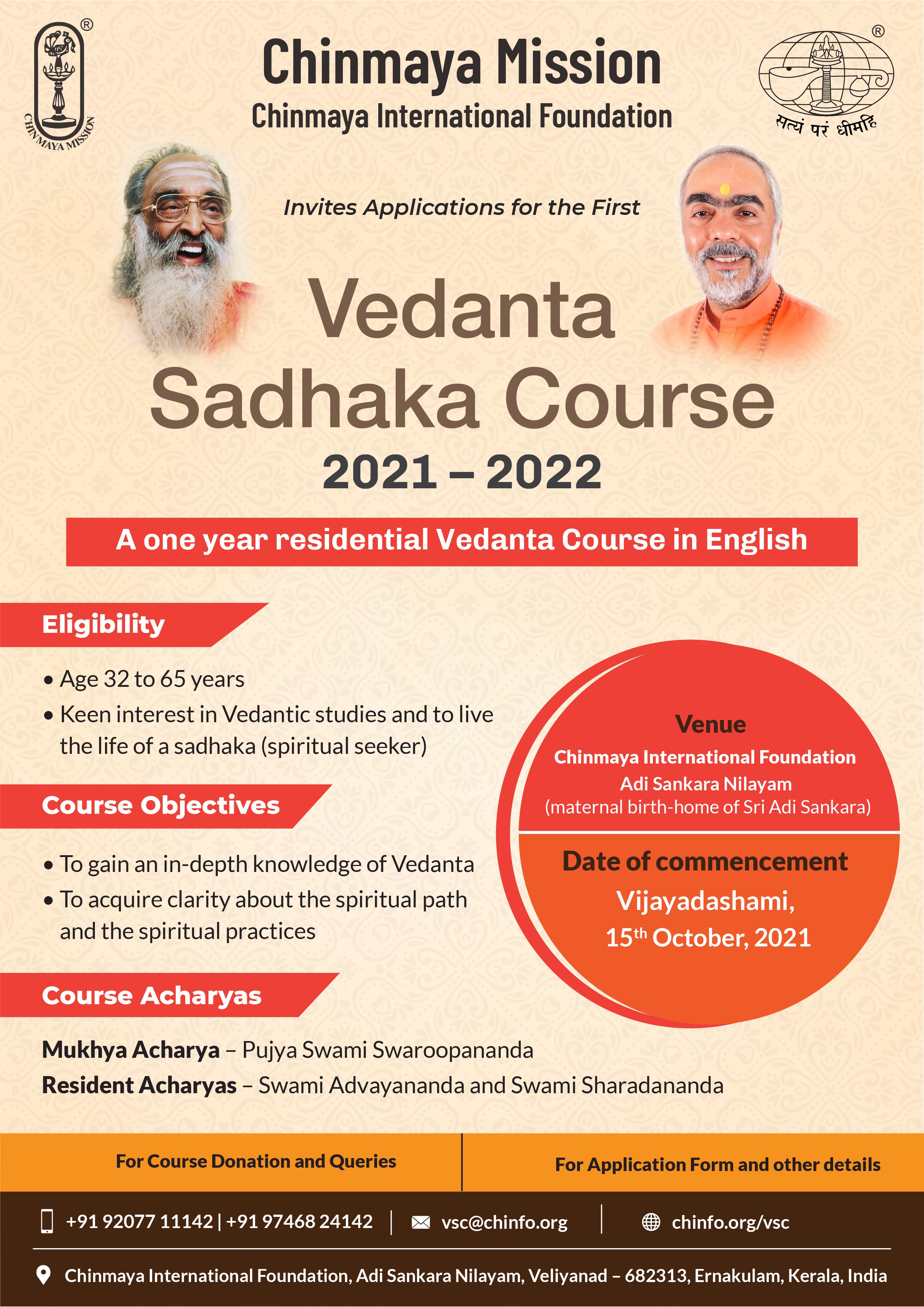 15 Oct 2021 - 15 Oct 2022
Hari Om! It was Pujya Gurudev Swami Chinmayananda's vision to spread the teachings of Vedanta far and wide, to the maximum number of people for maximum happiness. This vision has continued to empower more and
Read More..
---