Exciting news!!! By the Grace of the Lord and Pujya Gurudev our Chinmaya Mission has spread its wings further and opened our newest ashram in Perth, Australia.
In the auspicious presence of Pujya Swami Swaroopanandaji, puja and homa were performed in the early hours of the morning. Gurudev's Paduka puja was conducted by Swami Aparokshananda and Swami Shrikarananda.
The opening was well attended by the local community and distinguished guests including the Indian Consulate General, Amit Mishra and the local member of parliament, Yaz Mubarakei.
Pujya Swamiji addressed the audience and bestowed the name 'Chinmaya Prastha' – The place where Chinmaya abides. A place where Pujya Gurudev's presence can be felt and one can be immersed in the Bliss of Pure Consciousness.  Prastha also means to march or enter and Perth is the entry point from India to Australia. It also means a flat level expanse of land which perfectly describes the land on which the ashram is built.  He also mentioned that both Prastha and Perth start with a 'P'.
The Indian community is growing in Perth and with the opening of the ashram will now be nourished with the ancient wisdom of Vedanta. Although Perth is known for its sandy terrain, Pujya Gurudev had visited in 1992 and moistened and cultivated the land and sown the seeds of Vedanta. Under the diligent care of Pujya Swamiji for the last 20 years, he has nurtured that sapling addressing crowds of up to 400 people. Now it has come to its full fruition with an ashram of more than 3 acres, amidst beautiful peaceful greenery. An ideal place for meditation and contemplation.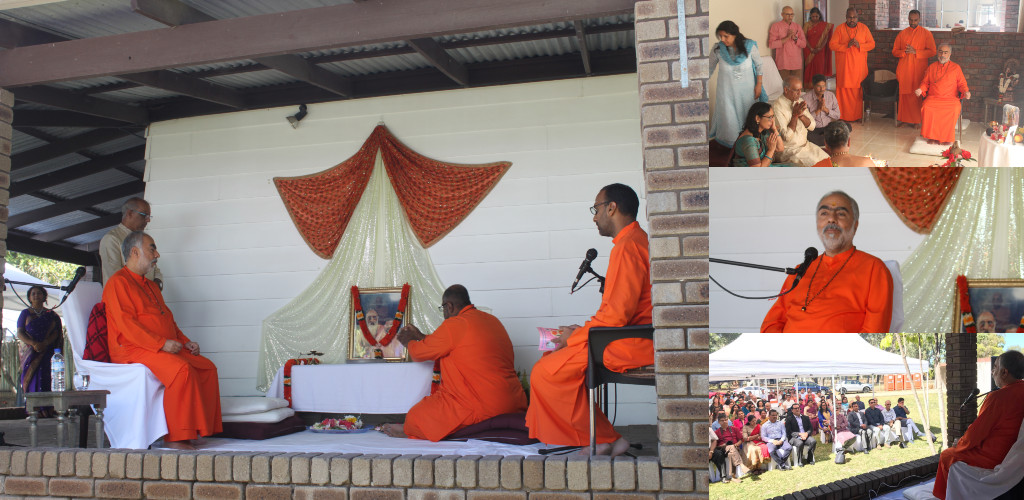 All are very excited and Pujya Swamiji will be in Perth conducting a 5 day discourse on Shri Ram Gita.