Pujya Swami Gahanananda, Dharwad centre conducted a Jnana Yajna in Kannada from 01/01/2017 to 08/01/2017 at SRIPAADAKSHETRA, J P Nagar, south centre of Chinmaya Mission Bengaluru taking Bhagavad Gita Chapter 3 in the evenings and Swaropaanusandhanashtakam in the mornings. The Yajna was inaugurated by Smt Shanta and Sri Pathi Sridhara, trustee of the Mission.
Pujya Swamiji stressed on the need to denounce the doership attitude and perform all activities with a cooperative spirit for the benefit of society. This is the only sure way to surrender the Ego and evolve spiritually.
The Yajna was very well attended.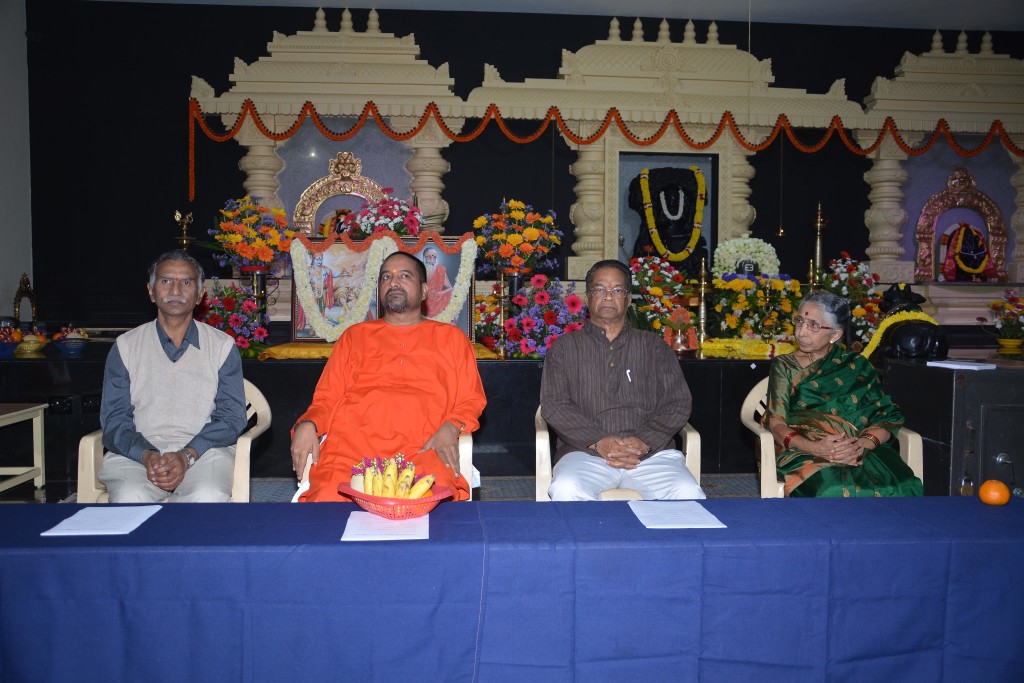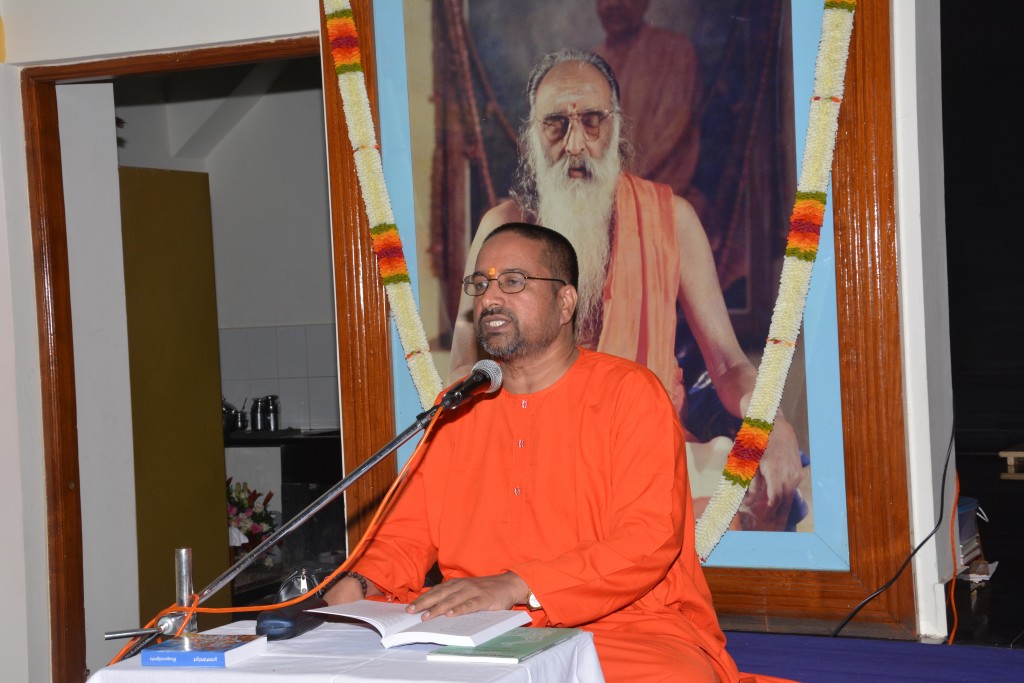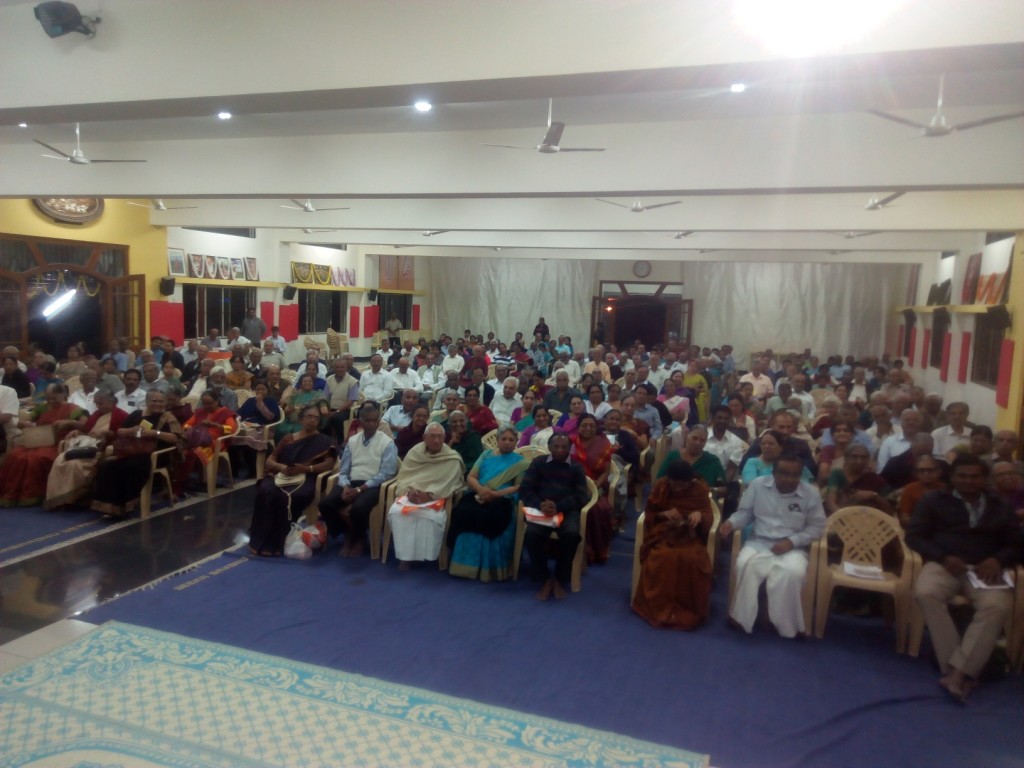 Pujya Swami Ramatmananda, Chief Executive of Karnataka Chinmaya Seva Trust conducted a Jnana Yajna at Deenabandhu Temple, Indiranagar in English from 22/01/2017 to 29/01/2017 taking Mandukya Upanishad in the evenings. The Yajna was inaugurated by Smt Nirmala Menon, senior member of the Mission.
Pujya Swamiji explained the various aspects of "OM" upasana and how the subtle concept of Atman is clearly explained through the waking, dream, sleep and turiya states. He stressed that study of scriptures do not reveal knowledge about "ME" but remove all wrong notions with conviction that knowledge is "ME".
The Yajna was well attended.