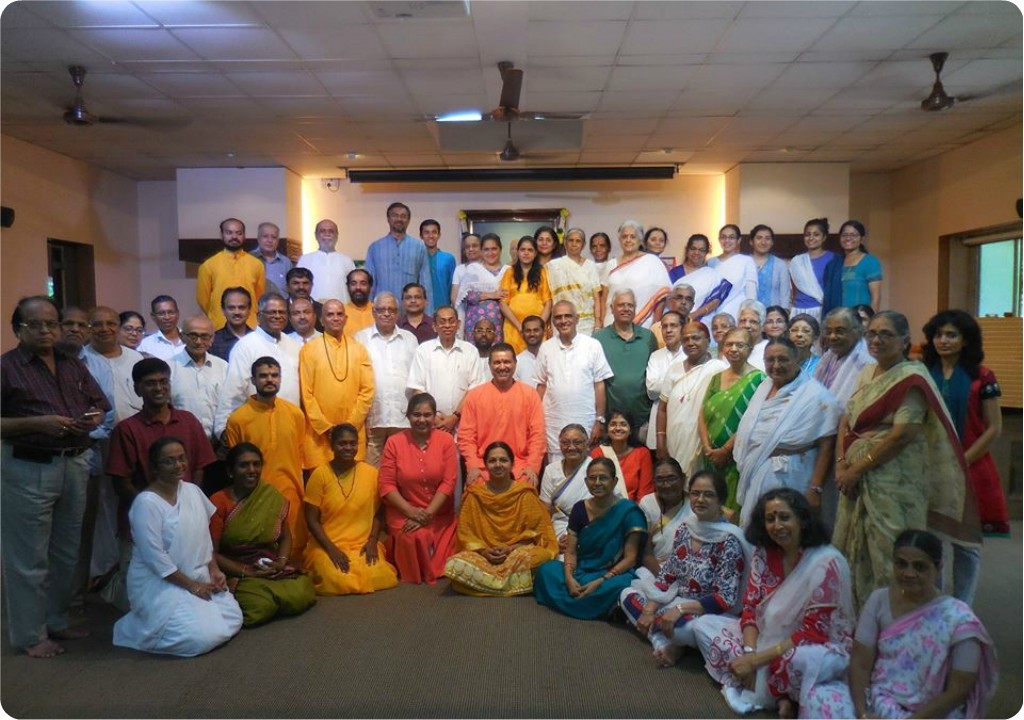 The 2017 Naishkarmyasiddhi—Part I Residential Camp, held at the Chinmaya Mission Sandhalaya ashram, in Powai, Mumbai began very auspiciously on Guru Poornima Day. The camp was inaugurated with a Paduka Pooja as well as speeches by students of the Vedanta course as well as Swami Bodhatmananda on Guru Parampara and the tradition of Vedanta teaching in life.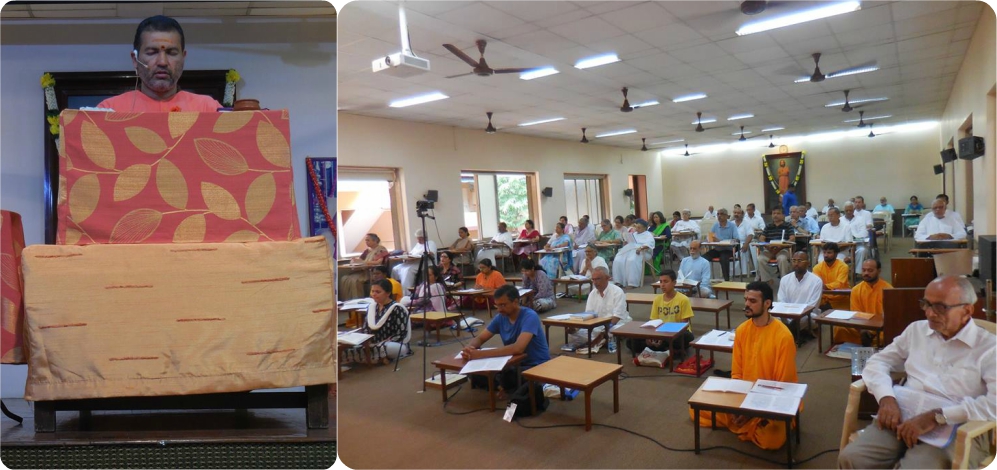 The camp, taught by Swami Bodhatmananda, who is currently Residential Acharya of the Mumbai ashram and teaches the two year Residential Vedanta course, covered the first chapter of the text Naishkarmyasiddhi. The text, written by Bhagvan Adi Shankaracharya's disciple Suresvaracharya, is one of four key siddhis in the field of Advait Vedanta, meaning that it elaborates a position (that there is one svattasiddha atma and we need only knowledge to realize it) and then refutes other schools of thought in order to defend this position.
           Throughout the camp, Swami Bodhatmananda brought to light Suresvaracharya's broad Sanskrit vocabulary and deep thinking by going through the text shloka by shloka, explaining each new school of thought and each refutation with clarity. The first chapter focused mainly on why gnana, or knowledge, was the only means to moksha, and the different purva pakshas, or devil's advocates, that disagreed with this thinking. After morning classes, campers attended study groups, during which they were able to summarize and discuss what they had learned and any questions that may have come up during the lecture.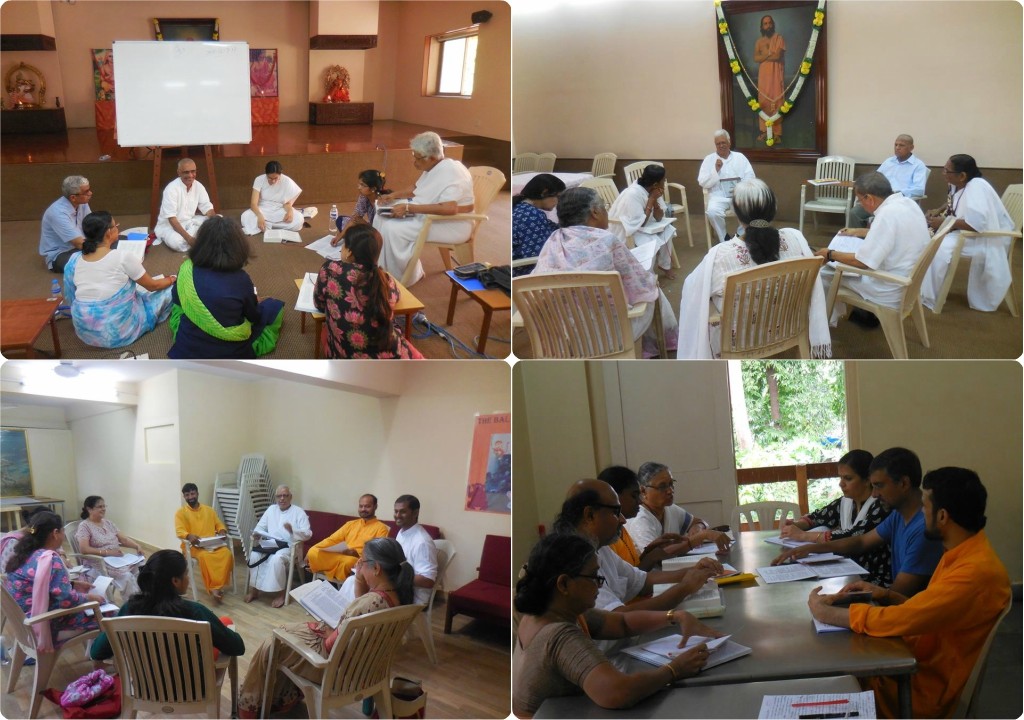 Campers also benefited from the many students that attended the last Vedanta course also present at the camp. These students, along with attending the camp, gave lectures during the evening on some names of Vishnu Bhagvan from the Vishnu Sahastranama. These talks focused on topics such as bhakti, leadership qualities, friendship in Bhagvan, saguna and nirguna qualities of Bhagvan, and many more. From the last course, one student taught Vedic chanting in the morning and Sanskrit classes before lunch. Students learned sandhi, a Sanskrit grammar practice of putting two words together.
                                The residential camp concluded with a Pooja to Lord Jagdeeshwara and the Shiva Sahastranama, as well as a recognition of the Guru Parampara that allowed us the opportunity to learn the text through a Paduka Pooja.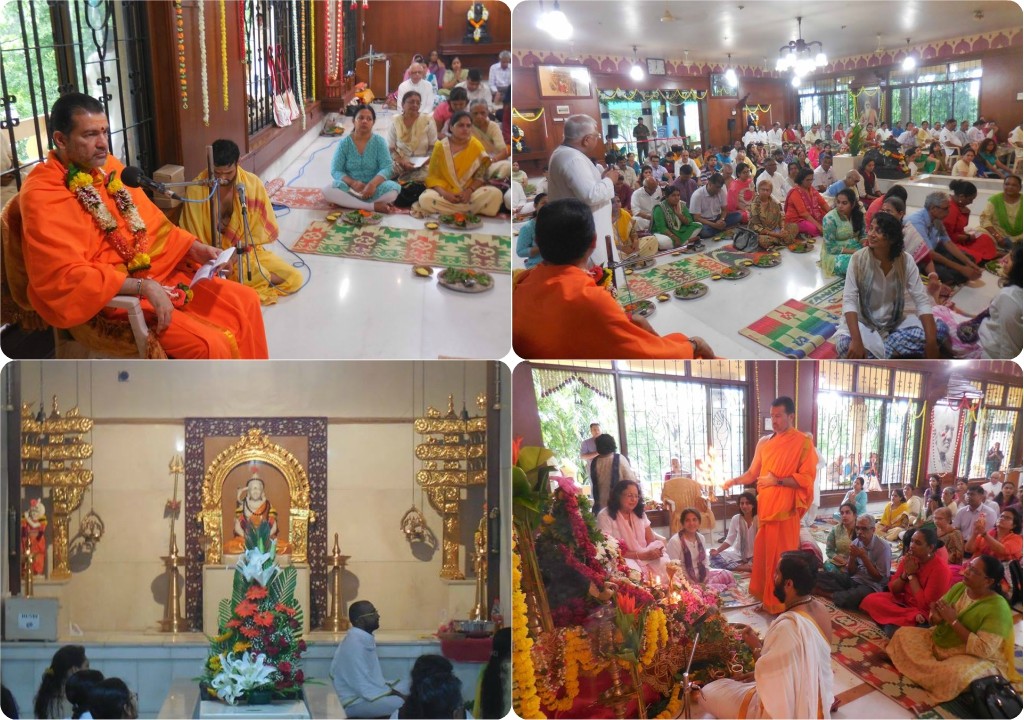 May Gurudev's grace and blessings allow all such camps to be as wonderful and successful as this!
Hari Om.