Dear All, Hari Om!
The beautiful state of Kerala has been overwhelmed with rains and floods, landslides and destruction. The fury of the waters has taken away homes and farms, crops and lives. The devastation is heart-wrenching.
Let us all offer prayers for the well-being of the State and its people. The affected are in dire need of prayerful support in the face of these unexpected and extremely critical times.
Our own Chinmaya Vidyalayas and Chinmaya Mission Centres in Kerala have also been affected by the rains and flood waters.
Let us remember how the Lord brought relief to the residents of Gokul by lifting the entire Govardhan hill and drawing the people under it for safety. To that Lord let us pray at this time, by invoking Pujya Gurudev and chanting:
श्रीकृष्णः  शरणं मम
Shri Krishna Sharanam Mama
 or simply:
हरिः शरणं
Harihi Sharanam
If possible please read Chapter 25 of the 10th Canto of Shrimad Bhagavata. There is tremendous power in shraddha and bhakti.
Relief work has started in various places of Kerala and our Chinmaya Mission members and Vidyalaya students are working hard and helping as best as they can, with resources being made available to those in need.
If you are able to support this work, Please donate.
CCMT will deploy the funds to the relief centres through the Chief Minister's Relief Fund and also where needed to our Chinmaya Vidyalayas and Chinmaya Mission Centres.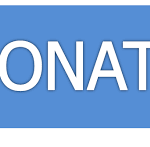 View the Photo Gallery of Providing Relief to the Distressed.