Date : 05 Sep 2019
Gita Jnana Yajna in Jayanagar
Pujya Swami Adityananda of Mandya centre conducted a Gita Jnana Yajna in Kannada taking Bhagavad Gita Chapter 16 at Sri Jayarama Seva Mandali, Jayanagar  from 26th  to 30th Aug, 2019. The Yajna was inaugurated by Sri R N Swami, President of Sri Jayarama Seva Mandali.
Pujya Swamiji explained that only when we learn to appreciate the vision of oneness in creation all negativities, duality and erroneous assumptions vanish giving rise to positive and constructive thoughts. It is necessary to accept our weakness and live harmoniously in society which is only way to calm the mind reveling in the inner silence and permanent joy. Desire by itself is not a weakness but there should be clarity in what we aspire that is beneficial to society and at the same time do not cause disturbance in our mind.
The Yajna was a grand success with participation of several sadhaks.
Sri Krishna Janmashtami in Indiranagar
Krishna Janmashtami was celebrated with great religious fervor on Friday, 23rd August, 2019. The actual celebrations commenced from 16th August, 2019 with daily morning abhisheka and archana followed by evening archana, bhajans and Aarati till 22nd August, 2019. On Friday, 23rd August, the day started with abhisheka in the morning followed by Gita chanting and Vishnu Homa. The grand flower bedecked chariot procession in the evening spearheaded by Pujya Swami Brahmananda was the highlight of the day. Continuous bhajans and devotional rendering by well known groups gave a divine atmosphere to the entire complex which was given a festive look by wonderful floral decoration. The day ended with midnight abhisheka, alankara and Aarati. Thousands of devotees from all parts of the city visited the temple daily to have darshan of the Lord and received blessings Pujya Swami Brahmananda.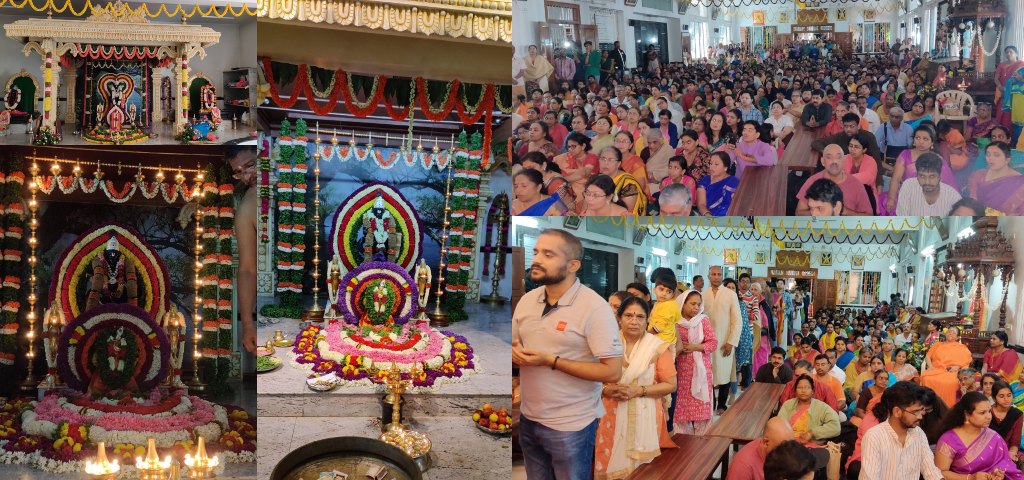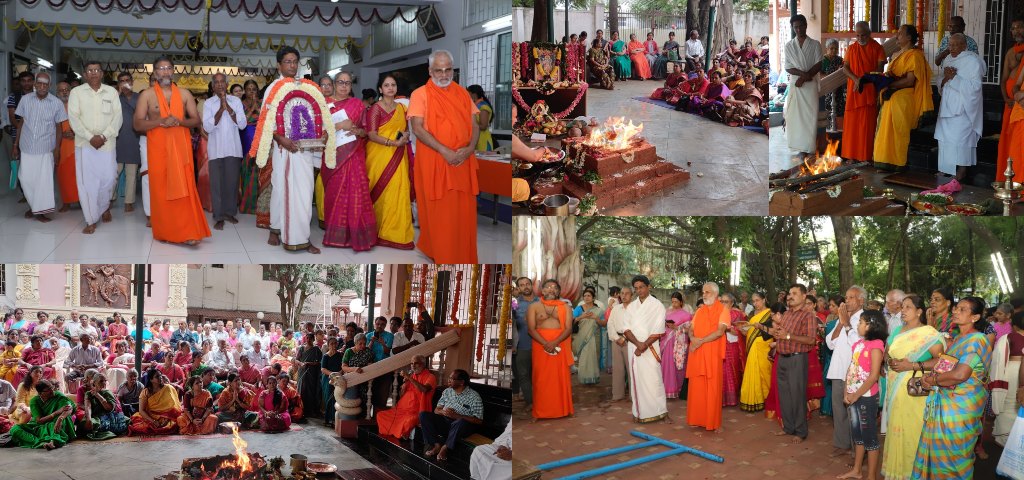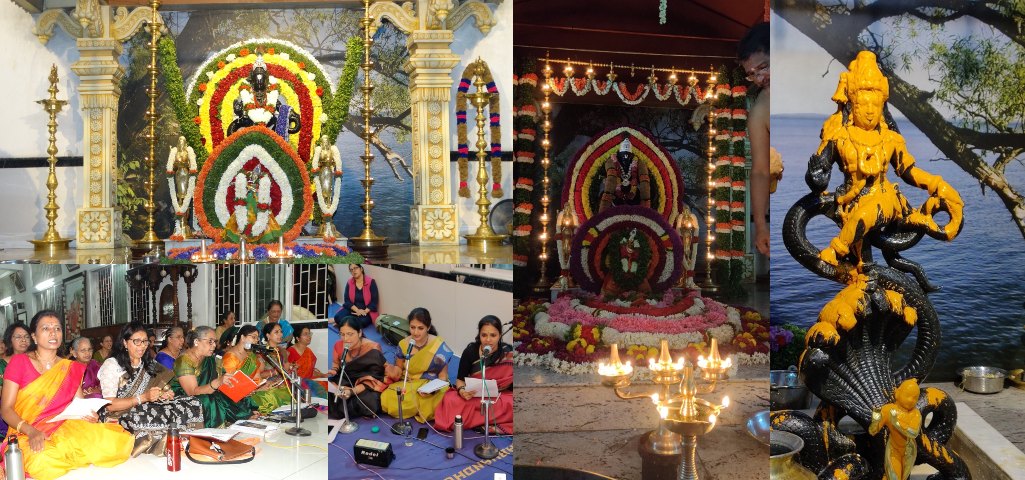 Shravana Masa Satsang in Sripaadakshetra
Pujya Swami Brahmananda conducted a special Satsang in Sripaadakshetra, J P Nagar on Sunday, 18th August, 2019 during the auspicious month of Shravana. The programme commenced with Rudrabhisheka and Bhajans by Devi Group members followed by Pujya Swamiji's Satsang where he laid stress on the message of Bhagavad Geeta to keep the mind calm amidst all ups and downs in life. It is very important to control the senses that have tendency to run after the outer world with the help of a disciplined mind governed by right thinking intellect. Likes and dislikes are the biggest weakness that lead to an individual's downfall. But it is the wise who are able to rise and learn from their mistakes to continue their sadhana and reach the ultimate Truth. Study of the Bhagavad Geeta enables the individual to confront life with a smile maintaining a serene mind surrendering completely to the Lord looking at all happenings as His will. This leads to an integrated personality where all desires vanish and the sadhak is able to revel in his inner peace and tranquility.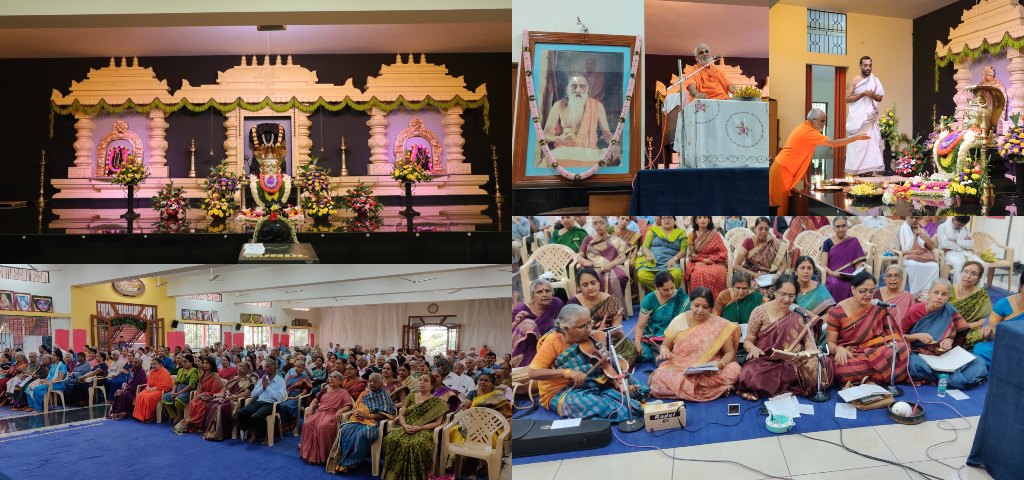 Sadhaks from all over the city participated making the Satsang a success.