Date : 21 Feb 2020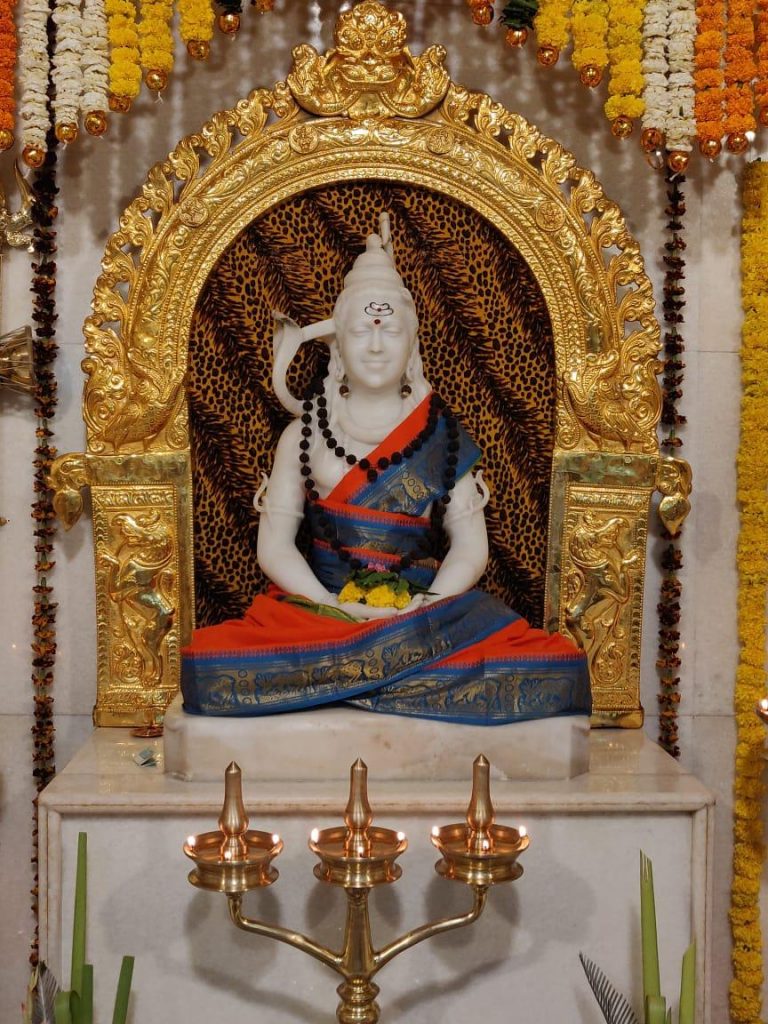 Mahashivaratri, Feb 21st 2020 at Lord Jagadeeshwara's pristine abode in Mumbai was a grand affair. The Lord shone bright and serene, clad in blue and orange as He sat smiling with love at all his devotees pouring in through the day 5:00 AM to 12:30 AM. Pujya Guruji Swami Tejomayananda and Pujya Swami Swaroopananda's divine presence only added to the devotional fervour that seemed to have gripped the Ashram on this day. As the Pujas and Abhishekas went on for Lord Jagadeeshwara, He was also kept entertained and happy by the Akhanda Om Namah Shivaaya chanting. Pujya Swamiji was amongst the first ones to begin the chanting before he proceeded to initiate 4 Brahmacharins to the order of Sannyasa. Many devotees kept the chanting going upto 12:00 AM with complete devotion.
CCMT's staff bustled about selling books and gift items to the large crowd, Sevaks untiringly distributed water to all devotees, CHYKs too had their stall, the day was filled with Nishkama Seva.
Pujya Guruji too played a silent compassionate role as he sold and signed many books and gifts. Special Pujas for the Lord commenced post 7:00 PM by Swami Sharadananda of Chinmaya International Foundation (CIF).
Amidst all this, it was certainly the Aarati at 6:30 PM and 12:00 AM that stole the show. As the lights were turned off, it was the Lord who shone with ethereal beauty as the light, the flame of life in all our hearts! For without Him, what really are we? At these moments, the hustling crowd fell completely silent, every mind absorbed in Jagadeeshwara's infinite love. The great day of Lord Shiva, of spiritual awakening, very aptly concluded with a glorious Shiv-Parvati Vivah – the union of Paramatma and Jivatma.
For more pictures visit link below –