Pujya Gurudev Swami Chinmayananda's Birth Centenary was celebrated with ritualistic fervor on May 8, 2016.  The entire year May 2015 – May 2016 was focused on Paduka Puja in 1000 houses which was completed with total dedication in 1100 houses all over Bengaluru city. Eight sets of Padukas were distributed to different teams who brought them back on May 8, 2016 to be received with Poorna Kumbha at Deenabandhu temple Indiranagar. They were received by Pujya Swami Brahmannada and taken in a procession round the temple and installed in front of a beautifully decorated dias inside the temple. More than 2000 devotees who had gathered performed Ksheerabhisheka to all the padukas to the chanting of Bhajans, Ganapati Atharvasheersham, Bhagavad Gita, Hanuman Chalisa and Vishnu Sahasranama. 100 beautiful lamps were lit to mark the Birth Centenary of Pujya Gurudev. Later Paduka Puja was performed with Chinmaya Ashtotram and Guru Paduka Stotram. Pujya Swami Brahmananda's chanting of Gurudev's birthday song composed by Pujya Swami Tejomayananda and the Satsang paying glowing and flowery tribute to Pujya Gurudev sent everyone present to emotional ecstasy. The function concluded with aarati and prasad to all present. Blood donation camp organized by Chinmaya Mission Hospital saw a beeline of sincere devotees right from 9.00 am to 6.00 pm.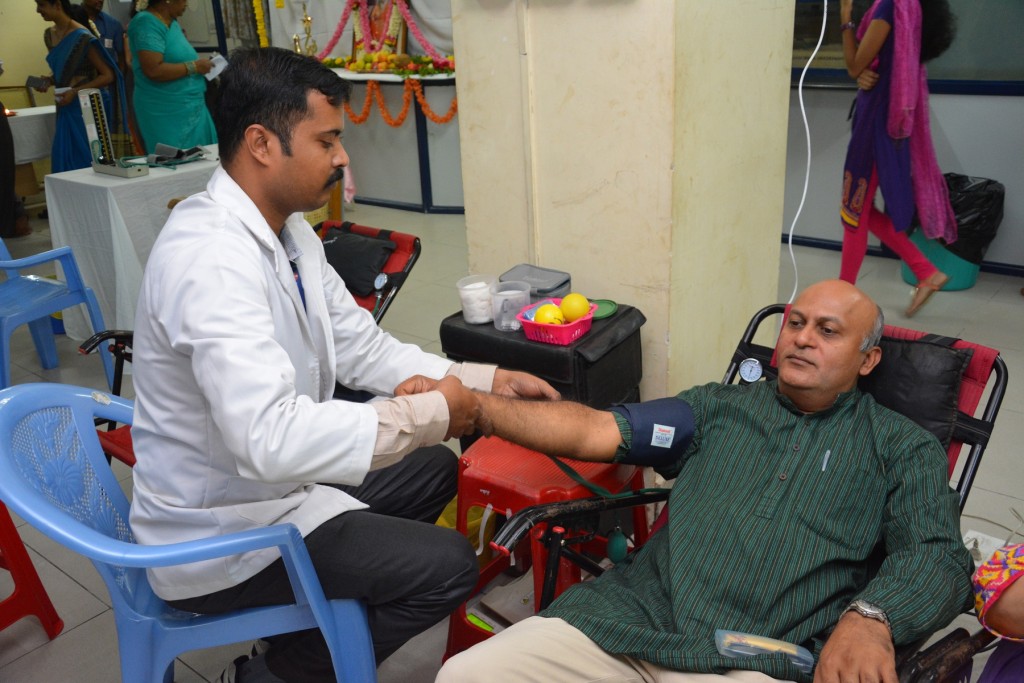 Curtain was thus drawn on the five year long Centenary celebration which started with Chinmaya Balamahotsava in 2011 and saw successful completion of Akhanda Gita Yajna for 365 days during 2014 – 2015, All Karnataka Sadhana Camp in Kolwan with almost 1000 delegates participating, Chinmaya Jyoti Yatra, Screening of "On a Quest" movie in several cities of Karnataka and Chinmaya Bala Vaibhavam along with several Jnana Yajnas and Satsangs almost every day.
Chinmaya Sadguruve Namah.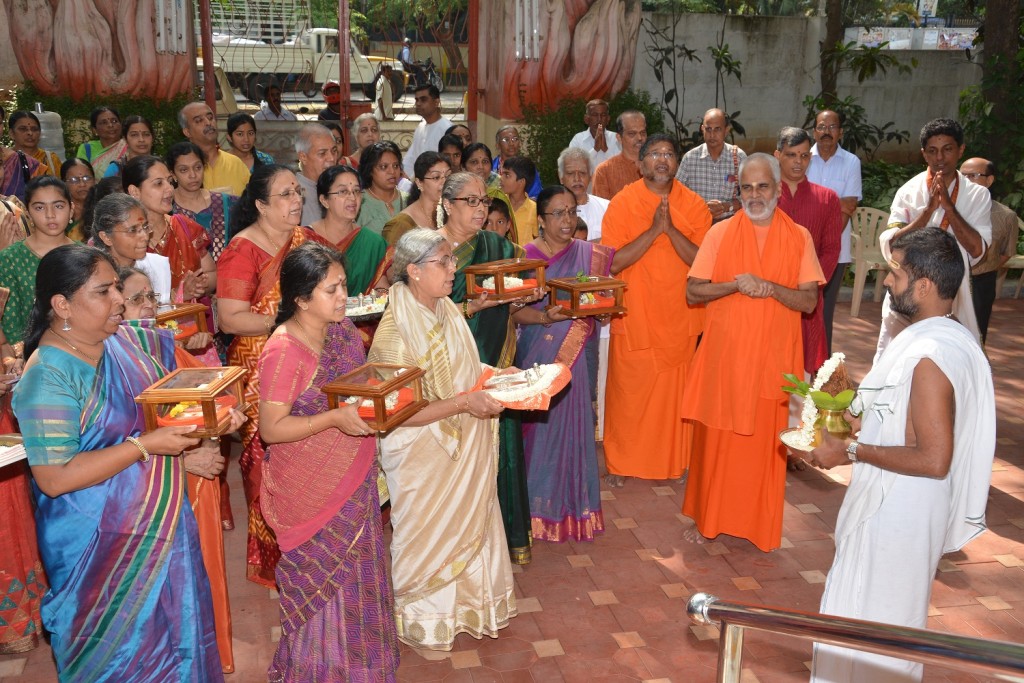 Shankara Jayanti was observed on May 11, 2016 with Satsang by Pujya Swami Adityananada of Mandya centre, at Sri Jaya Rama Seva Mandali, Jayanagar. Pujya Swamiji spoke on Shivanandalahari stressing on the importance of educating the mind to overcome the negative tendencies with the help of right knowledge through regular study and introspection of our scriptures. It is very important to understand the impermanent nature of the body, mind and intellect and get rooted in the all pervading Jyoti that illumines the entire universe. The Satsang was well attended.