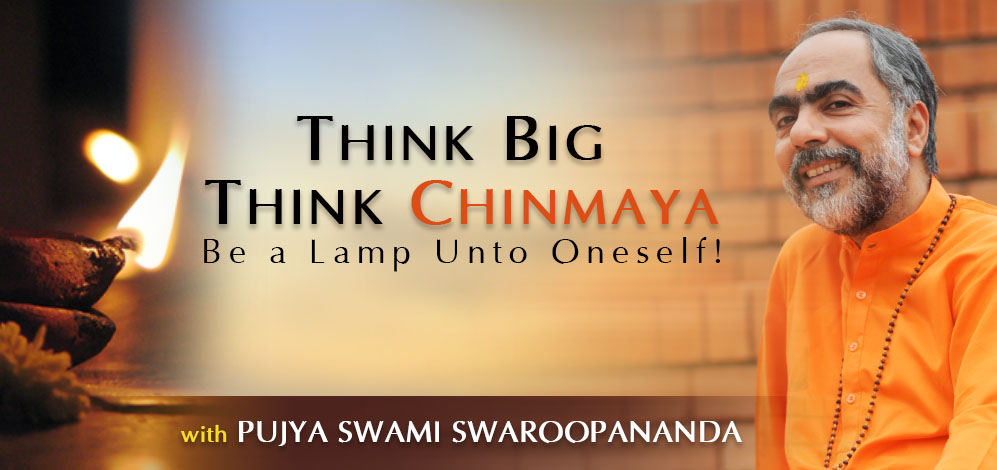 Registration Confirmed

Dear ,
Hari Om!
Thank you for registering for 'Think Big, Think Chinmaya 2.0 - Be A Lamp Unto Oneself'!
Date Time
: Be there 15 mins early for insightful glimpses of Chinmaya Mission Temples worldwide! If you do not see the Confirmation Mail in your inbox, please check your spam/junk folders.
Program Schedule:
'Be A Lamp Unto Oneself' - Swami Swaroopananda - 35 Mins
Updates on Special Projects and Activities - 5 Mins
QnA Session with Swamiji - 15 Mins
What Next?
Talk to your centre coordinator and find out if your centre picture has been shared with us for including in the slide show.
Send any questions you have for Swamiji to answer to askme@chinmayamission.com
Invite our other family members to join us on this august gathering by sharing the registration link.