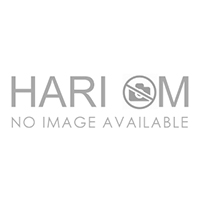 Chinmaya Mission Orlando
CHINMAYA MISSION - ORLANDO
\"KAIVALYA\"
1221 FLORIDA DRIVE
FL 32707
Casselberry
Florida , USA


Dr. Shailaja Nadkarni's long-time association with Chinmaya Mission began when she and her husband, Shyam, met Pujya Gurudev Swami Chinmayananda many years ago. Regularly attending camps and conducting study classes, the couple enriched the Orlando community with Vedantic teachings learned at the feet of their guru.
The Nadkarnis were in the core group that founded and established Chinmaya Mission Orlando. For years, the center has continued to grow and flourish under their guidance and leadership.
Welcoming many more devotees into the spiritual fold, Shaila Aunty, as she is fondly known among the local CM devotees, has played an instrumental role in harmoniously working together with community groups and inspiring sincere study of the scriptures.
In 2008, Pujya Guruji Swami Tejomayananda conferred on her the title of "Acharya" in Chinmaya Mission. To date, Acharya Shailaja Nadkarni continues to conduct CM study groups for adults, administer the overall programs of and events at CM Orlando, and spearhead the expansion of the current ashram facilities.
Upcoming Events
Sorry, no events found!
Articles by Acharya
Acharya Shailaja NadakarniSorry, no articles found!