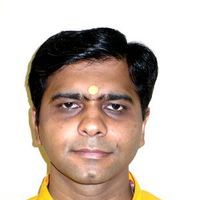 Tara Cultural Trust
Central Chinmaya Mission Trust
SANDEEPANY SADHANALAYA
SAKI VIHAR ROAD, POWAI
400 072
MUMBAI
Maharashtra , India


Having completed the 13th vedanta course at Sandeepany Sadhanalaya, Mumbai under the tutelage of Pujya Guruji Swami Tejomayananda, he currently serves at CCMT, Mumbai in the IT department.
He also conducts study groups and takes balvihar classes.
Upcoming Events
Sorry, no events found!
Articles by Acharya
Br Saket ChaitanyaSorry, no articles found!