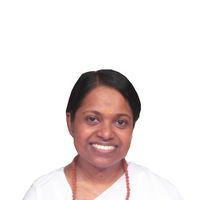 Chinmaya Mission Mumbai
18/53 - NEHRU NAGAR
NEELKANTH HSG SOCIETY
KURLA - EAST
400024
MUMBAI
Maharashtra , India


Brni. Sailata having completed the Vedanta Course at Sandeepany Sadhanalaya, Powai in the 14th batch under Swami Advaitananada is currently posted at Central Chinmaya Mission Trust, Mumbai. She also conducts study classes and Balvihar in Chembur and Kurla, Mumbai.
Upcoming Events
Sorry, no events found!
Articles by Acharya
Brni SailataSorry, no articles found!