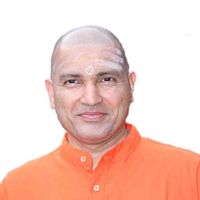 Tara Cultural Trust
Sandeepany Sadhanalaya
Saki Vihar Road
Powai
400 072
Mumbai
Maharashtra , India


Brahmachari Prabodh Chaitanya is the resident acharya of CM San Jose. A precocious student of spirituality, Prabodhji combines his already impressive scriptural knowledge with the insatiable thirst to further enhance and articulate this knowledge.
An MIS and software consultant with training in financial planning from the University of Central Florida, Prabodhji's spiritual call came when he read Param Pujya Gurudev's commentary on the Bhagavad Gita. His spiritual curiosity aroused, he learnt about Chinmaya Mission, its charter and activities, and was eventually introduced to Pujya Swami Tejomayananda, the present head of Chinmaya Mission worldwide.
Not long thereafter, Prabodhji decided to dedicate his life to scriptural studies and the service of humanity. He served for six years at CM Orlando in various capacities and subsequently played an active role in the planning and execution of the 'Vishva Sammelan,' Chinmaya Mission's 50th-year celebrations.
Prabodhji studied Vedanta for the next two years under the grace and guidance of Pujya Swami Tejomayananda and under the tutelage of Swami Ishwarananda. Prabodhji is fluent in English, Hindi, and Gujarati, and is proficient in Sanskrit. He enjoys teaching Vedanta, Bhagavad Gita, and devotional texts like Ramayana and Shrimad Bhagavatam.
Articles by Acharya
Swami Bodhatmananda
---
---
---
---