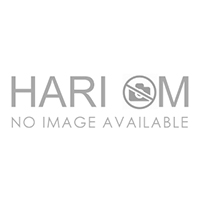 Chinmaya Mission Toronto
Chinmaya Mission Toronto
Chinmaya Vedanta Heritage Centre
8832 The Gore Rd.
L6A 1S2
Brampton
BRAMPTON ONTARIO , Canada


Swamini Shivapriyananda, born in Poland, has a scientific background in Genetics and Immunology from Europe and Canada.
Inspired by Pujya Swami Chinmayananda, she completed the brahmachari course at 'Sandeepany Sadhanalaya' in 1986 and was named Brahmacharini Sadhana. She was posted as the acharya of CM Toronto. She received sannyasa diksha (initiation) from Pujya Swami Tejomayananda on Shivaratri in 2003
She teaches adults and youth through lectures, seminars, and workshops. She also conducts stress management courses, as well as relaxation training.
Upcoming Events
Sorry, no events found!
Articles by Acharya
Swamini ShivapriyanandaSorry, no articles found!