Amrtam Gamaya – Vedanta Camp with Pujya Guruji Swami Tejomayananda
Start Date : 06 Aug 2019 TO End Date : 12 Aug 2019
Chinmaya International Foundation invites you to
Amrtam Gamaya,
a textual study on

Advaita Makaranda
with
Pujya Guruji Swami Tejomayananda
at Adi Sankara Nilayam, the maternal birth home of Sri Adi Sankara.
Advaita Makaranda is a treatise devoted to the reflection of the Vedantic truths. Authored by Sri Lakshmidhara Kavi, the text is replete with logical reasoning and aims at providing clarity.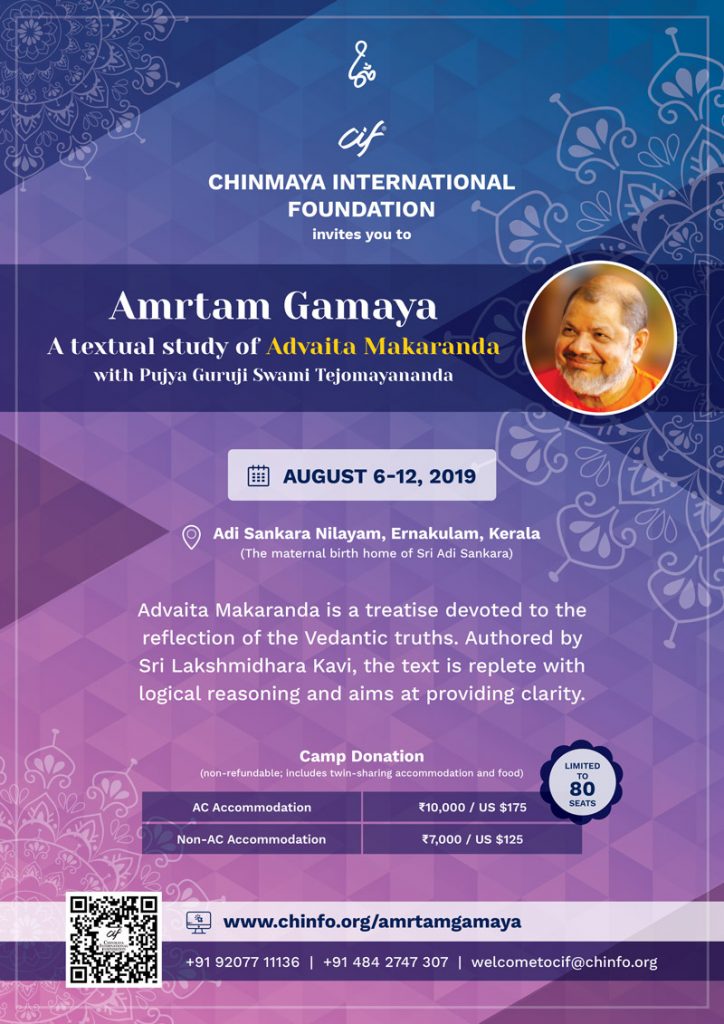 Other Details
| | |
| --- | --- |
| Facilitator | : Swami Tejomayananda |
| Type | : Camp |
| City | : Ernakulam |
| State | : Kerala |
| Country | : India |
| Charges | : |
| Centre | : Adi Sankara Nilayam |
Contact
+91 92077 11136 | +91 484 2747307 | welcometocif@chinfo.org
Quick Contact