Start Date : 07 Apr 2022 TO End Date : 28 Jul 2022
Chinmaya Mission Mumbai invites you to #Geeta700 - Chapter 4
"Busting Hindu Myths"
Verse by verse study of Geeta Chapter 4
With Swami Swatmananda
Highlights:
What is Cultural decline? Why does it happen? How to revive the culture?
Does Avataar really happen? Why is God not taking Avataar right now?
Are Varna vyavastha and caste system the same? Why can't we remove this system?
Does Yajna mean only a ritual? What are the practical yajnas we can do in today's life?
Can I not gain knowledge without a Guru?
Why is faith required? Can faith and questioning ever go together?
To know more,
Register at
https://bit.ly/geetach4
Please check your email after registering, to get further details.
For any clarifications contact +91-8108287282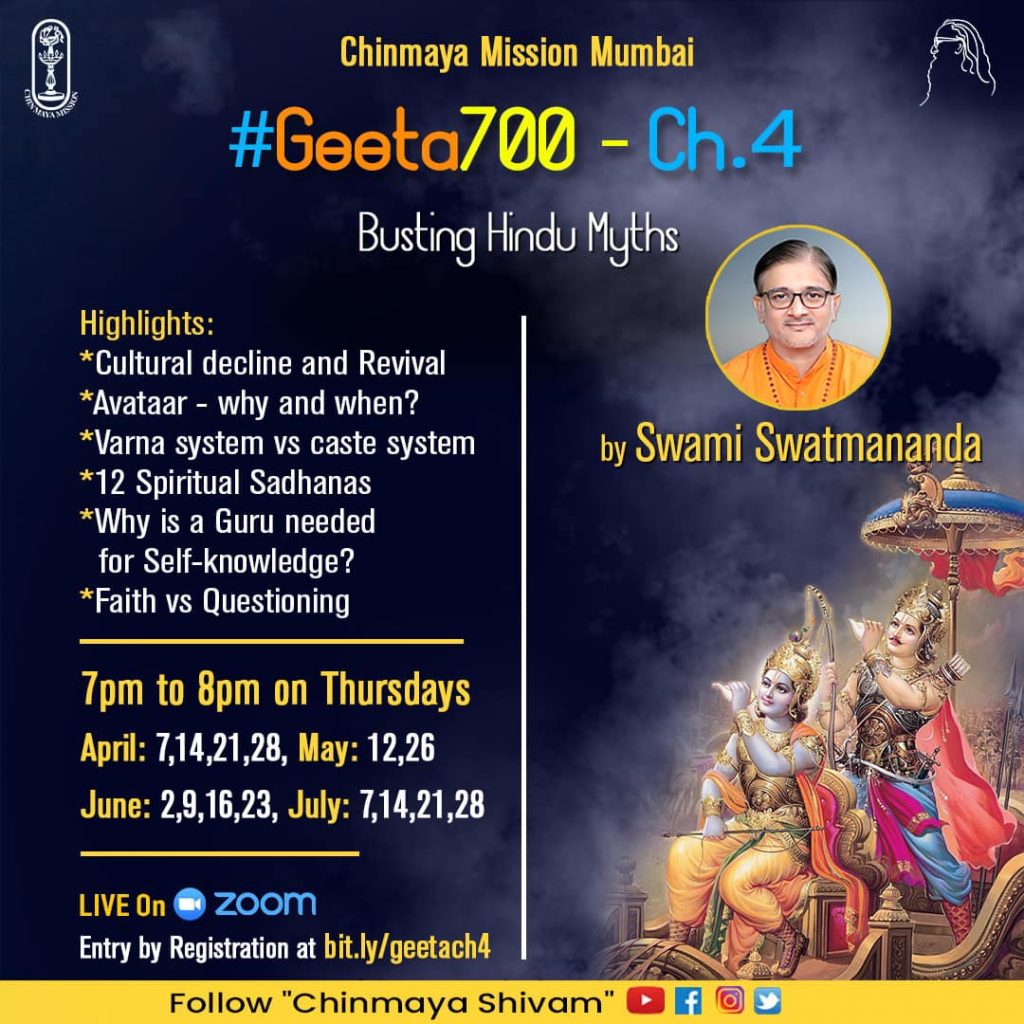 Other Details
| | |
| --- | --- |
| Facilitator | : Swami Swatmananda |
| | : |
| Type | : Online Event |
| Charges | : |
| Centre | : null |
Contact
+91-8108287282
Quick Contact