Geeta Jnana Yajna by None Other than – Pujya Gurudev!
Start Date : 08 May 2021 TO End Date : 25 May 2021
In May this year, on the occasion of Pujya Gurudev Swami Chinmayananda's 105th Jayanti, the Chinmaya family worldwide will collectively pay tribute to the Master because of whom we are what we are today. We are all blessed with the opportunity of participating in a one-of-a-kind Geeta Jnana Yajna, by none other than – yes – our very own Pujya Gurudev!
This May, we will see Pujya Gurudev on our screens, larger than life, roaring the message of the Scripture he adored – The Bhagavad Geeta. To those who had heard him in person, this will bring ripples of reminiscence. For first timers, it will be the experience of a lifetime.
Details
Dates: Saturday 8 May to Tuesday 25 May 2021
Timings: 7:15 PM to 8:00 PM (IST)
Connect to: https://www.youtube.com/chinmayachannel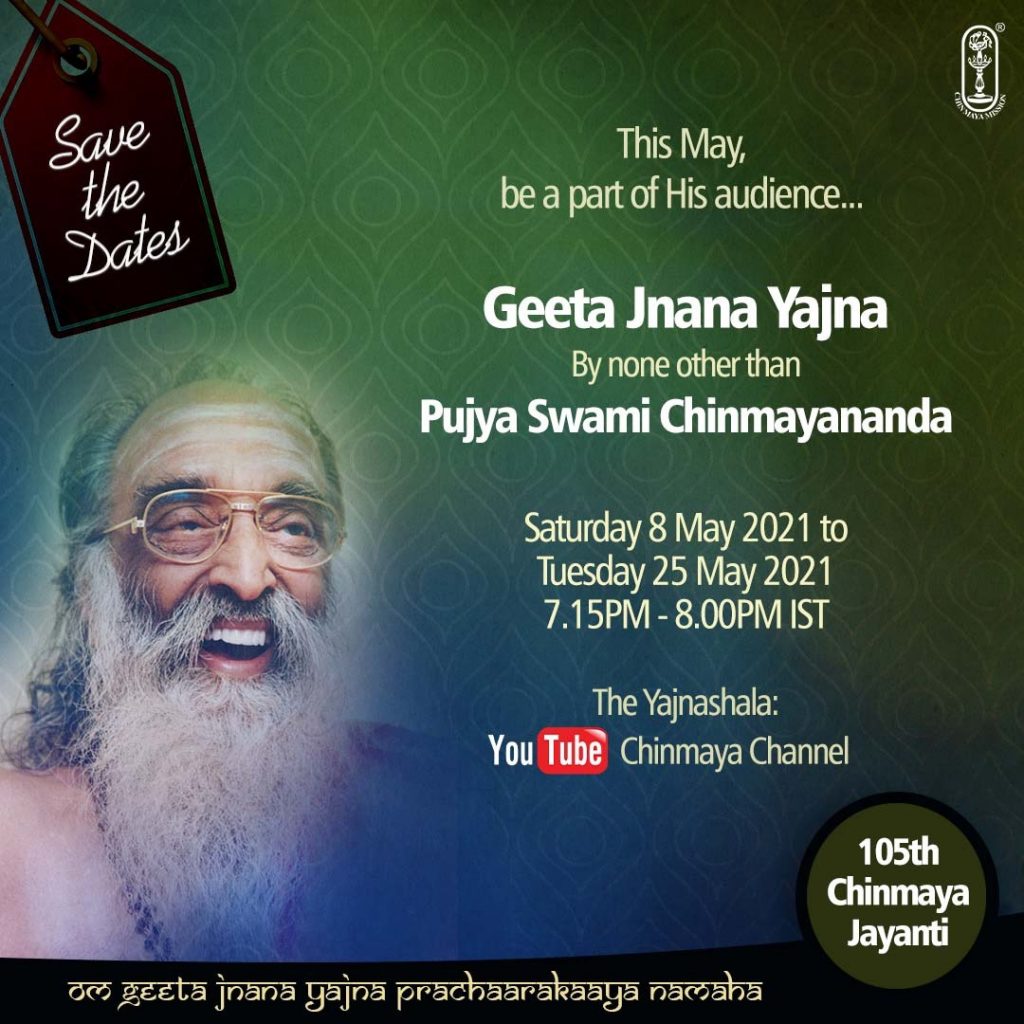 Other Details
| | |
| --- | --- |
| Facilitator | : - |
| | : Pujya Gurudev Swami Chinmayananda |
| Type | : Talk |
| Charges | : |
| Centre | : null |
Contact
Quick Contact