Sanjeevan Hanuman Returns
Start Date : 27 Apr 2021 TO End Date : 27 Apr 2021
Last year, Sanjeevan Hanuman was our first global online Chinmaya family event after the onset of the Covid-19 pandemic, and how wonderful and powerful it was to chant Shri Hanuman Chalisa together for 24 hours!
This year,
Sanjeevan Hanuman Returns
on Shri Hanuman Jayanti, that is Tuesday 27 April 2021. Once again, it will be a global online celebration, but with a difference! This time, we will join Ramdoot Bhakta Hanumanji as He leaps across from Shri Chinmaya Ramdoot Temple in Karur, Tamil Nadu, India, to Shri Bhakta Hanuman Temple in Ramboda, Sri Lanka. Pujas will be offered in both of these temples, and as a global family we will chant Shri Hanuman Chalisa 108 times.
Sanjeevan Hanuman Returns
Date: Tuesday 27 April 2021 - Shri Hanuman Jayanti
Timings: 8:30 AM to 6:30 PM (IST)
Connect to: 
www.youtube.com/chinmayachannel
There will also be the blessed opportunity to offer Seva unto the Lord's greatest Sevak, by participating in Pujas, from wherever you are. More details are attached. Please share these flyers with all members and devotees, so that we may all sing His praise and worship Him with as much energy, positivity and optimism as we did last year!
With Bhagavan Shri Rama's glories being sung in the ongoing online Hindi Jnana Yajna "Ramayana Ki Antar Gaatha" by Pujya Swami Swaroopananda on Chinmaya Channel, certainly Shri Hanumanji's delight knows no bounds!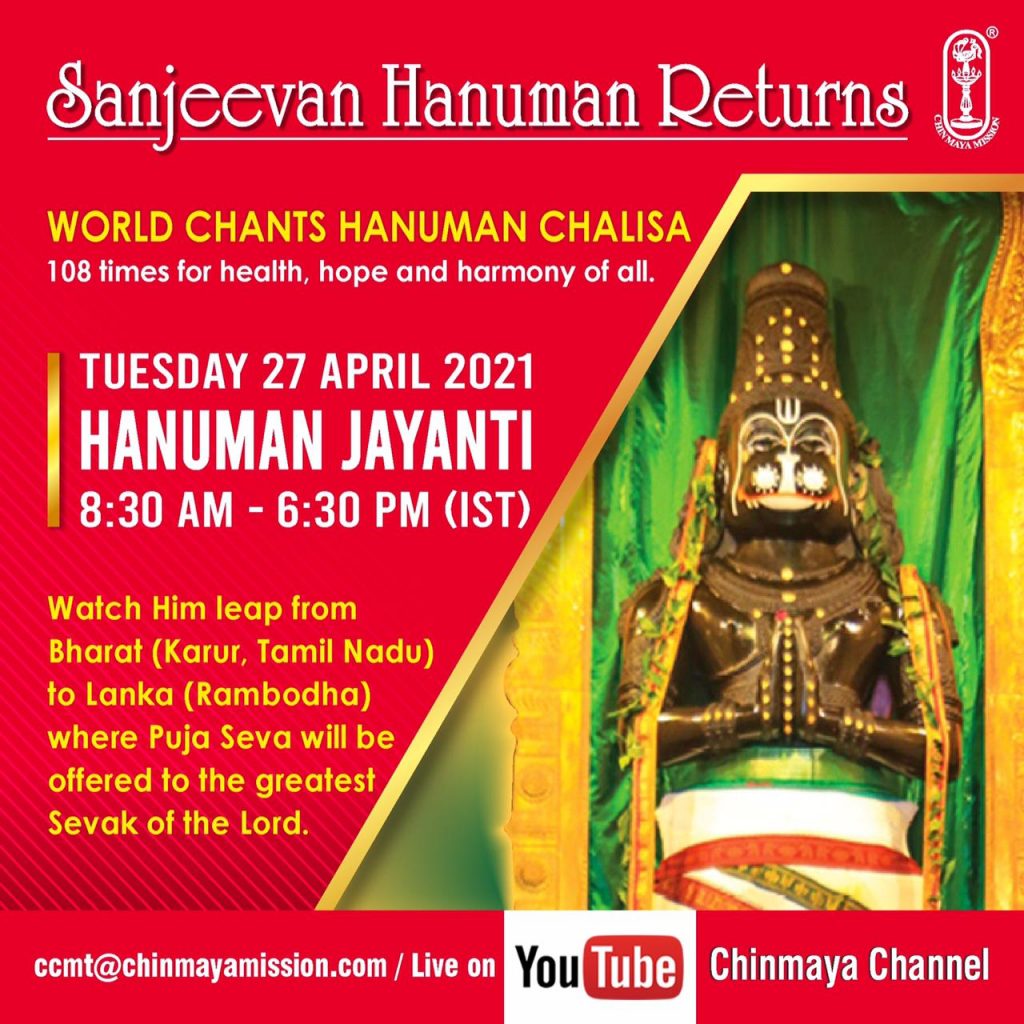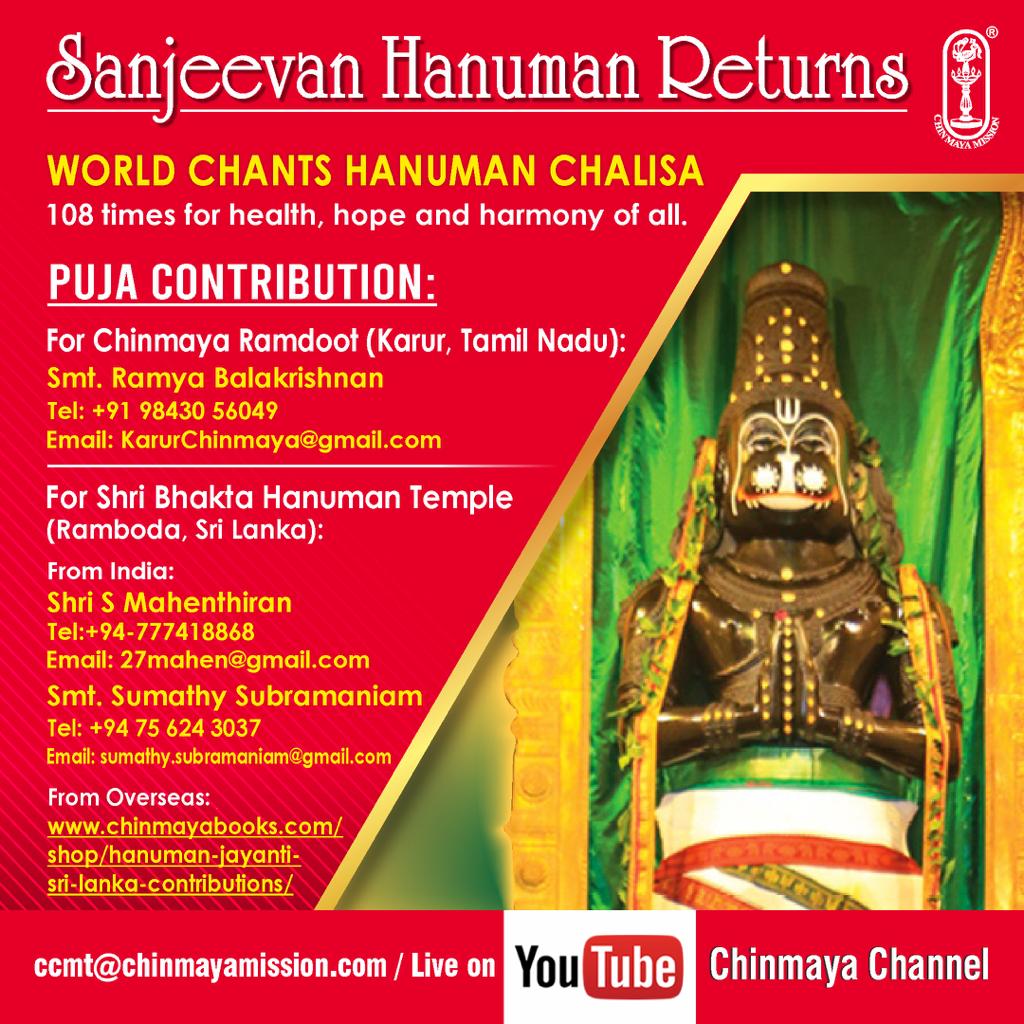 Other Details
| | |
| --- | --- |
| Facilitator | : - |
| Type | : null |
| Charges | : |
| Centre | : null |
Contact
Quick Contact