'She-inspired' from 12 to 15 March 2021
Start Date : 12 Mar 2021 TO End Date : 15 Mar 2021
Hari Om!
Every year, 8 March is celebrated as International Women's Day, a day dedicated to honouring the glory, heroism and integrity of women across the globe.
I am pleased to share that special talks in English have been organized on Chinmaya Channel from 12 March to 15 March 2021, titled 'She-inspired'. Pujya Swami Swaroopananda will inaugurate the four-day event, after which Swaminis and Brahmacharinis from around the world will introduce interesting, "she-inspired" themes through short talks.
The 'She-inspired' talks are not just for women, all are welcome!
Details
Dates: Friday 12 March to Monday 15 March 2021 Timings: 7:00 PM to 8:00 PM IST Connect to: https://www.youtube.com/chinmayachannel
'She-inspired' is a celebration of inherent beauty, that is at once feminine and individually unique.
Please share the attached images with all members and via all publicity avenues available to you.
With Prem & OM! In His Service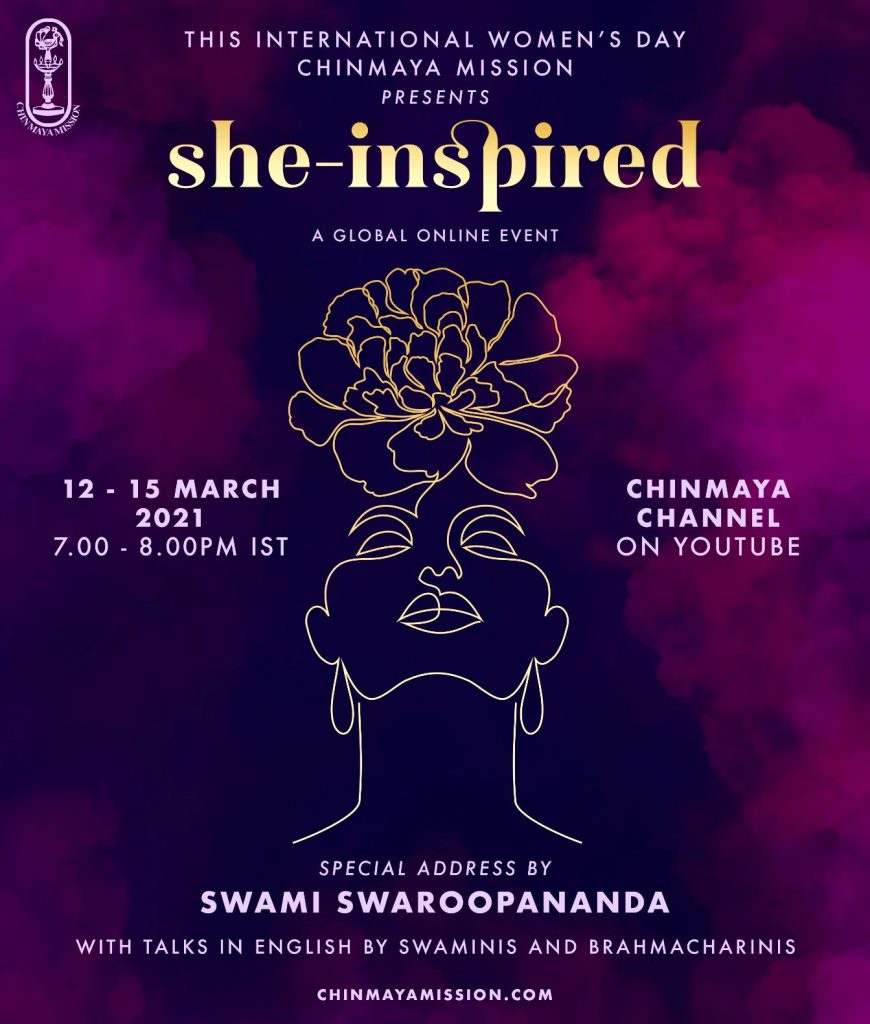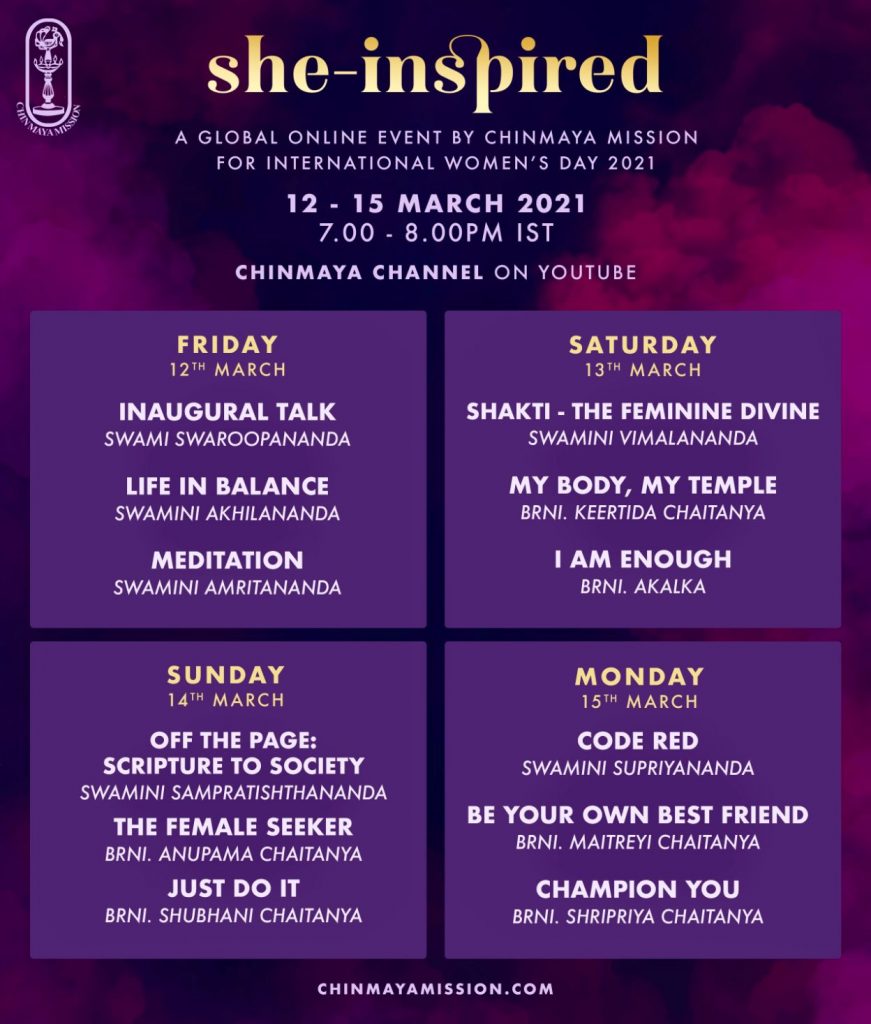 Other Details
| | |
| --- | --- |
| Facilitator | : - |
| Type | : Talk |
| Charges | : |
| Centre | : null |
Contact
Quick Contact