Upanishad Ganga on Chinmaya Channel (YouTube)
Start Date : 30 Jun 2022 TO End Date : 25 Sep 2022
The award-winning series Upanishad Ganga - which was produced by Chinmaya Creations under the guidance of Swami Tejomayananda - was first made available to audiences on Doordarshan TV, and then via DVDs and Chinmaya Clix.
To increase the outreach of the timeless wisdom of the ancient-yet-ever-new Scriptures and as a tribute to the glorious wisdom of the Upanishads, all 52 episodes of Upanishad Ganga will be available every week from Thursday to Sunday on Chinmaya Channel on YouTube, starting on 30 June 2022 for 13 weeks, and thereafter too.
The profound content of the series, delivered in easy-to-assimilate capsules aesthetically produced to suit different audiences and age groups, will now be available in the simplest way.
Details
Upanishad Ganga
With English subtitles
Beginning on Thursday 30 June 2022 
Every week from Thursday to Sunday for 13 weeks
At 9:00 PM (IST)
Connect to: http://www.youtube.com/chinmayachannel
Do spread the word far and wide so that this ancient wisdom can transform many more hearts.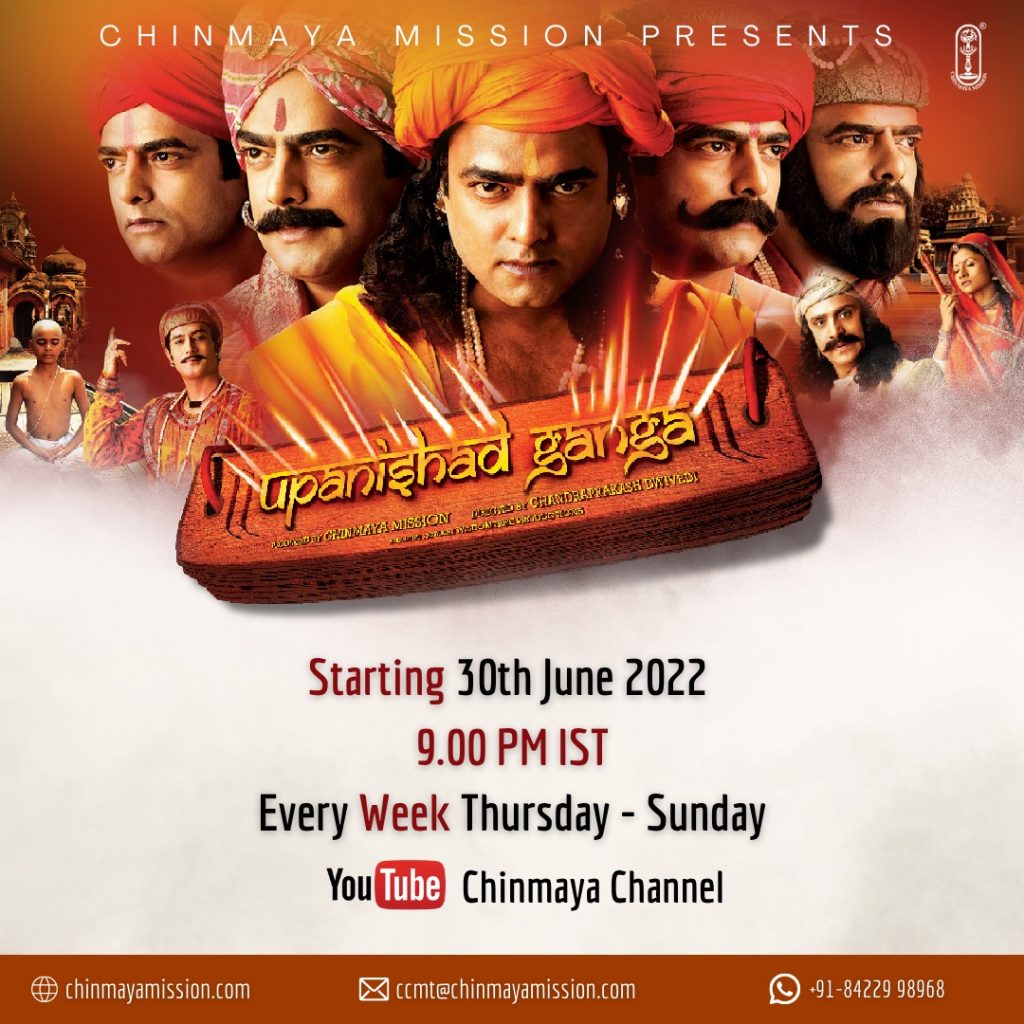 Other Details
| | |
| --- | --- |
| Facilitator | : - |
| | : |
| Type | : Other |
| Charges | : |
| Centre | : null |
Contact
Quick Contact