Volunteer Appeal for Birth Centenary Celebrations
Start Date : 01 Jan 1970 TO End Date : 01 Jan 1970
We Can! We Will!! We Must!!!
Want to join Pujya Gurudev's Vanar Sena? We all may not become Chinmaya Hanuman, but we can surely become His vanars (monkeys). Here's an opportunity… To launch Pujya Gurudev's birth centenary celebrations at Ernakulam, His birth place, a huge event is being organised. It's a Global Chinmaya Mission event - Chinmaya Mission family members from around the world will join in to flag off not only the year long celebrations but also the Chinmaya Jyoti Yatra. This event is a humble offering at His feet, and to make it worthy of that, we need nothing less than an army of vanars working towards it. The planning for this event started over a year ago and a lot of ground work has been done by various teams involved. One of the teams at CCMT, Mumbai needs a team of sevaks or volunteers who can join in and help in executing and coordinating various activities. So here's what you can help with: •
Spread awareness
– Contact acharyas and CM members for spreading awareness of the event and Chinmaya Jyoti Yatra (require one sevak). •
Coordinate with Ernakulum team
– One point contact from CCMT to interface with the organising team in Kerala. •
Coordinate with Chinmaya Jyoti Yatra team
– One point contact from CCMT to interface with the team travelling on the Yatra (require same sevak for event in Ernakulam and rest of the Yatra can be same) •
Live webcast
– Coordinate the live webcast of the event and parts of the Yatra on the official CM channels (require one sevak). •
Photographs and Videos
– Coordinate the collection of all raw photographs and raw video footage for archiving at CCMT (require one or two sevaks). •
Reports for Website, Social Media and Magazines
– Write or collect or publish reports of the event and during the Yatra on CM website, Facebook, Twitter, etc. Ensure that all relevant reports are sent to Tapovan Prasad, Chinmaya Udghosh, Balavihar and Chinmaya Chandrika (require a team of two to three sevaks). •
Distribution of Booklets
– Coordinate distribution of booklets with various centres (require one sevak). The only qualification required is devotion for Pujya Gurudev and the willingness to dedicate the next couple of months at His service. The entire team of sevaks would need to work from CCMT, Mumbai. For more details please send email to -
reception@chinmayamission.com
So, come join His army – Chinmaya Vanar Sena!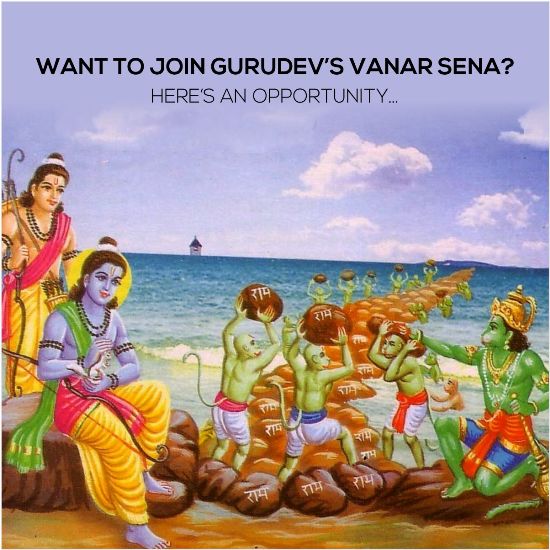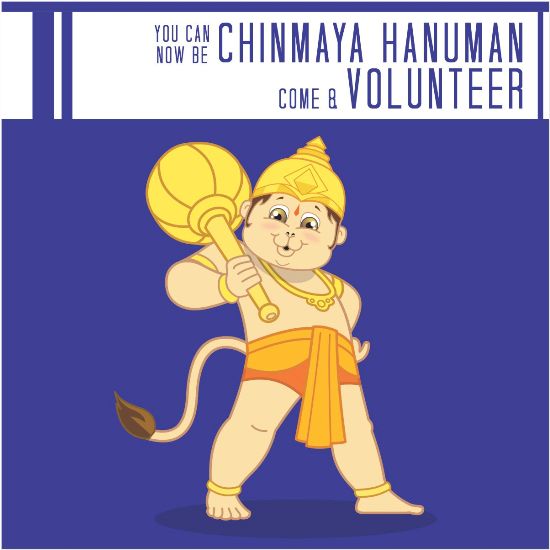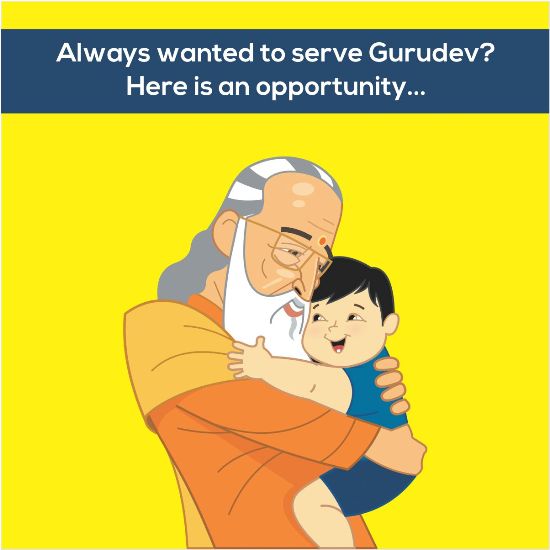 Other Details
| | |
| --- | --- |
| Facilitator | : - |
| Type | : Other |
| Charges | : |
Contact
Quick Contact

reception@chinmayamission.com