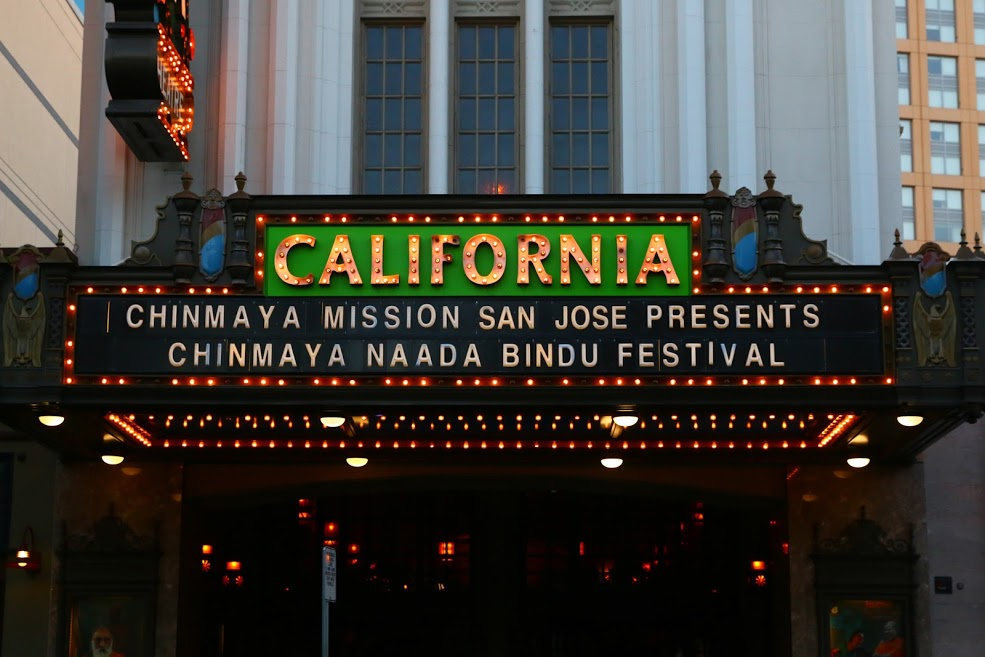 Chinmaya Naada Bindu (CNB), Chinmaya Mission's residential school, or gurukula, for Indian classical performing arts, is situated in the Chinmaya Vibhooti ashram in Kolwan (near Pune), India, and annually hosts an acclaimed performing arts festival that is replete with spiritual discourses; classical music and dance performances by eminent artists; and lecture demonstrations by those artists, who provide a treasured educational forum for novices to meet and learn from renowned professionals.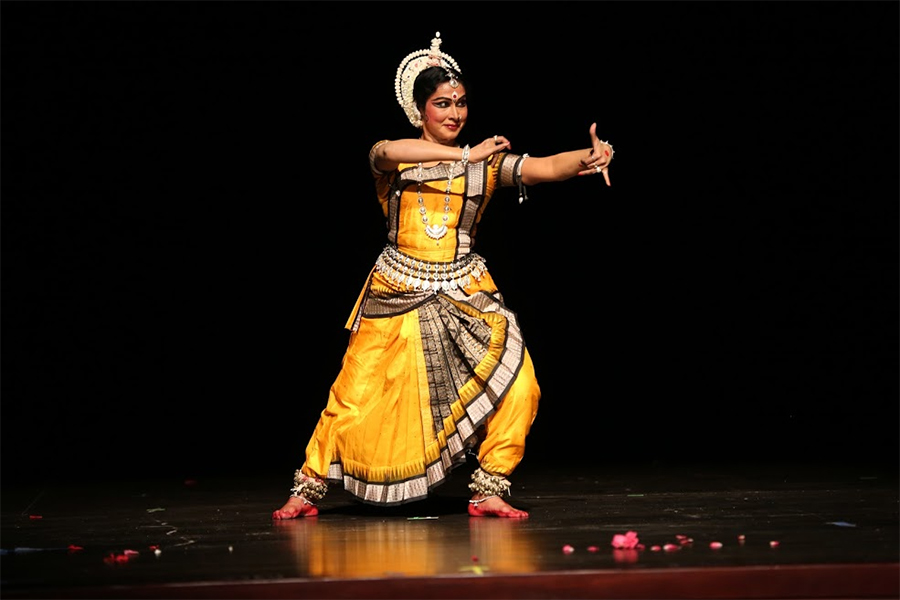 With the grace and blessings of Pujya Gurudev Swami Chinmayananda-ji, under the inspiring vision of Pujya Guruji Swami Tejomayananda-ji, Chinmaya Mission San Jose (California, USA) was pleased and honored to host the first-ever Chinmaya Naada Bindu Performing Arts Festival outside of India, July 5-8, 2016. Held in the august presence of Pujya Guruji at the prestigious California Theater, the festival was a four-day feast featuring legendary artists in dance and vocal music: O.S. Arun, Carnatic vocal; Sujata Mahopatra and students, Odissi dance; and Kaushiki Chakraborty, Hindustani vocal. Aimed at promoting the arts of classical music and dance as a means for inner purification and spiritual Self-realization, the festival brought together patrons and lovers of Indian classical performing arts for an unforgettable event in the milestone birth centenary year of Pujya Gurudev.
Each evening began with a masterful and eye-opening one-hour spiritual discourse on "Enlightening Faith" (Bhagavad Gītā, Chapter 17) by Pujya Guruji, followed by a short break and an hour and fifteen-minute performance of the artist of the day.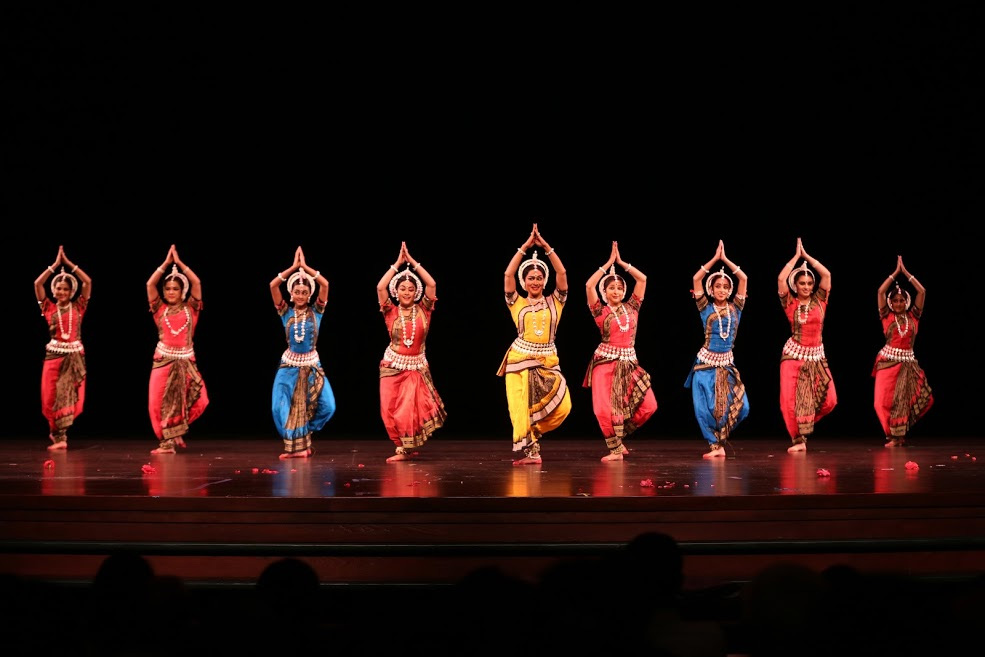 Pujya Guruji himself commenced the music festival on the first evening with a beautiful and memorable bhajan sandhyā themed on "The Journey of a Spiritual Seeker," that touched and elevated the hearts of all. He was accompanied by the accomplished Kala Ramnath on violin, Ravi Gutala on tabla, and Abhijit Jere on manjīrā.
When O.S. Arun took the stage, he not only offered an enthralling Carnatic classical and devotional vocal concert, but also sang an original bhajan composition by Pujya Guruji, entitled, "Shyāma-sundara ko to ānā hi hogā," as a surprise performance. He also sang the famous Suradasa bhajan on Lord Krishna's rāsa-līlā that went into his classic "Nārāyana" nāma-saṅkirtanam, wherein he moved the entire audience of 800 to chant the Lord's name to create a stunning and electrifying atmosphere.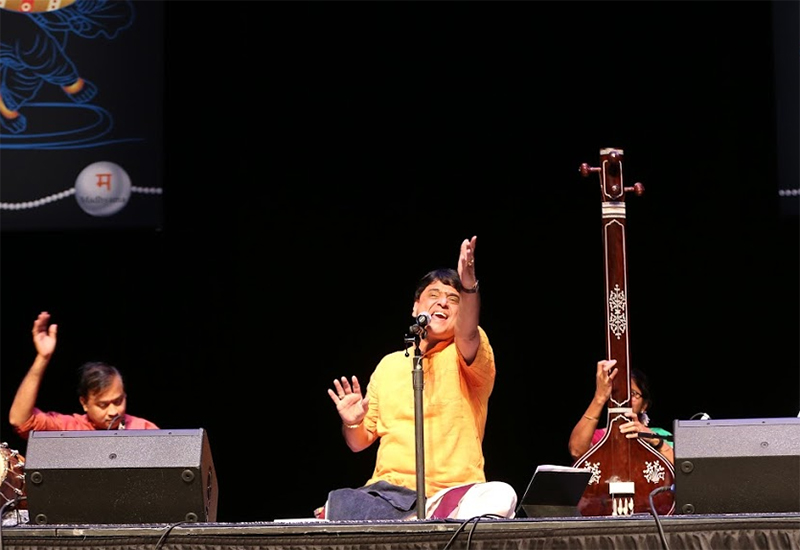 When Sujata Mahopatra showcased Odissi classical dance, along with her students, she mesmerized the audience with her epitome of grace and technical perfection in the art. As the disciple and daughter-in-law of the late Kelucharan Mohapatra, the legendary exponent of Odissi and Padma Vibhushan awardee, Sujata Mohapatra is a distinguished danseuse who has made her mark with the present generation of dancers, winning accolades from audiences and critics, alike. Her presentation at the CNB Festival of the Rāmāyana transported the audience to a sublime state of joy and appreciation.
It was of lauded significance that the CNB Festival befittingly concluded with a grand finale concert by the versatile Kaushiki Chakraborty performing Hindustani vocal. Her singing was replete with fine virtuosity, intellectual rigor, and aesthetic balance. Her recital included a devout performance of an original composition by Pujya Guruji entitled, "Ādideva Mahādeva," and her powerfully charged improvisations spanned three and a half octaves in the Yaman raga. She also sang a famous abhanga at the request of the audience.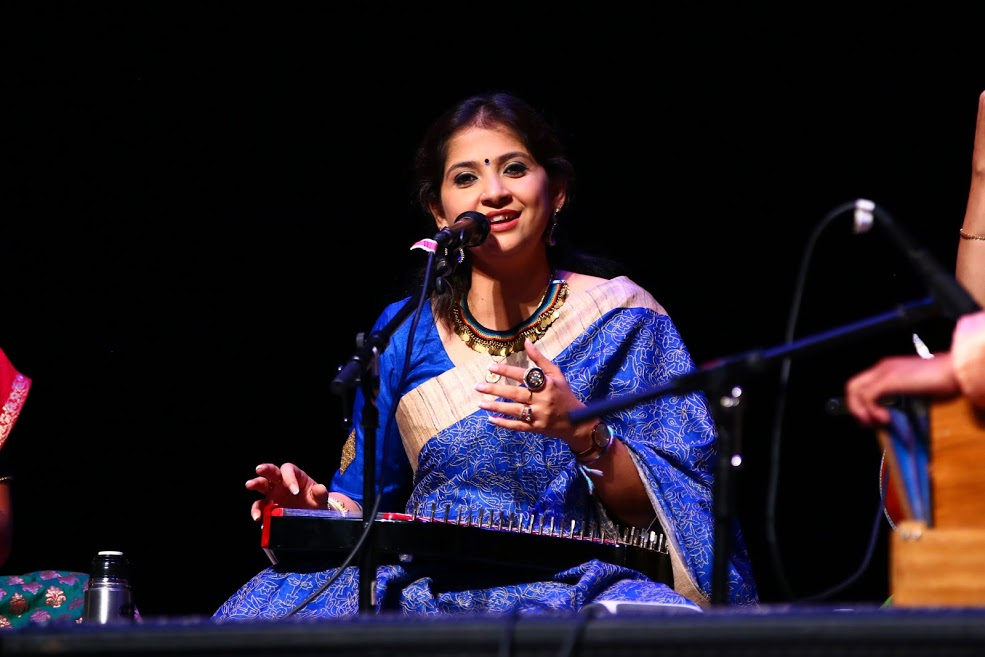 Each evening discourse opened with bhajans by CM San Jose's talented Chinmaya Swaranjali group. P.C. Ramakrishna brilliantly emceed throughout the event.
The stage was transformed into an eclectic blend of traditional and modern décor. Pujya Gurudev graced the altar, while six panels featured with the CNB motif, and four panels featured Indian instruments and svaras.
The lobby of the California Theater was transformed into a Chinmaya Jivan Darshan exhibit of photographs and collectibles that highlighted Pujya Gurudev's life and work, allowing devotees to witness and revel in the towering grandeur and magnificence of one of the greatest spiritual luminaries of the twentieth century.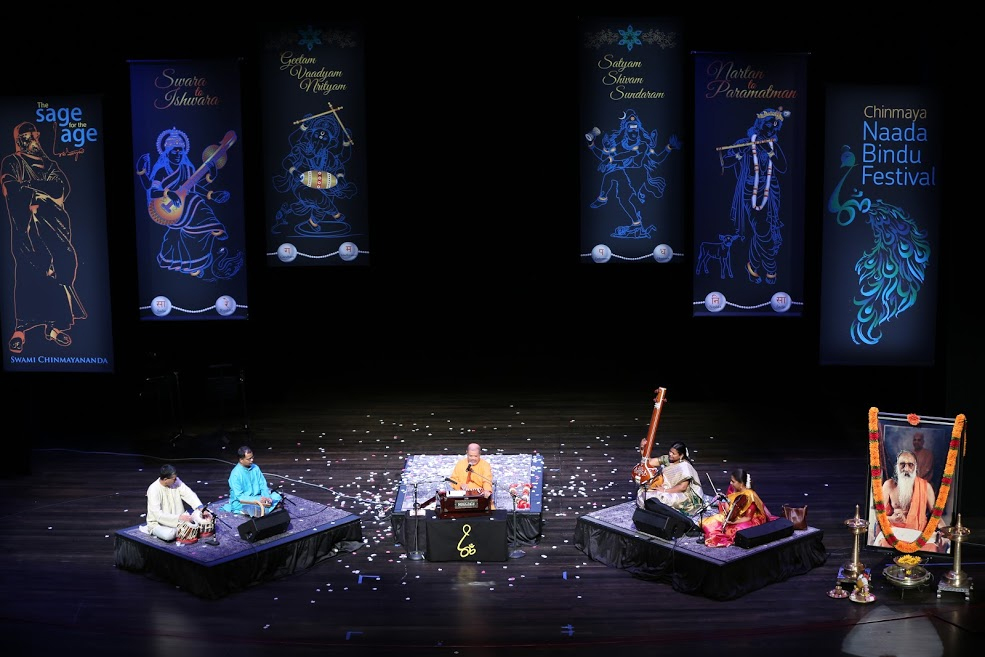 The close of each evening was celebrated with a delicious meal for all attendees, courtesy of CM San Jose's patron families, who generously sponsored the festival and were given the unique opportunity to interact with each of the artists in an intimate dinner setting at the end of each day.
Throughout the entire event, the hearts all devotees in the audience were moved to melt. While Pujya Guruji's discourses reverberated deep and divine wisdom for the soul, the artists' performances resounded skilled and subtle svaras for the soul. The attendees greatly appreciated the event, stating that the successful CBCC event laid an inspirational foundation for future CNB Festivals in North America.