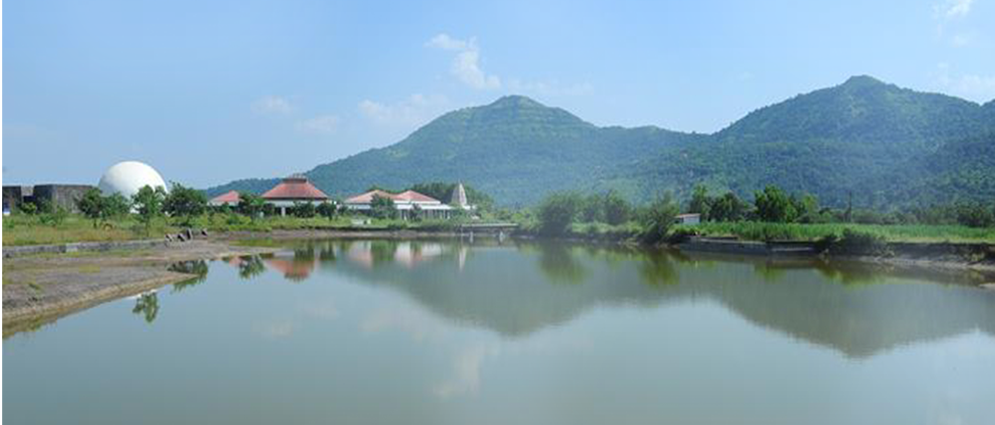 Chinmaya Mission Austin


Introduction
Chinmaya Vatika – Our Beginning
Just over fifteen years ago in April 1988, a group of visionary families started the Austin branch of Chinmaya Mission with the inspiration and full support of Gaurangbhai and Darshanaben of the Houston Chinmaya Center. These parents realized that their children needed a means of learning about their rich culture and religion if they were to grow up with a solid sense of self worth and appreciation of their ancient heritage. Also, these parents recognized their own need for spiritual fulfillment. The Austin center has grown by leaps and bounds to arrive at where it is today. The core group of fifteen families that met in the homes of two dedicated members has blossomed into a large Chinmaya Parivar.
Chinmaya Sundaram – Our New Home
With God's Grace and Pujya Gurudev's blessings, CM Austin was pleased to welcome Pujya Guruji to inaugurate its new center, Chinmaya Sundaram, on June 26, 2014. Also in attendance were Swami Ishwarananda (CM Los Angeles) and Brahmachari Girish Chaitanya(CM Austin). The Chinmaya Sundaram ashram is on a beautiful, wooded, eight-acre property that is in a prime location of northern Austin. As part of Phase 1, two buildings have been built. The first is 10,000 sq. ft. for Chinmaya Bala Vihar; it houses 12 classrooms, a large assembly hall, and a full kitchen with two service windows for a covered patio and outdoor picnic area. The second is a 5,000 sq. ft. temple that houses a shrine, assembly hall, and four rooms (for the priest, audio/video, stage dressing, and parental childcare). Pujya Guruji unveiled the center's dedication plaque in the Bala Vihar assembly hall, toured the facility, and was then welcomed with a pūrṇa-kumbha and ārti at the shrine building. After the center's president welcomed the guests and recognized the volunteer workers, architect, and builder, Brahmachari Girish thanked all the priests and Swamins who helped in the installation and prāṇa-pratishṭhā of the deities, namely, Lord Krishna (on Kāliyā-nāga), Shiva Lingam, and Goddess Mīnākshī. Pujya Guruji then gave his celebratory address for the inauguration of the new ashram. The program concluded with lunch prasad for all attendees.
During his two-day visit, CM Austin was also blessed with Pujya Guruji's enlightening three discourses on "Satyam, Shivam, Sundaram." CM Austin started Bala Vihar classes at Chinmaya Sundaram at the end of August 2014. In addition to Yoga classes the center also offers language classes (Hindi, Sanskrit, Gujarati and Telugu).
Upcoming Events
Sorry, no events found!
Resident Acharya
Contact Details
Phone: 512 820 9291
E-Mail: cm.shivatmananda@gmail.com
Contact Details
Phone: +1-(512) 228-2898
E-Mail: shuchita@chinmayamission.org
Austin - Texas
Contact
Chinmaya Sundaram 12825 Burnet Road
Austin, Texas
Austin - 78727
Texas, USA

+1-(512) 228-2898

info@chinmayaaustin.org

http://www.chinmayaaustin.org
Reach Us
[pw_map address="Chinmaya Sundaram 12825 Burnet Road ,Austin,Texas,USA" width="323px" height="230px"]