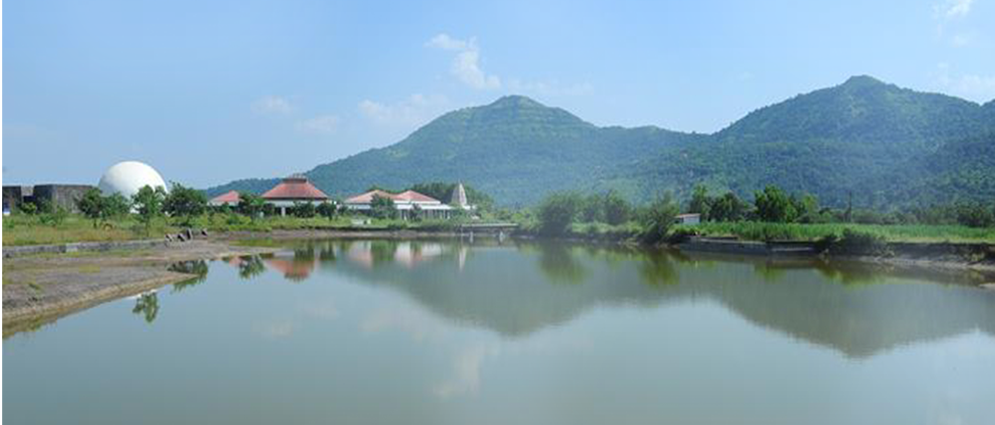 Chinmaya Mission Princeton


Introduction
Inaugurated in 1992 by Pujya Gurudev Swami Chinmayananda, CM Tri-State began as a center for the expansion of spiritual activities in the widespread and bustling states of New York, New Jersey, and Pennsylvania. The three main satellites soon came to be organized as CM New York (NY), CM Princeton (NJ), and CM Philadelphia (PA). The largest center of the triad, CM Princeton continues to mushroom in all directions of the heavily Indian-based suburbs of New Jersey. Now housed in its own ashram of "Chinmaya Vrindavan," its various activities, of considerable magnitude, are conducted by over 100 sincere sevaks. Regular classes are held at the ashram and in various regional areas, including Bridgewater and Parsippany.
Chinmaya Vrindavan, an outgrowth of CM Philadelphia's "Kedar" center, was inaugurated in June 2001, when CM Tri-State (encompassing the centers of New York, New Jersey, and Pennsylvania) celebrated the 50th anniversary of the global Chinmaya Movement with a grand, seven-day "Krishna Lila" jnana yajna in Hindi by Pujya Guruji.
Chinmaya Vrindavan is a rare and blessed ashram, for its inception began with the miraculous, dug-up findings of a Shri Radha-Krishna murti during the bhumi-puja (groundbreaking ceremony). Pujya Guruji Swami Tejomayananda had, in fact, named the ashram precisely even before the murti had been found. Situated adjacent to vast corn fields, the ashram's long, flowing greens are an inviting sight for all devotees and visitors. It is housed on a seven-acre plot and surrounded by thousands of acres of farmland. Chinmaya Vrindavan has been honored and blessed by Pujya Guruji Swami Tejomayananda, the Head of Chinmaya Mission Worldwide, and many CM Swamins and Brahmacharins from different centers, including Swami Ishwarananda (CM Los Angeles), Swami Sharanananda (CM Chicago), Brahmachari Prabodh Chaitanya (CM San Jose), and  Gaurang bhai and Darshana ben Nanavaty (CM Houston).
Upcoming Events
Sorry, no events found!
Resident Acharya
Contact Details
Phone: +1-609-655-1787/ 609-598-0774
E-Mail: shantananda@chinmayamission.org
Contact
Chinmaya Vrindavan
95 Cranbury Nech Road
Cranbury
Princeton - NJ 08512
New Jersey, USA

+1-609-6550404

princeton@chinmayamission.org

http://www.chinmayavrindavan.org
Reach Us
[pw_map address="Chinmaya Vrindavan,Princeton,New Jersey,USA" width="323px" height="230px"]