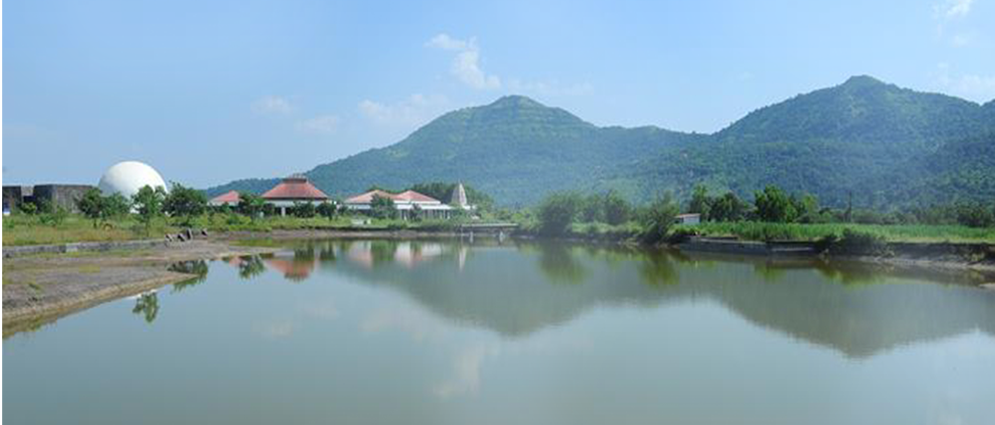 Chinmaya Mission Washington


Introduction
The Chinmaya Mission Washington DC Regional Center services Maryland, the District of Columbia, and Virginia.
Pujya Gurudev Swami Chinmayananda's first jnana yajna in Washington DC was in 1978, organized by Vilasini and her family. Pujya Gurudev returned for jnana yajnas in 1985 and 1987, and conducted residential camps in 1988 and 1989. Chinmaya Mission Washington Regional Center (CMWRC) was formed in 1988 and the founding trustees included Dr. Sadananda, Vilasini, and Nanik Lahori.
In 1988, in the auspicious presence of Pujya Guruji Swami Tejomayananda, CMWRC inaugurated its newly purchased building on a three-acre property at 46 Norwood Road in Silver Spring, Maryland. Thus began the first Sunday Chinmaya Study Group and Bala Vihar classes. In 1989, Pujya Gurudev blessed the new center by installing the idol of Lord Jagadishvara (Lord Shiva), and named the ashram, "Kailas Niwas." He then appointed Swami Dheerananda to serve CMWRC.
Upcoming Events
Sorry, no events found!
Resident Acharya
Contact Details
Phone: +1- 703 - 759 - 3954
E-Mail: pramilapoudel@chinmayamission.org
Contact Details
Phone: +1 - 301 - 384 - 1204
E-Mail: dheerananda@chinmayamission.org
Contact Details
Phone: +1 - 703 - 574 - 3584
E-Mail: anantsarma@chinmayamission.org
Contact Details
Phone:
E-Mail: vilasini@chinmayamission.org
Contact
Kailas Niwas
46 Norwood Road
SILVER SPRING
Silver Spring - MD 20905
Maryland, USA

+1-301-3845009

washingtondc@chinmayamission.org

http://www.chinmayadc.org
Reach Us
[pw_map address="Kailas Niwas,Silver Spring,Maryland,USA" width="323px" height="230px"]