Swami Shivatattwananda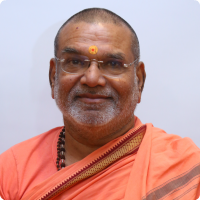 Chinmaya Mission Dahanu-Bordi
6 - Jalaram Darshan

Gopipura, Dahanu Road,
Palghar District,
Dahanu
401602
Maharashtra , India

+91-7798327212(M)

shivatattwananda@gmail.com
Previously known as Br. Ashutosh Chaitanya is the currently posted at Surat Chinmaya Mission. He also takes classes in Dahanu near Mumbai. He gives talks in both Hindi and Gujarati languages.
He was initiated into sanyasa by Swami Tejomayananda on 12th February, 2010, the Mahashivratri day.
Upcoming Events
Sorry, no events found!