Activities in Bengaluru during December 2017
Gita Jnana Yajna by Pujya Swami Brahmananda
Pujya Swami Brahmananda conducted a Gita Jnana Yajna in Kannada from 4th to 10th   December, 2017 at Sri Kailas Ashram, Rajarajeshwarinagar taking Bhagavad Gita Chapter 4. The Yajna was inaugurated by Parama Pujya Acharya Mahamandaleshwara Jagadguru Sri Jayendra Puri Swamiji of Sri Kailas Ashram who paid rich tribute to the greatness of Bhagavad Geeta which clearly explains the significance of Dharma as the root of life bestowing happiness removing all sorrows. He paid glowing tributes to Pujya Gurudev Swami Chinmayananda and commended the work being done by Chinmaya Mission in propagating the message of our scriptures.
Pujya Swami Brahmananda gave a vivid explanation of the Advaita concept and importance of gaining the true knowledge that there is nothing that exists other than the pure Brahman. The entire world of plurality is just an illusory projection which cannot be understood unless one transcends the realm of body, mind and intellect. We should realise that the infinite source of peace and happiness is our true nature and stop searching for it in the outer world.
The Yajna was a grand success with more than 1000 sadhaks attending every day.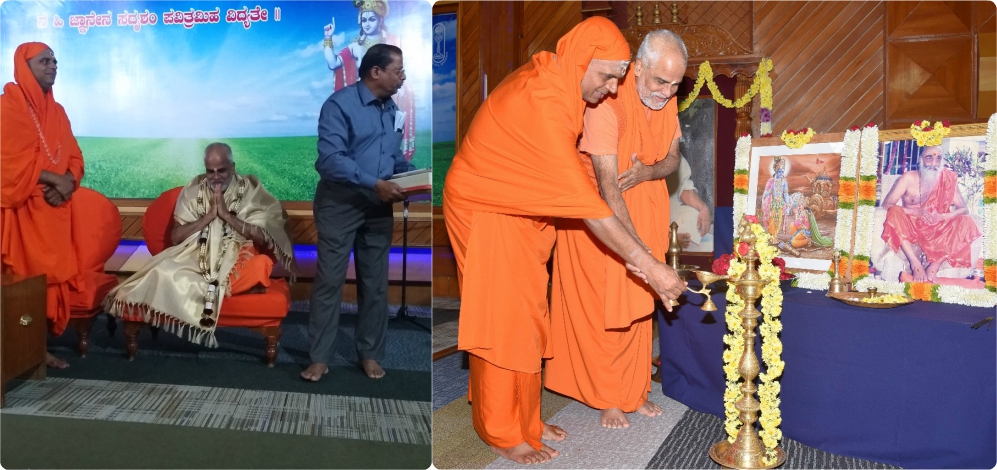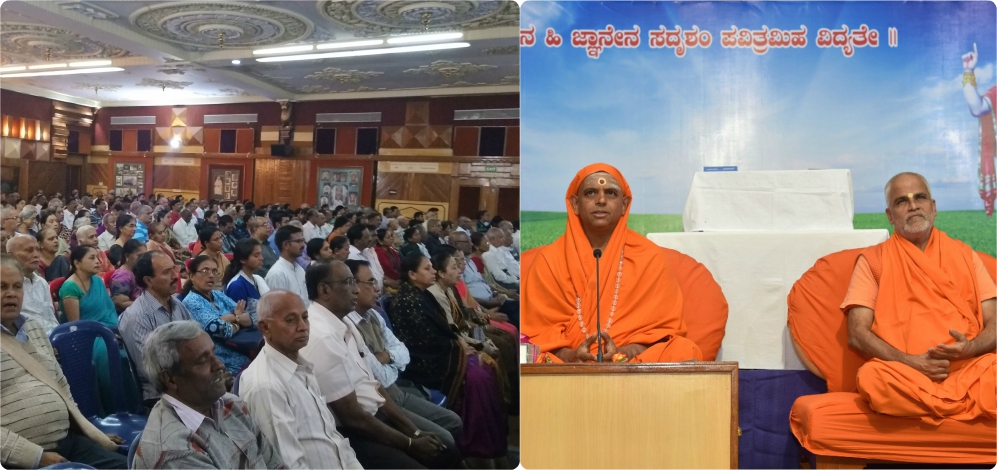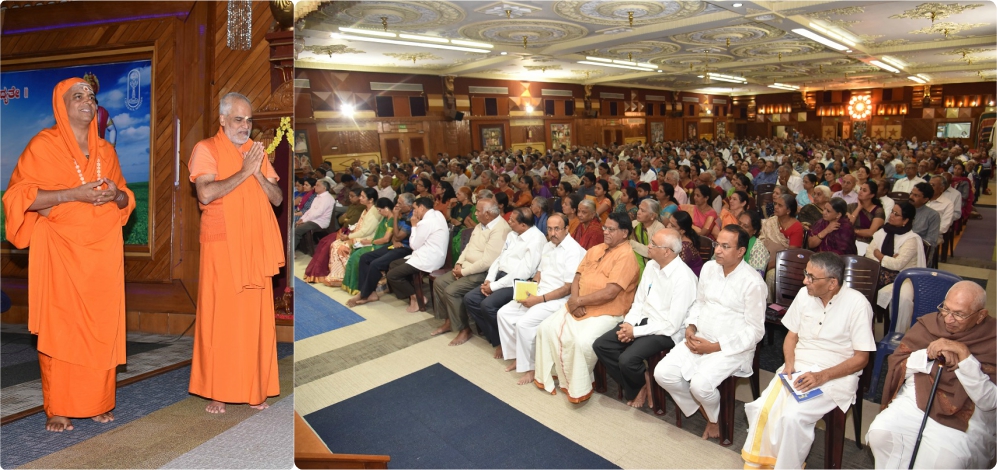 All Bengaluru Balavihar Meet
Balavihar children from all the Balavihar classes of Bengaluru assembled on Sunday, 10th December, 2017 in the divine presence of Parama Pujya Jagadguru Sri Jayendra Puri Swamiji and Pujya Swami Brahmananda and showcased the essence of our puranas, scriptural teachings and Pujya Gurudev's vision through skits, dance dramas, chantings and innovative displays of values, forms of Devi & Acharya Shankara episodes. More than 500 children participated in the wonderful event which drew tremendous appreciation and applause from Pujya Jagadguru Himself and the residents of Rajarajeshwarinagar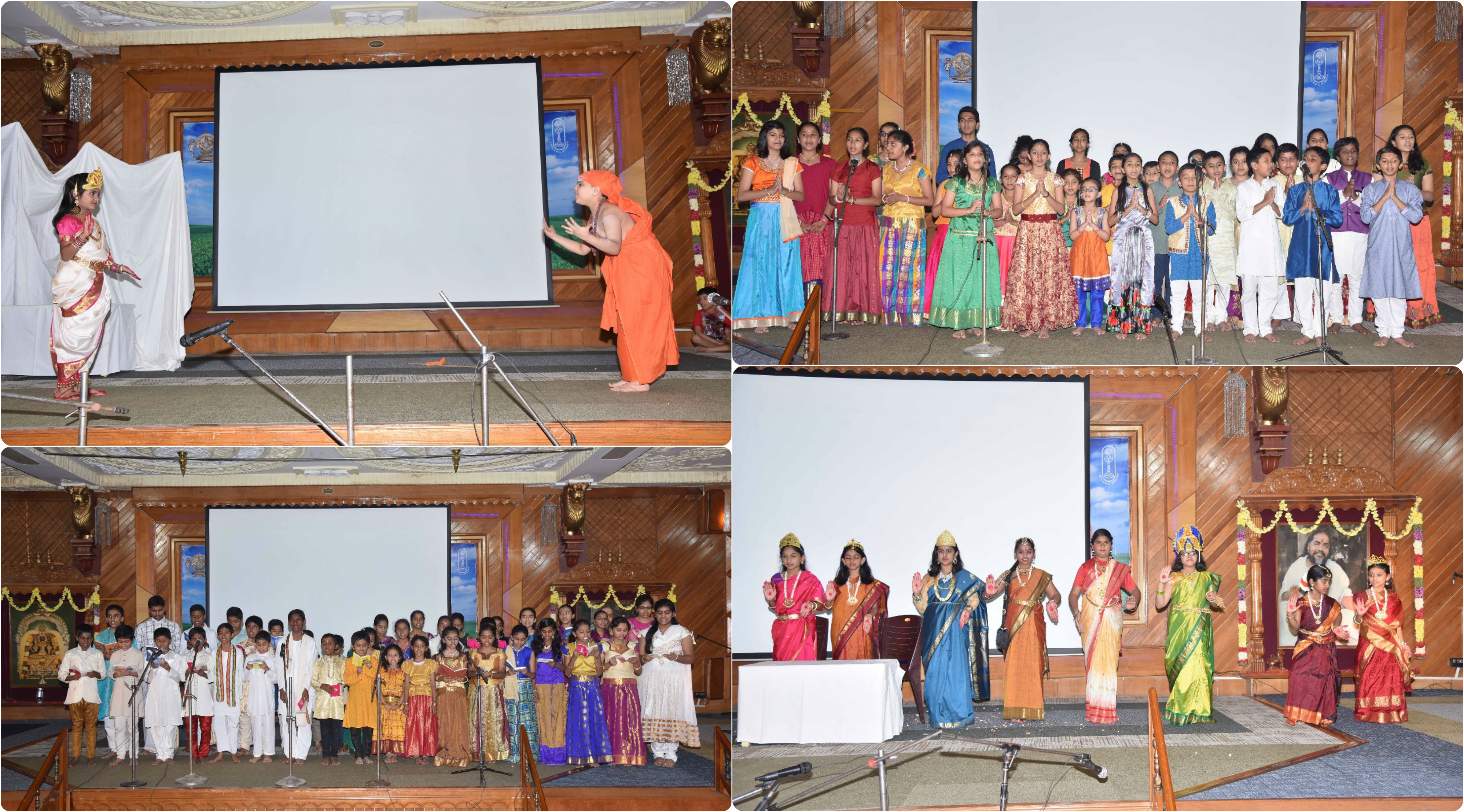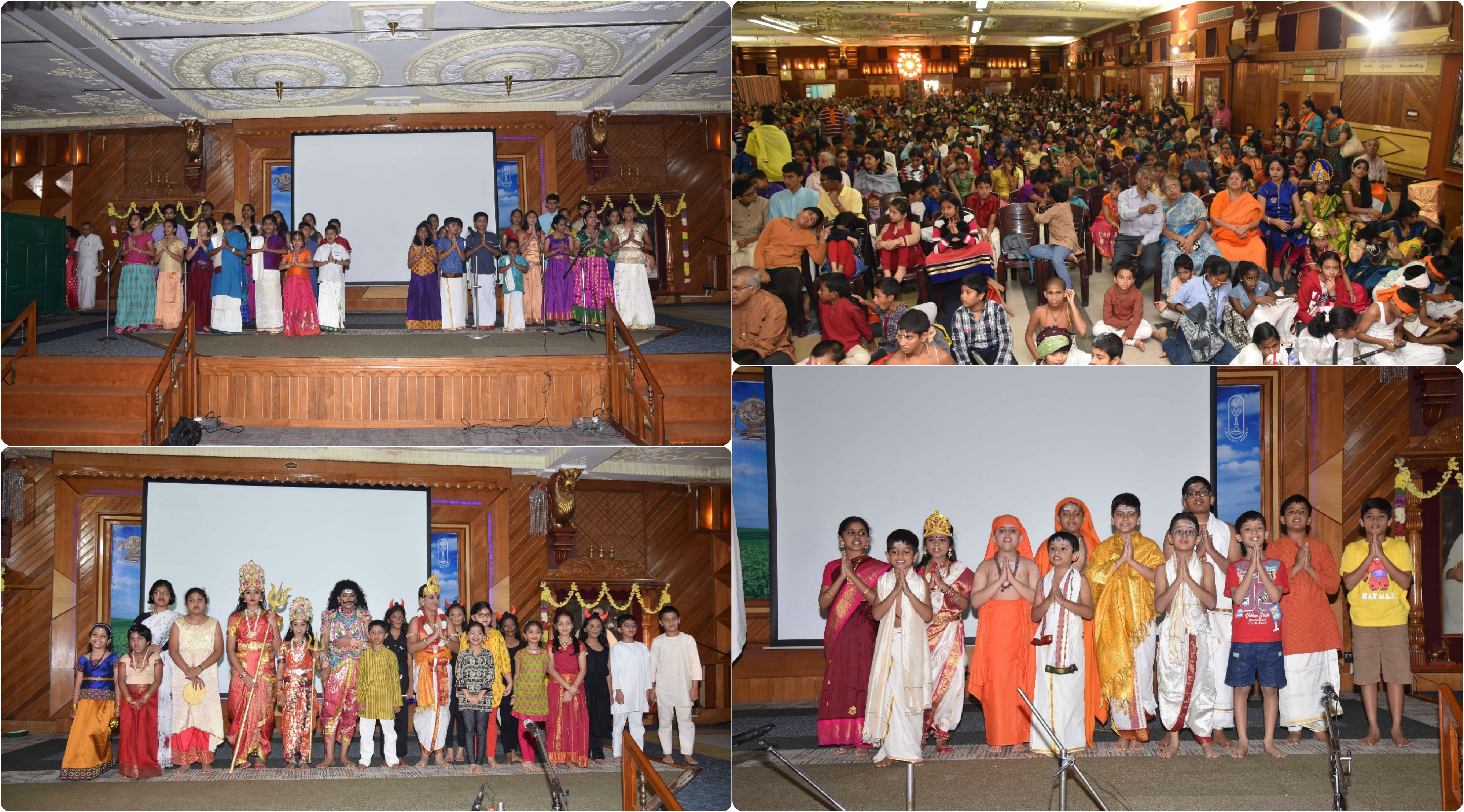 Gita Jnana Yajna by Pujya Br. Sujay Chaitanya
Pujya Br. Sujay Cahitanya of Mangalore centre conducted a Gita Jnana Yajna in English from 18th  to 24th December, 2017 at Vinayaka Temple, R T Nagar on Bhagavad Gita Chapter 17. The Yajna was inaugurated by Smt Jyoti, senior member of the Mission.
Pujya Sujayji explained the need to develop right type of Faith if one has to progress in Sadhana. He covered how the three Gunas play a very important role in worship, food habits, yajna, austerity and charity stressing on the need to transcend all the Gunas. All actions need to be performed invoking the name of the Lord who has provided all resources for our existence in the world. Ultimately nothing other than existence (God) alone remains with all other visible world being only illusory. Actions performed without faith, interest and commitment will fail to yield result and will not benefit anyone.
The Yajna was very well attended.