Dear All,
Hari Om!
Swamini Samvidananda, a senior disciple of Pujya Gurudev, based at Nagpur merged with Pujya Gurudev on the night of 31st  July, 2017.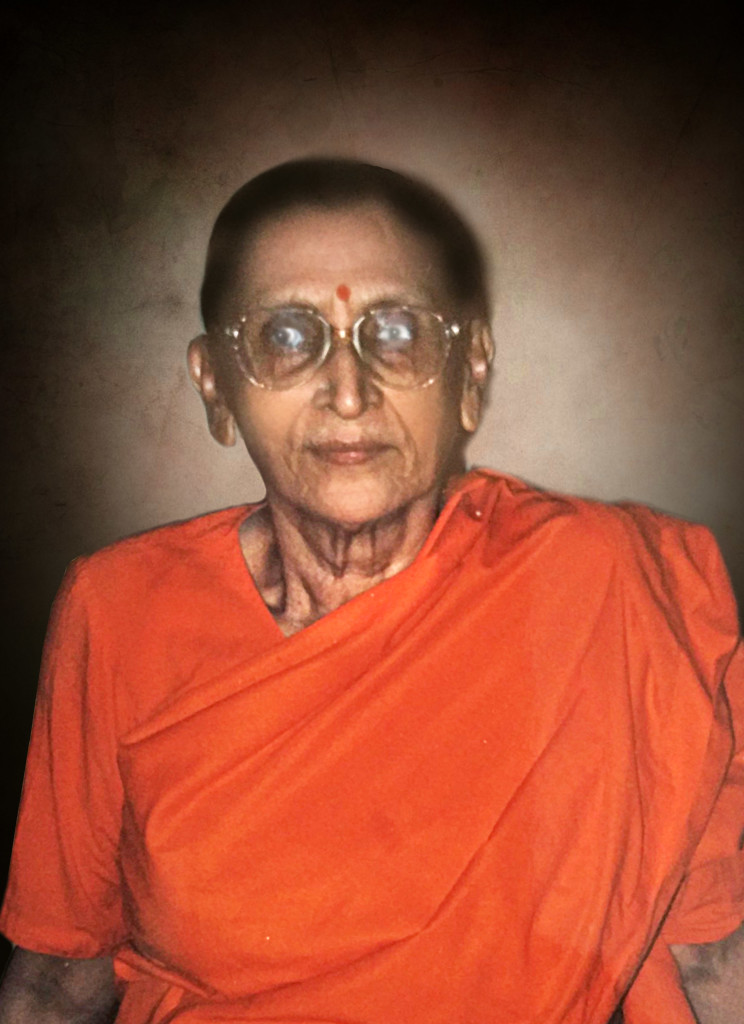 A Professor of Hindi and an authority on Hindi literature, she was very popular among her students for her knowledge and her dedication. She was also an articulate orator of Tulsi Ramayana.
Pujya Gurudev appointed her as Director of Chinmaya Vidyalayas and she worked tirelessly to raise the standards of education and administration of the schools. She also travelled extensively giving pravachans. She translated many Mission publications from English to Hindi, a notable one being Vivekachudamani.
Amma attained Samadhi three days short of her 87th  birthday which is on 3rd August. Despite her ailments, she was a picture of positivity, strength and cheer. Her dignified personality and her eloquence will be missed by her listeners.  We pay respectful homage to her.
May Pujya Gurudev and the Lord of her heart, Shri Rama grant her eternal peace.
At His Feet
Swami Swaroopananda