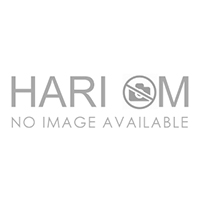 Chinmaya Mission Melbourne
Chinmaya Mission Melbourne
Chinmaya Dham 4, Pioneer Drive
Templestowe
3106
Melbourne
Victoria , Australia


Eager to discover his cultural roots, Brahamachari Gautam found his way to Chinmaya Mission where he was first introduced to the Bhagavad Gita text, the essence of all Hindu Scriptures. That was the turning point in his life and his spiritual quest had begun. This was further heightened when he attended a youth camp by Swami Swaroopananda, Acharya of Chinmaya Mission Australia. Having found a clear sense of direction in life, he immediately joined the youth group, Chinmaya Yuva Kendra (CHYK). After completing his course in physiotherapy and being inspired by Swami Chinmayananda's vision, he joined and successfully completed a 2 year Intensive Vedanta Course in Mumbai. Currently he is a resident teacher in Melbourne, conducting regular classes for children, youth and adults.
Upcoming Events
Sorry, no events found!
Articles by Acharya
Swami AparokshanandaSorry, no articles found!